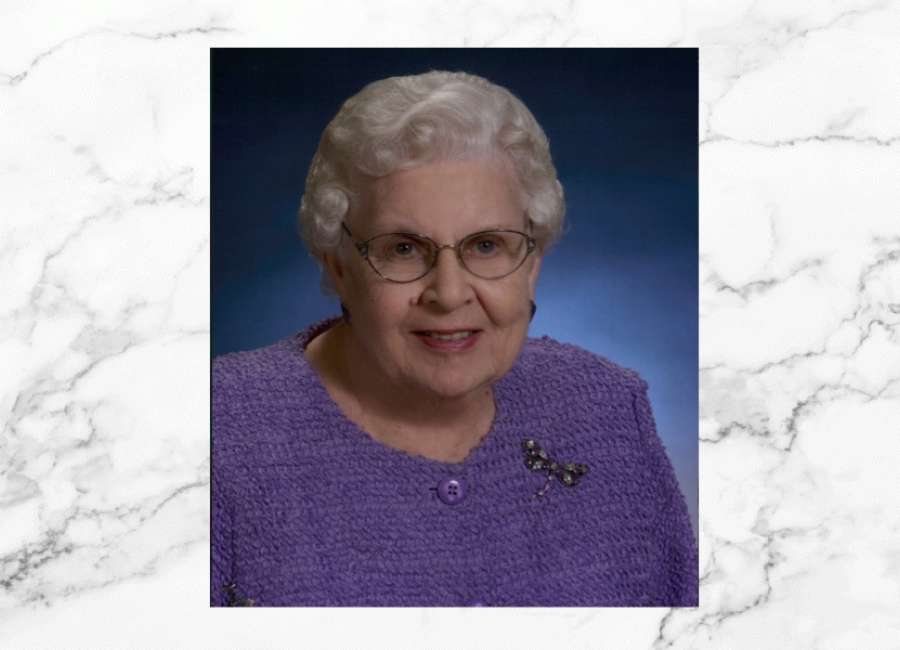 Sara Tidwell Phillips, age 92, passed away peacefully on Friday, June 17, 2022, at her home in Newnan, GA surrounded by her family.
Sara was born on July 12, 1929, in East Point, GA to the late Thomas A. and Mary Webb Tidwell.

Along with her parents, Sara is preceded in death by her husband, Ernest Edgar Phillips, Jr.; brother, Charles "Buddy" Tidwell and his wife Hazel; sister, Betty Tidwell Wortham; sisters-in-law, Helen Harmon, Pat Kemp; brother-in-law, Donald Phillips, son-in-law Mike Flom and grandson Bob Flom. She is survived by her daughters, Marsha Flom, of Shakopee, MN, Cathy Lowe and her husband Tom, of Fayetteville, GA, and Carol Moncus and her husband Ricky of Lawrenceville, GA. She is also survived by her grandchildren, Lisa Reiter (James), and Melanie Flom, and great-grandchildren, Allie, Sierra, Treynor, Lindsay, Seren, Calvin, Leila, and brother-in-law, Harvey Wortham. Sara had a great love for animals, and she leaves behind her cat Harrie, who she affectionately called Miss Priss, and her great-grand dog, Georgia.
Sara graduated from Newnan High School in 1945, worked at the phone company as a switchboard operator before marrying Ernest in 1948, then traveled around the United States with his Naval service. They settled back in Newnan in 1969 and she worked at the Coweta County Board of Education until her retirement.
Retirement didn't slow her down, she led a very active life belonging to and volunteering with many organizations. She became a member of First Baptist Church where she participated in the senior choir, Never Grow Old for senior adults, and worked at the AO Mission Center. Sara stayed busy even after turning 90 and always had a good time!
The funeral service celebrating Sara's life is Saturday, June 25, 2022, at 11 a.m. in the chapel of McKoon Funeral Home, 38 Jackson Street, in Newnan. The family will receive friends Friday evening from 5 p.m. until 7 p.m. at the funeral home.
In lieu of flowers, the family asks that memorial contributions be made in Sara's name to the First Baptist Church of Newnan, 15 West Washington Street, Newnan, GA 30263, AO House of First Baptist Church, Newnan Humane Society, 608 US-29 N, Newnan, GA 30263, or Alzheimer's Association online at alz.org/donate.
Condolences may be expressed to the family online at www.mckoon.com