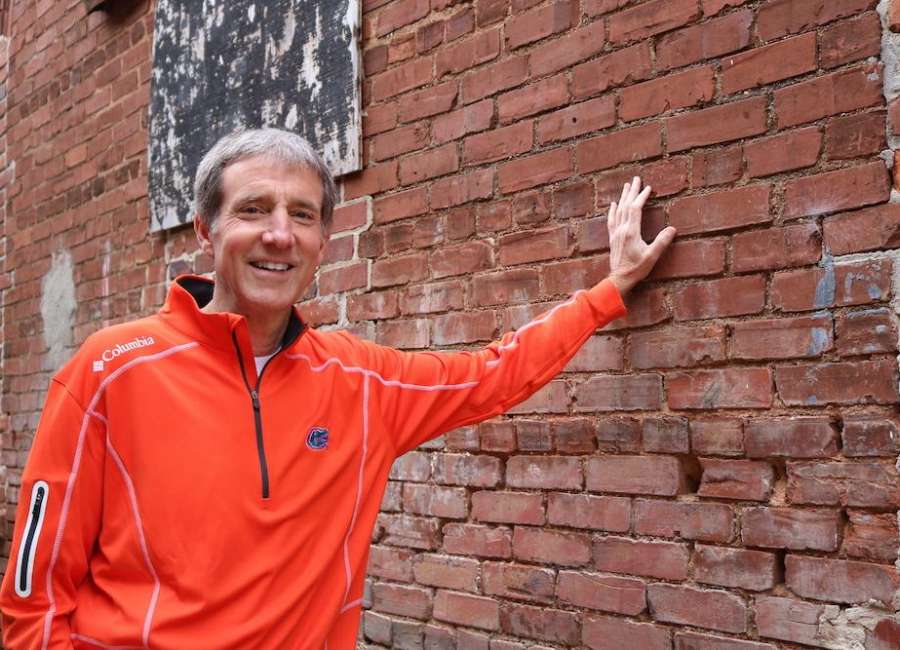 Running Log Entry: June 6, 2022
5:50 a.m.
10 miles
It wasn't pretty, but it got the job done.
***
When I first started my personal commitment to run every day – a regimen that continues to this day – I religiously counted how many days I had run in a row.
In time, however, I realized that it doesn't feel like a true running streak – the proper terminology for it, incidentally – until you stop counting the days. Today, if I want to find out how many consecutive days I've run, I refer to the records of the U.S. Running Streak Association (USRSA), a group I've been a member of since the day it was established. It's the only way I have of knowing how long it's been – other than doing the math.
In case you're interested, after my run this morning, my streak is currently at 15,895 days. According to the USRSA's website, runeveryday.com, my streak is currently the 20th longest active streak in the world (although there are seven "retired" streaks ahead of me as well).
(Personally, I believe there are other runners out there with longer streaks,
only they'd rather keep it to themselves —
so people won't think there is something wrong with them.)
I started running in what is known as the "running boom." My personal inspiration was Frank Shorter, the winner of the gold medal in the 1972 Olympic Marathon. Bill Rodgers, Steve Prefontaine and Marty Liquori may have also had something to do with it.
As for "streaking," however, my inspiration was England's Ron Hill, who at the time had the longest running streak in the world. By the end of 1978 – the year I started running – Hill's streak was already at 14 years.
When Hill's streak came to an end in January of 2017, he had run every day for more than 52 years, a total of 19,032 days in a row. (Today, the longest active streak belongs to Jon Sutherland of Utah, who just surpassed 53 years. As a point of reference, my streak will reach an otherwise modest 44 years in November.)
But here's why today was special. After my run this morning, my lifetime total reached 162,413 miles. Ron Hill, who passed away in May 2021, ended his running career with 162,409 miles. In other words, I surpassed my idol — the man who inspired me to run every day in the first place.
(Incidentally, Darryl Beardall —
who no longer runs but is very much alive at 85 —
tops the list of lifetime mileage with 294,738.
My lifetime mileage puts me in the 23rd spot,
which prior to today was occupied by Ron Hill.
I have an idea what you might be thinking.
Why would anyone want to run every day?
I can't explain why I do it. I imagine there are some streakers who could probably answer that question, but for me personally, running every day is simply a lifestyle. Running shoes are as much a part of my daily routine as a toothbrush and a good night's sleep.
According to the USRSA, there are currently more than 5,383 (and growing) runners with a streak of one year or longer. At least there are 5,383 runners willing to admit to it. Some are probably not familiar with the name Ron Hill and the legacy he left behind.
But for one reason or another, what streakers everywhere are doing — running every day — is because of what Ron Hill did for almost all of his life.
***
After averaging more than 10 miles a day for more than 43 years, I've decided it would be best for me to cut back on my mileage. Technically, my body made that decision for me. It's time to cut my daily mileage in half, if not more.
For the first time since disco, I'm going to take it easy.
In other words, I'm going to coast — which is what you're supposed to do when you run down Hill.
***
Scott Ludwig lives, runs, and writes in Senoia. His latest book, SOUTHERN COMFORT is his second collection of 101 columns. His first, SOUTHERN CHARM, and all of his other books can be found on his author page on Amazon. He can be reached at magicludwig1@gmail.com