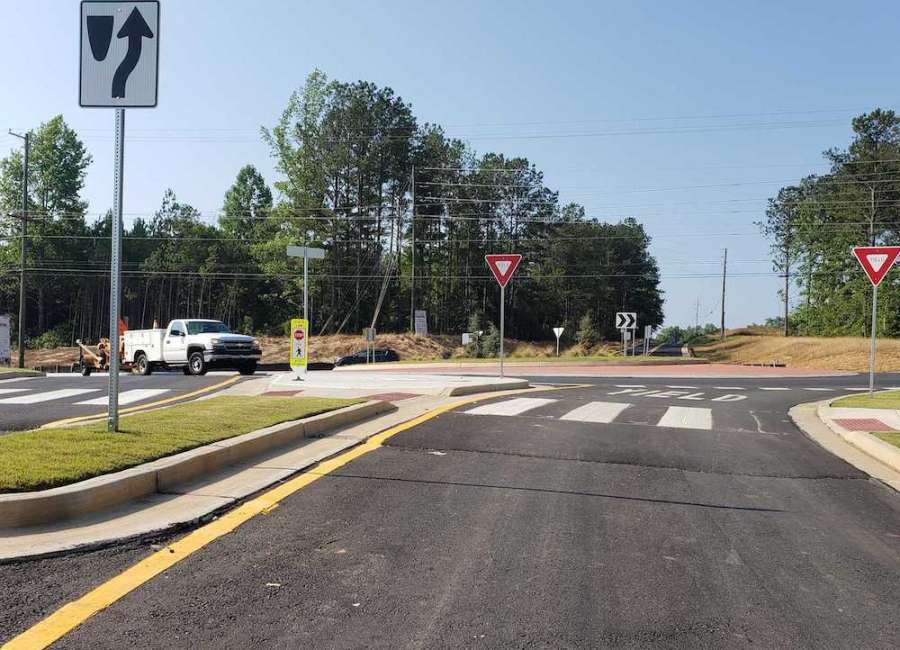 Another roundabout is coming to Poplar Road, this time with its intersection with Parks Road.

The Coweta County Board of Commissioners approved a bid to construct the roundabout on the intersection of Parks Road and Poplar Road. The bid is with McLeroy, Inc. of Zebulon, and is worth $2,706,926.41.
Two other bids were submitted. Piedmont Paving put in a bid worth $2,745,500.50, and Southeastern Site Development put in a bid worth $4,505.589.50.
According to county documents, the county had initially estimated the project at just under $2 million, but cited the increases in cost in both materials and operating costs for the bid being at over $2.7 million.
The roundabout would be the fourth on Poplar Road. One exists on the road's western end, connecting Poplar with Turkey Creek Road, Martin Luther King Jr. Drive and East Newnan Road.
Two additional roundabouts exist between the Poplar Preserve and Poplar Village neighborhoods just east of Piedmont Newnan Hospital.
When asked by Commission Chairman Bob Blackburn why the roundabout was needed, Public Works Director Tod Handley said traffic has increased on both Poplar Road and Parks Road due to development on both roads.
"There's been a pretty high number of rear end-type accidents that have occurred in that intersection where, if you're traveling away from Newnan on Poplar Road and you want to turn left onto Parks, then you may have to stop and wait on traffic that's coming towards town," Handley said. "That's stopping traffic that's waiting to turn left, can cause traffic backups, and that's resulted in those increased rear-end accidents we've seen."
The roundabout will be paid for using SPLOST funds.