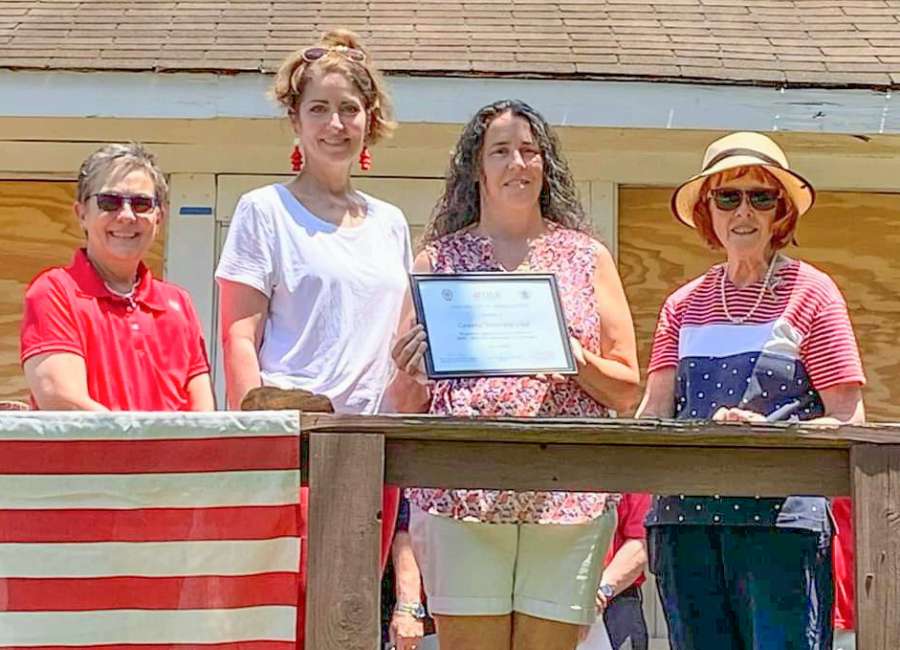 A Flag Retirement Ceremony was recently held at the Coweta Veterans Club where over 700 flags were honorably discharged in a moving patriotic ceremony made possible by many organizations.

Mayor Keith Brady opened by reading a City of Newnan Flag Day Proclamation and presenting it to Brenda Jessel of the Gen. Daniel Newnan Chapter, NSDAR.
The Gen. Newnan Chapter gave a certificate of appreciation to Jenni Parnell representing the Coweta Veterans Club/VFW Post 2667 for hosting this ceremony for many years.
Participants and sponsors of this event are Mayor Keith Brady, General Daniel Newnan Chapter NSDAR, Benjamin Hardin Chapter USD 1812, and James Edward Oglethorpe Chapter NSDAC, along with the American Legion Post 57 and their Auxiliaries, VFW Post 2667, the Disabled American Veterans Chapter 96, the U.S. Marine Corps League, and the Boy Scouts of America.
Coweta residents are reminded to save their worn flags to be respectfully retired. The next Flag Day is Wednesday, June 14, 2023.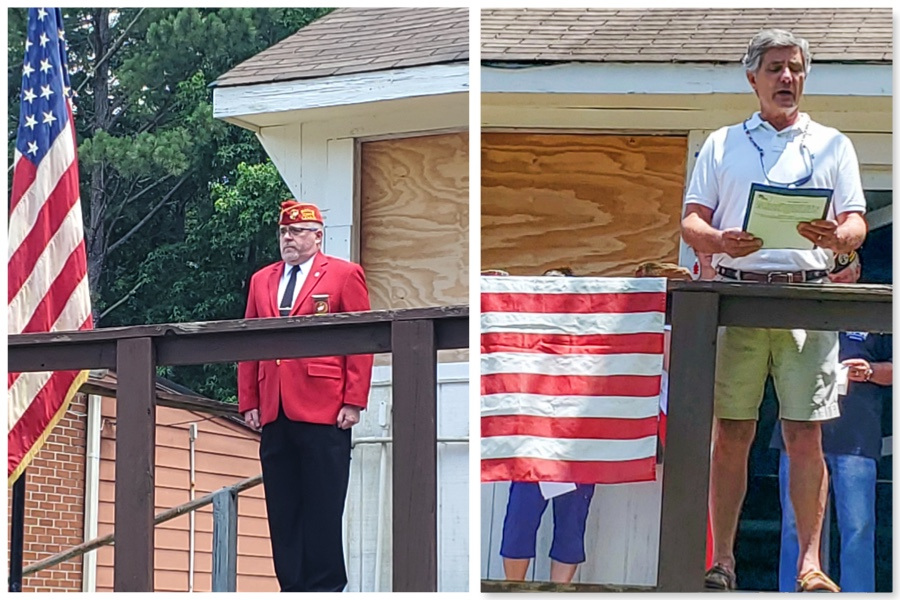 Jay Maxwell, Commandant, U.S. Marine Corps League, leads the group in the Pledge of Allegiance to the Flag of the United States of America. City of Newnan Mayor Keith Brady reads the proclamation of Flag Day in the City of Newnan to the gathering at the Coweta Veterans Club.