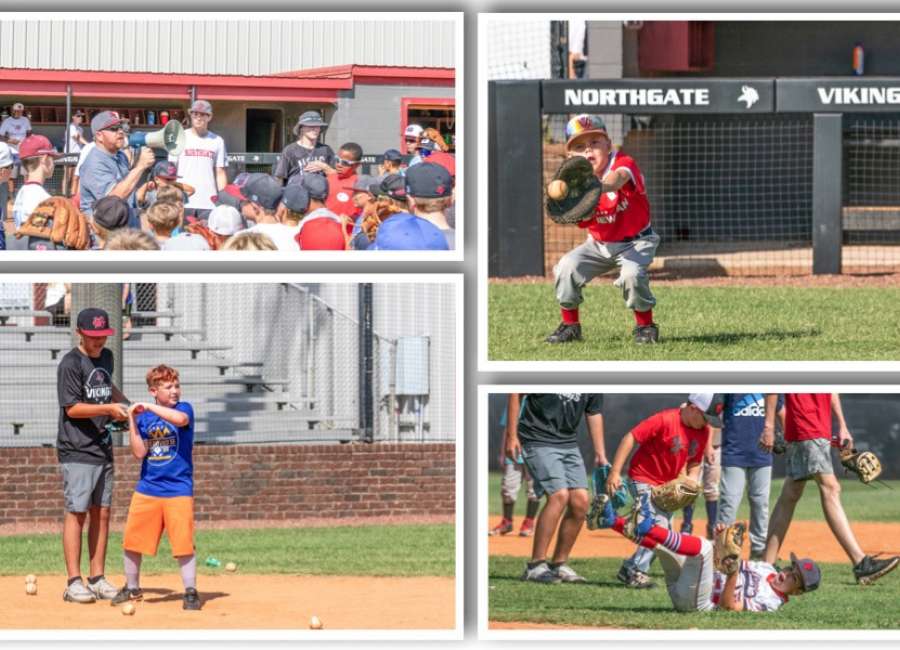 The Northgate Head baseball coach Will Herrington and his staff completed the 2022 Northgate High School Baseball Camp.

The Vikings saw a record turnout of young stars from kindergarten into middle school, and all were excited to learn from the current coaches and players.
The goal for the camp: to learn fundamentals, have fun, compete and have a good time.
Northgate has a rich history on the diamond, including a 2009 state championship and a former player, Will Smith, an integral part of the Atlanta Braves 2022 World Championship.
This camp experience allows the tradition to carry forward to the next group of upcoming Vikings.
Photos by Michael Clifton