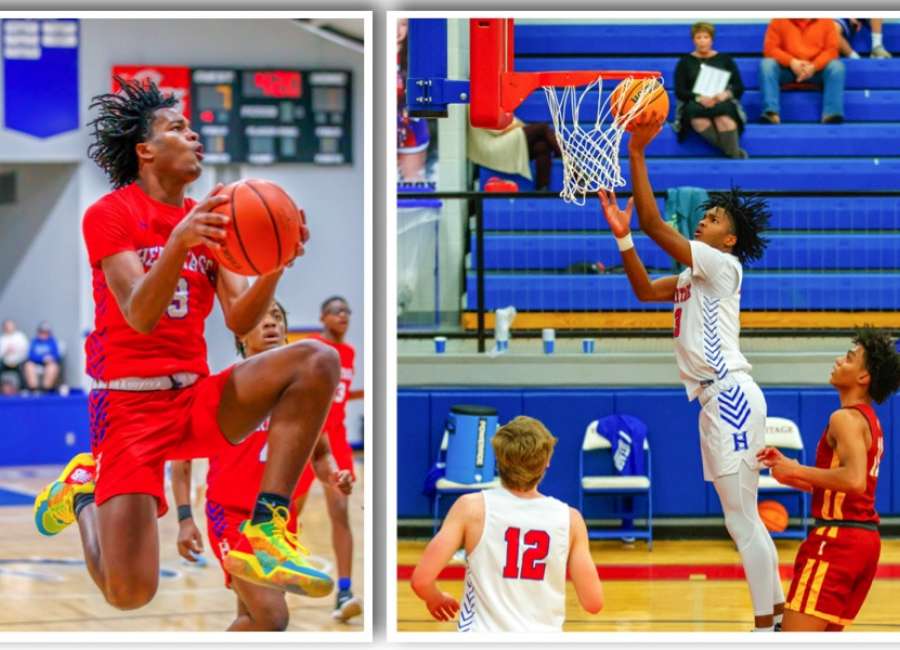 The past twelve months have been a whirlwind for The Heritage School's Shaun Nichols.

In June 2021, he was getting acclimated to the Newnan school after transferring from McIntosh and going through summer workouts as a member of Head Coach Jake Copeland's football team.
He played defensive back and receiver for the Hawks and then transitioned into basketball.
It showed from the start that Nichols is most comfortable on the hardwood. He combined with Malachi Townsend and Max Skidmore to form a lethal trio that took basketball Head Coach Joab Jerome's team to the final four.
Nichols' game was based on intelligence, athleticism, unselfishness and emotion. Along the way, Nichols and the Hawks defeated their rival, Trinity Christian, three times, captured the Region 4-A Private championship and won three playoff games to secure a bid to the Final Four.
During the journey, Nichols also found time to score his 1,000th high school point in a playoff game against George Walton Academy in February.
His final step to cap off a meteoric rise was finding his spot to play college basketball next year, and he made that decision last Friday when he committed to Fort Scott Community College in Kansas.
Ultimately, it came down to two schools, one close by and Fort Scott. The decision to play 13 hours from home was not made lightly.
"After the high school season, I focused on the Amateur Athletic Union season so I could get as many looks as possible," Nichols said. "I felt it was important for me to grow as a basketball player and a man, so I picked the opportunity that will allow the independence and maturity that comes from being that far away."
The Fort Scott Community College Greyhounds play in the Kansas Jayhawk Community College Conference and named Blake Cochran as their new head coach. It will be his second stint at the school; he led the Greyhounds to their best finish in 30 years back in 2017-18, when they finished 27-9.
Cochran was an assistant coach for the last two seasons at D-1 Northwestern State in Louisiana.
For now, Nichols has two months to enjoy at home before making the trek to Kansas; he has to report on Aug. 14, 2022.
He reflected on the past 12 months, saying, "It all went by so fast, football season, then into basketball and then graduation. I am going to cherish these moments I had here."
He will carry those memories with him as he works hard to create the next set of highlights as a Greyhound, on the court and off.