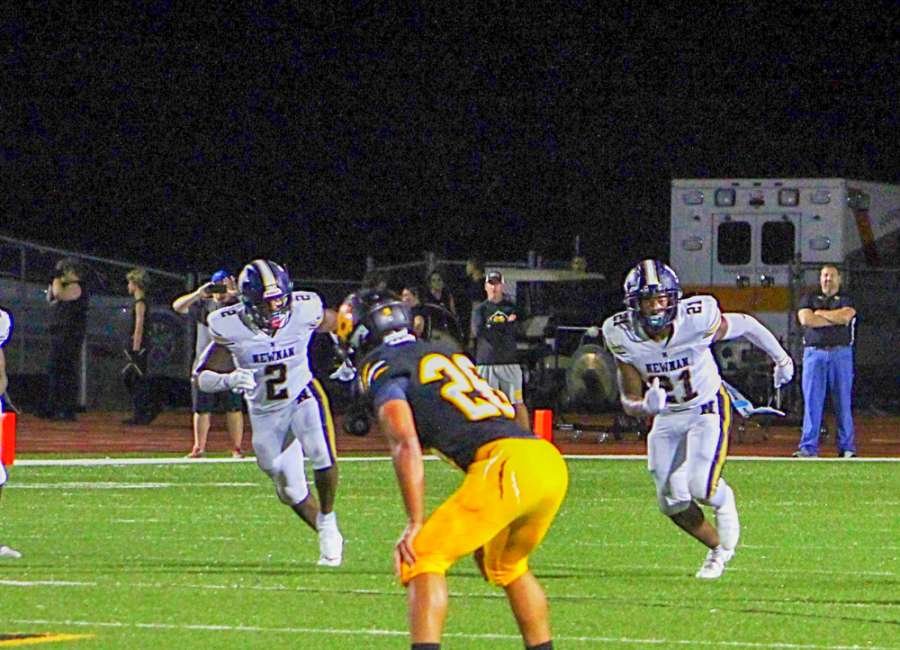 By Lacey Daniell
Summertime is college camp season for high school football players looking to get noticed for scholarship opportunities.
Across the county, players are spending time working through drills and competition under the watchful eye and tutelage of the college coaches who hold the key to those coveted offers.
Newnan's Sean Johnson visited Mercer University Head Coach Drew Cronic's Raise the Bar Mega Camp recently. Johnson is a senior at Newnan who plays the linebacker (nickel) position. He had over 50 tackles last year for the Cougars.
Johnson and recent Georgia Tech commit Ashton Heflin are cornerstones for Head Coach Chip Walker's defense this upcoming season.
He shared a little of his Mercer camp experience, "I attempted to do every drill to the best of my ability." He continued, "I went to the camp with an open mindset, planning on performing well in hopes of getting an offer."
Warner University in Florida recently offered Johnson, so that first opportunity is in hand. He is looking forward to attending more this summer to pick up additional offers and the chance to fulfill his potential at the next level.
"June is coming to an end soon, but I am trying to figure out where I should go camping next, hoping to get offers and see what my next steps should be." The recruiting process is a lot nowadays, and to get an offer, you have to stand out against the best.
On the upcoming season, Sean shared, "I am looking forward to winning and playing the nickel position. It is new to me, but I feel like it fits my skill set really well. It is different from being in the box, surrounded by the defensive line; there is more open space to make plays."
Johnson will put his skills to use at his new spot in the upcoming Coweta-Fayette Classic when the Cougars play Sandy Creek and their star running back, Kaleb Cost, on Saturday, Aug. 19.