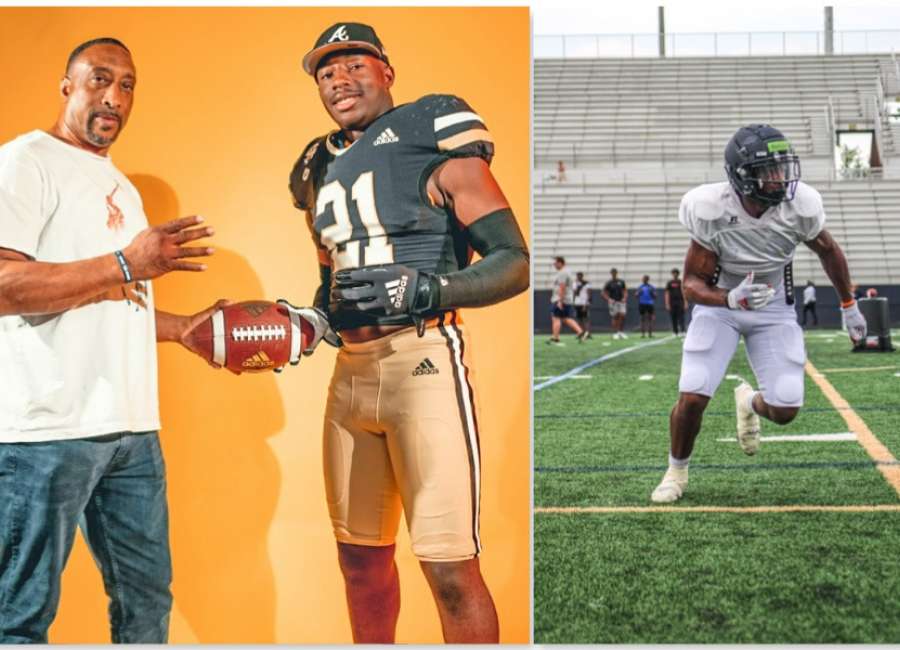 By Lacey Daniell
Newnan senior linebacker Ashton Heflin has been in demand lately.
A three-year starter for Head Coach Chip Walker's Cougars, Heflin has been on the recruiting trail for a couple of years and recently announced he'll be playing college football at Georgia Tech.
"I picked up my first offer my freshmen year from Boston College," Heflin said. "It then slowed down and picked up my sophomore year with interest from Central Florida, South Florida and Eastern Carolina."
Following an impressive junior season, offers began to pile up, including from Liberty, Middle Tennessee and Army. After Newnan's spring game, Georgia Tech and Buffalo came calling.
In early June, he took an official visit to the flats, Georgia Tech.
"My parents and I drove up there, and Tech officials greeted us at the door. We met coaches, staff and players," he recalled. "We then ate some lunch and headed back to our hotel. It was quite fun, the hotel was big, and everyone was so nice."
After the recruits went to the Putt Shack for dinner, they returned to the facilities for a photo shoot and then went to hang out with their host. Player hosts are older athletes that are already on the team, and they host the recruits to give them a feel of what it is like.
"On day two, we woke up, went to breakfast and met with our major professors," he said. "We then got to go tour the school and the facilities. They then took us recruits for another photo shoot, followed by dinner at a nice luxurious restaurant, Little Alleys Steakhouse."
On the third day, they ate breakfast at Bobby Dodd Stadium and met with the position coach, as well as the assistant linebacker coach and the defensive coordinator, "then headed to our coaches' room to talk some football," he said.
When asked about the whole experience, Heflin said "after a wonderful visit and a great talk with the linebacker coach, Jason Semore, and head coach, Jeff Collins, I knew Georgia Tech was the place for me. I have plans to currently enroll early in December, following my senior season as a Cougar."
At Tech, he will be a teammate with former Cougar Peje' Harris, who will be a junior for the Yellow Jackets this season.
While Heflin is committed to the Jackets, his recruitment is not completely shut down, and he plans to visit Coastal Carolina soon.
Ashton and the Cougars will be back in action in early August vs. the Griffin Bears in a scrimmage game. The Cougars open the season on Aug. 20 against Sandy Creek in the Coweta-Fayette Classic.