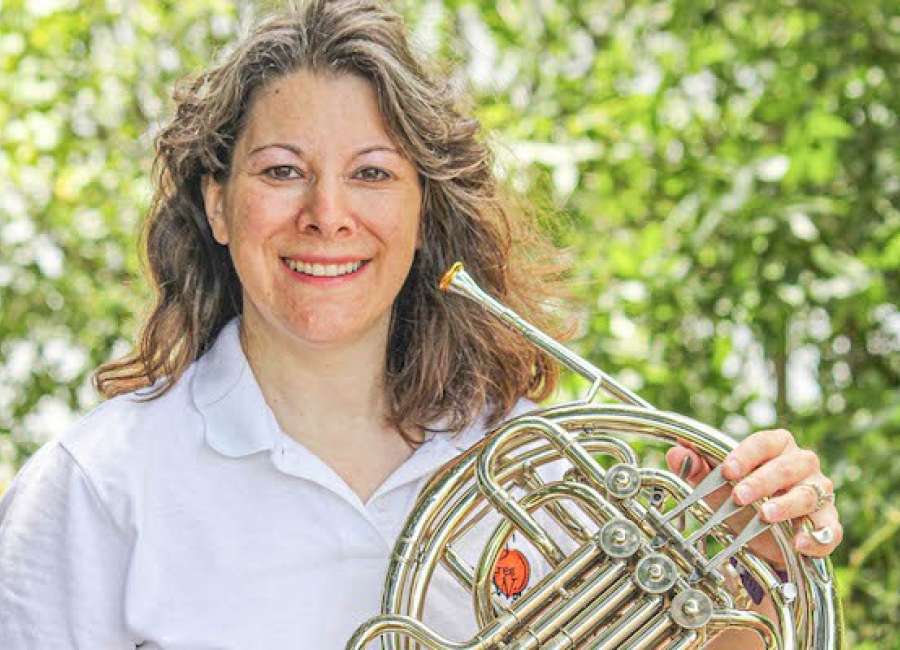 Dr. Beth Stutzmann of Newnan recently was awarded the Innovative Teaching Specialist of the Year Award and Master Teacher status with Georgia Virtual School, for which she is an instructor and wrote the online AP Music Theory courses.

Several of Stutzman's local private brass students also earned placement in the Georgia Music Educators Association All-State Band and All-District Band. They included Anna Frances Blackburn (French horn, Newnan High School); Maggie Hanson (French horn, Newnan High School); Brody Lyle (first alternate euphonium, East Coweta High School); and Jacob Yankin (French horn, Forsyth County).
Additionally, Stutzman's private French horn students around the country, also earned entry to their state's All-State Bands. They included Olivia McGuinness of Mason County, Washington; Maddie Page of Clay County, Florida; and C.D. of Texas.
Annabelle Melus of Loudoun County, Virginia also earned two $30,000-per-year scholarships to Lawrenceville Conservatory in Wisconsin and Ithaca College of Music.
Stutzmann is currently writing the AP Music Theory online course for the state of California. Her business, Bliss Music Enterprises, advises upcoming music majors with college audition and application processes, and she continues to teach online lessons on brass instruments in addition to piano and music theory.