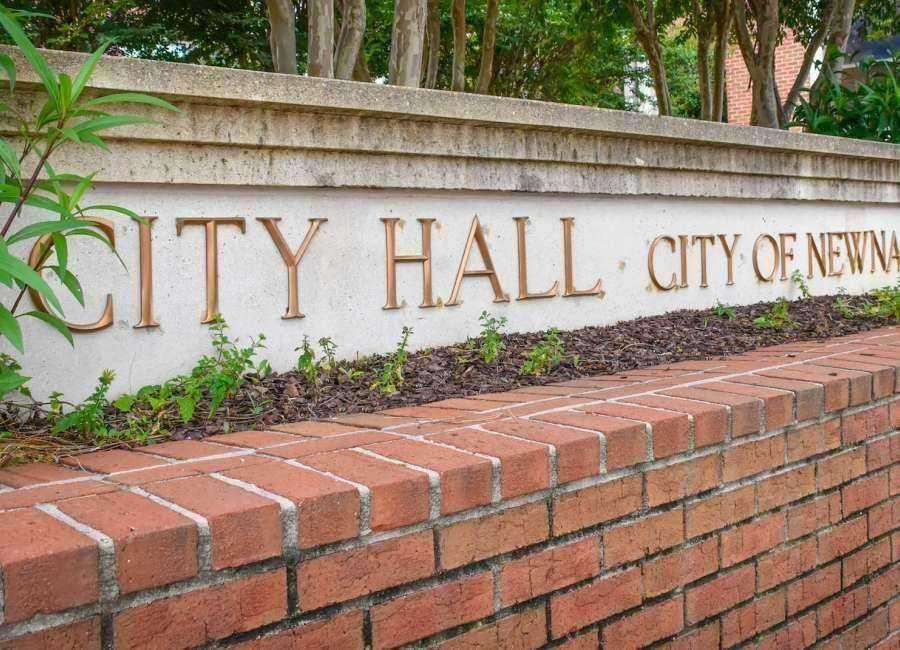 The Newnan City Council unanimously approved three requests for funds under the American Rescue Plan Act at their meeting Tuesday.

Two of these requests came from the Newnan Police Department, worth a combined $156,275.76, while a third request came from the Housing Authority of Newnan, worth $583,600.
The first request is for replacement computers, computer power adapters and power adapter mounting brackets for police vehicles.
The replacement computers will replace 45 "aging and nonrepairable" computers in police vehicles, according to the application supplied by Police Chief Brent Blankenship.
In total, the computers and their parts will cost $130,523.40.
The existing computers are considered nonrepairable, and parts are not available due to the fact that manufacturer Fujitsu no longer conducts sales in North America, according to the request.
The Fujitsu computers will be replaced with Panasonic laptops, at a unit price of $2,786.18.
Accompanying the computers will be 120-watt car chargers for the laptops, at a unit price of $105.32, and mounting brackets for the laptops, at a unit price of $9.02.
"By purchasing these computers, officers will continue to maintain the highest level of service to the citizens of Newnan," Blankenship wrote in the request. "Officers will not have to return to police headquarters to complete reports, obtain information for a call for service or complete inquiries due to inoperable computers. This will allow the officer to remain on patrol and in the community."
According to the request, the purchases will be made over a three-year period, with 15 purchased in 2022, another 15 purchased in 2023 and another 15 purchased in 2024.
The second request is for storage vaults and storage systems to secure weapons and evidence in police vehicles.
A total of $25,752.36 will be used for the storage systems.
"By providing secure storage for weapons and evidence, these storage vaults and storage systems will offer a locked barrier to protect these weapons and evidence from theft and also adhere to the chain of evidence procedures and court requirements for prosecution," Blankenship wrote. "This will also satisfy state certification standards for the police department."
According to Blankenship's request, around half of the current Newnan police fleet does not have these storage vaults and systems.
The third request is from Sandra Strozier of the Newnan Housing Authority for the construction of four homes in the Chalk Level neighborhood. These homes will replace homes that were severely damaged by the tornado that struck Newnan last March.
According to the request, three two-bedroom and two-bathroom homes will be constructed, and one three-bedroom, two-bathroom home will be built using the ARPA funds.
The homes are located at 4 Johnson Ave., 31 Jones Street, 66 Robinson St. and 21 Johnson St. The residents are said to have an average income of under $22,000, and the families did not have insurance on their homes and as a result, can not rebuild or repair them.
Each request was unanimously approved by the Newnan City Council on Tuesday.