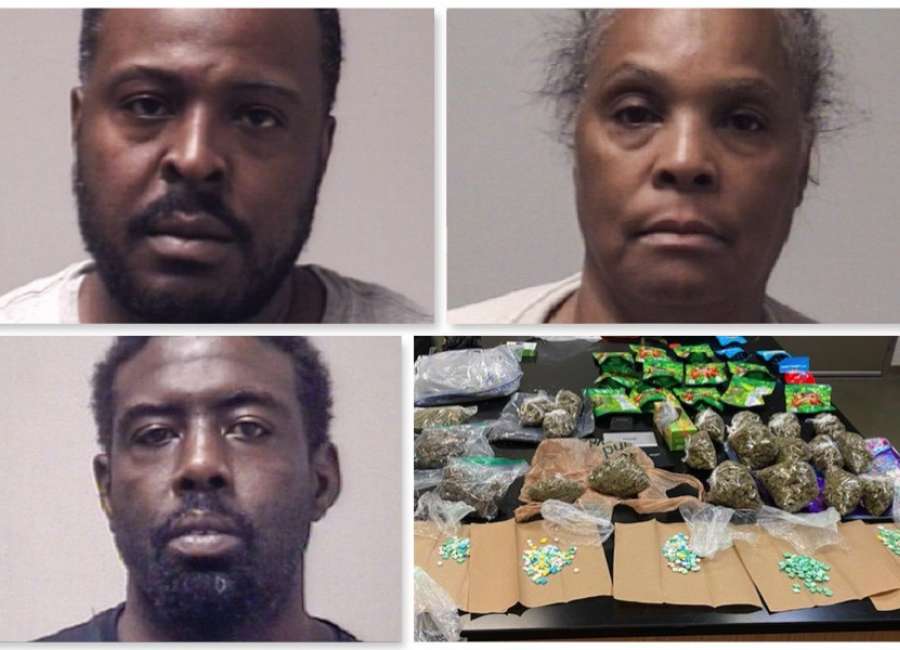 A final suspect is in custody after a recent drug dealing investigation.
Bernard Arnold Jr., 39, is behind bars after his arrest Wednesday.
Two other suspects have been charged, including his mother, Barbara Arnold, 61, and Eric Florence, 42, who is being held without bond.
The investigation began in the spring when authorities obtained information that drug dealing was reportedly occurring inside a Neal Street apartment.
Several undercover purchases of cocaine were made, which eventually led to police obtaining a search warrant for the apartment, according to Sgt. Vic McPhie with the Newnan Police Department Drug and Vice Unit.
On April 21, a search warrant was executed on the apartment, where investigators located a total of 5.8 ounces of ecstasy, 908 grams of marijuana packed for distribution, 16 packages of marijuana edibles and with digital scales, McPhie said.
The three suspects were not home during the search. However, Barbara Arnold was arrested on May 3 and later bonded out.
Florence was taken into custody on June 17 and currently remains in the Coweta County Jail, where he is charged with ecstasy trafficking, marijuana possession with intent to distribute and three counts of sale of cocaine.
Bernard Arnold Jr. is charged with narcotics possession with intent to distribute and has a $22,000 bond, according to jail documents.