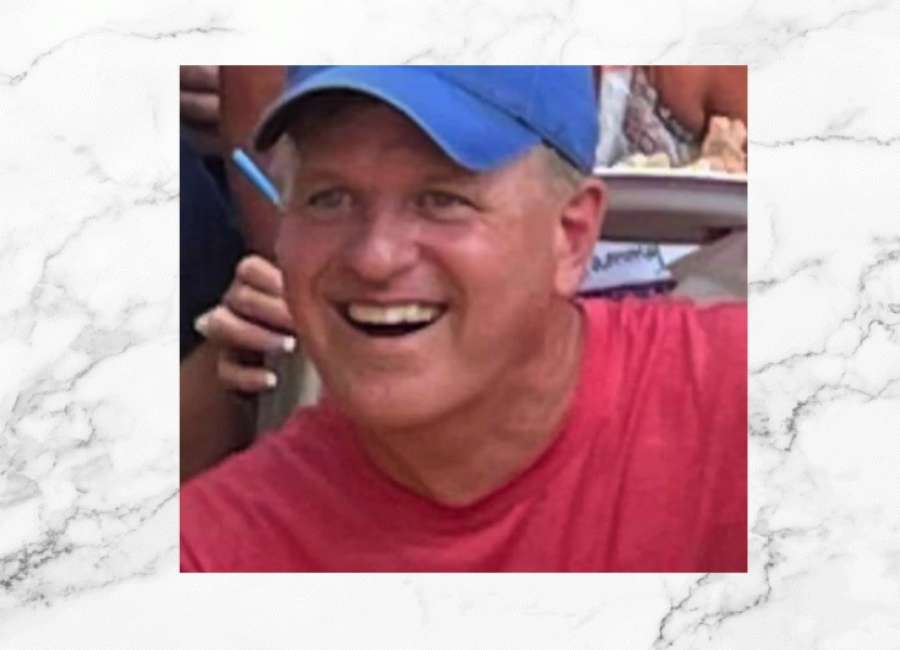 This world lost a beautiful soul, devoted husband, tremendous father, and a deeply loved son, uncle, cousin, friend, and mentor in Michael "Mike" Edward Ahrens on June 11, 2022.
ALS (Lou Gehrig's Disease) could take his body, but it never, ever took his ever-present infectious smile, his wicked sense of humor or his tremendous strength and grace. He won his toughest battle.
He is survived by a strong and loving family including his wife, Kristine Sdoia Ahrens, son Matthew, mother, Gloria (John) Nowak of Springville NY, father, Edward Ahrens along with his life partner Carol Ranke of East Aurora NY, sisters, Angela (Murray) Downey and Lisa Ahrens, step-sister Cheryl (Jim) Earl and step-brother Jeff (Sara) Ranke along with a host of aunts, uncles, nieces, nephews, cousins and numerous friends.
Mike was born in Springville, NY on June 12, 1964, and grew up in nearby West Valley, NY. From an always clutch high-school quarterback to record-setting performances on both the basketball courts and as a distance runner on the track team, Mike was as equally gifted and worked just as hard in the classroom. An honors graduate from West Valley Central School, Mike would earn his bachelor's degree in business/marketing from SUNY-Geneseo. A gifted builder and craftsman, Mike built wonderful homes in western New York before joining American Airlines in 1996. Mike started his AA career in Newark, NJ and in 2003 moved to the greater Atlanta area.
In 2006, he met the love of his life, Kristine. After a whirlwind courtship, they were married in 2007 and in 2009 would welcome their beautiful son, Matthew to the world. Mike was both a devoted husband and a true Superman-level father. The kind of dad that is a role model for any observant person, Mike would routinely do things like build his son an American Ninja training course in their garage.
From bow hunting to honing his carpentry skills, Mike always looked forward to a "day in the woods" or tackling the next renovation project. As a storyteller, he would rival the best stand-up comedians. A passionate lover of sports, his favorite teams were the New York Yankees and Buffalo Bills. But without a doubt, his biggest joy was being a dad to Matt and coaching him and his Little League baseball team. He showed young men not just how play the game right, but to carry oneself right in life. He will also be helping the Bills win the Super Bowl on February 12, 2023.
The service to celebrate the life Mike lived is Friday, June 17, 2022, at 6 pm in the chapel of McKoon Funeral Home, 38 Jackson St, in Newnan. The family will receive friends on Friday from 4 pm until service time. There will be a second celebration of life held at the Firemen's Memorial Banquet Hall in West Valley NY on Saturday July 9, 2022.
Condolences may be expressed to the family online at www.mckoon.com.
In lieu of flowers, friends and family are encouraged to make a donation in Mike's memory to Hope Loves Company, a non-profit that supports children affected by ALS. Donations can be made online at hopelovescompany.org or sent to HLC at P.O. Box 931, Pennington, NJ 08534.
McKoon Funeral Home & Crematory 770-253-4580