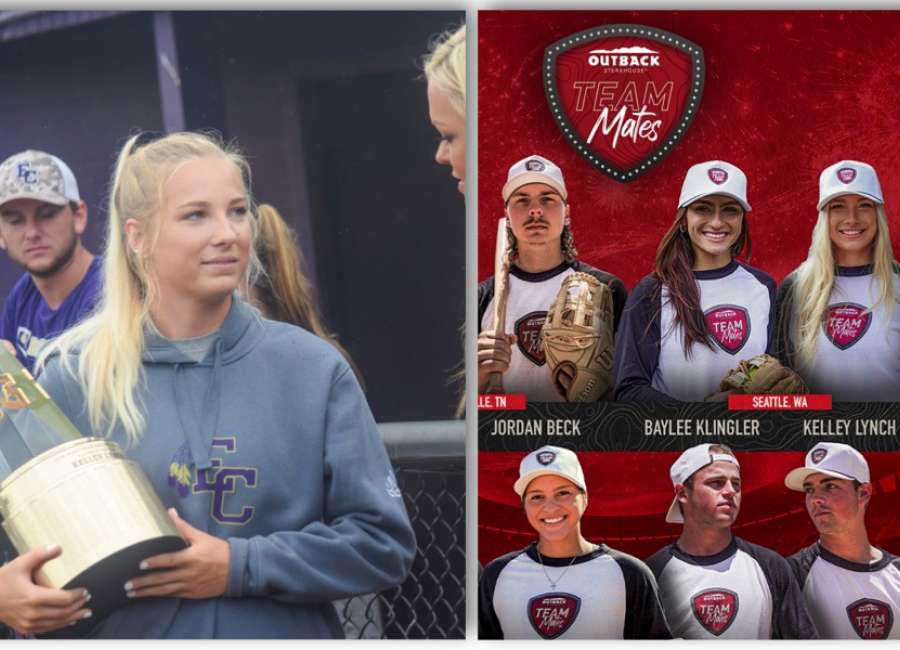 Current University of Washington softball pitcher and former East Coweta star Kelley Lynch has partnered with Outback Steakhouse to join their TeamMATES roster.

Along with Lynch, Outback signed seven other college baseball and softball athletes to Name, Image, and Likeness (NIL) deals.
Those include 2022 NCAA National Champion Oklahoma softball players Jocelyn Alo and Jayda Coleman, Lynch's Washington Husky teammate Baylee Klingler, Tennessee baseball players Jordan Beck and Ben Joyce, and Florida's Hunter Barco and Colby Halter.
While serving as brand ambassadors for the steakhouse, the players will be part of TeamMATES' first role out of NFTs. The digital asset represents real-world objects like art, music, in-game items, and videos. They are bought and sold online, frequently with cryptocurrency.
Outback plans to release a limited-edition series of 8,000 NFTs, which will be available for free. The NFTs are redeemable across all restaurants for rewards that will be announced on National Onion Day on June 27 in honor of the Bloomin' Onion.
"As we continue to grow the TeamMATES program, we're seeking new opportunities to engage with athletes and fans in a unique way," president of Outback Steakhouse Brett Patterson said in a statement. "In the latest iteration of the program, we're celebrating America's pastime and integrating NFTs as a way to rally fans of baseball, softball and Outback."
Lynch and the Washington softball team finished the 2022 season 38-17. Their season convulsed with a 3-2 loss to eventual national championship runner-up Texas in the NCAA world series regionals.
At East Coweta, Lynch won back-to-back state championships in 2017 and 2018, was named Georgia Gatorade Player of the year twice, and was the National High School Player of the year in 2019.
Her sister, Katey, is the Head Softball Coach at Trinity Christian School.