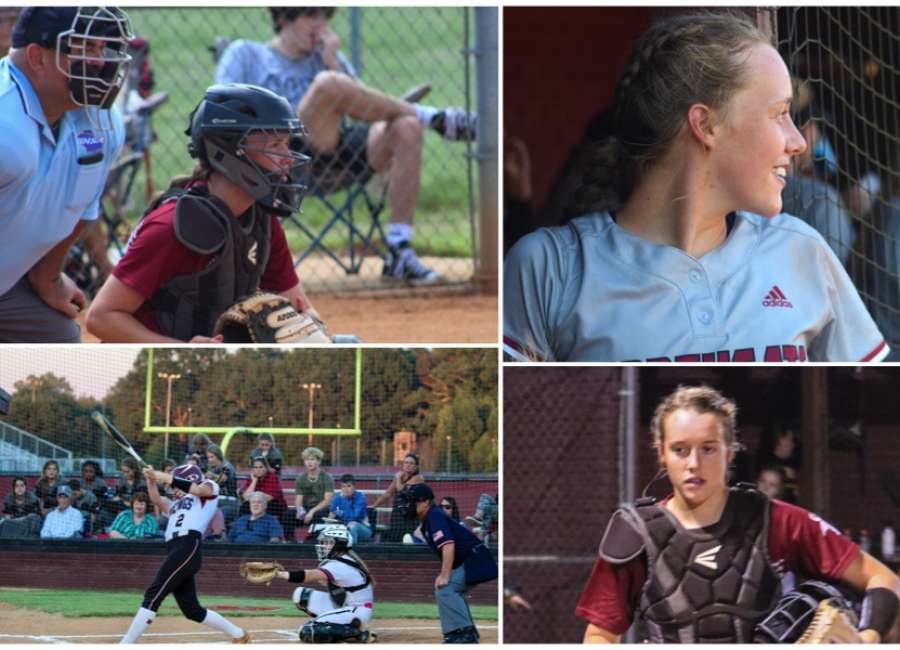 With the high school softball season just a few weeks away, the Georgia Athletic Coaches Association gave fans an appetizer for the upcoming season.
On Tuesday, the GACA held the Junior All-Star game at the West Georgia softball complex in Carrollton.

Upcoming Northgate senior Francesca Lumpp got the call to start at catcher for the South team, coached by Linsey Tillman from Appling County. Lumpp caught both ends of the doubleheader format and added a couple of hits at the plate.
She got the hits off AAAA Player of the Year Karley Fuller and Gatorade Georgia Softball Player of the Year Amber Reed.
It is the start of an important year for Lumpp, one of five seniors on Head Coach Carleigh Baker's 2022 Lady Viking team. Gone are their two Division-1 pitchers from last year: Olivia Cato, headed to Troy University, and Kyra Aycock, who will pitch for Oklahoma State. Lumpp had the privilege of catching the duo over the past two years.
The Lady Vikings pitching duties fall to Jackie Burns and Savannah Dickman this season. They will both rely heavily on the experience and leadership of Lumpp. When asked about her role, Lumpp shared, "The key for me is to show confidence in them and let them know I have their back."
Lady Viking Coach Baker said of Lumpp, "Fran is one of the best at her craft and takes pride in putting in extra work to ensure it remains that way. She has established her presence behind the plate for all four years that she has started for Northgate. She brings with her a level of experience for our young pitchers that is unmatchable. She also has earned the respect of both players and coaches alike and has quickly become a prominent leader in our program."
When asked what the team goals for Northgate this year were, Lumpp said, "We are looking for a region championship and definitely make it to state."
It is also an important year for Lumpp in the college recruiting process. She was injured last summer and missed the entire travel season. She has to play some catch-up but will be playing in Colorado and California this summer at the highest level.
After a busy summer, Lumpp and the Lady Vikings will be back in action on Friday, Aug. 5, in the Callaway Invitational in Lagrange to open their 2022 season. Their first home game will be on Aug. 11 against Whitewater.