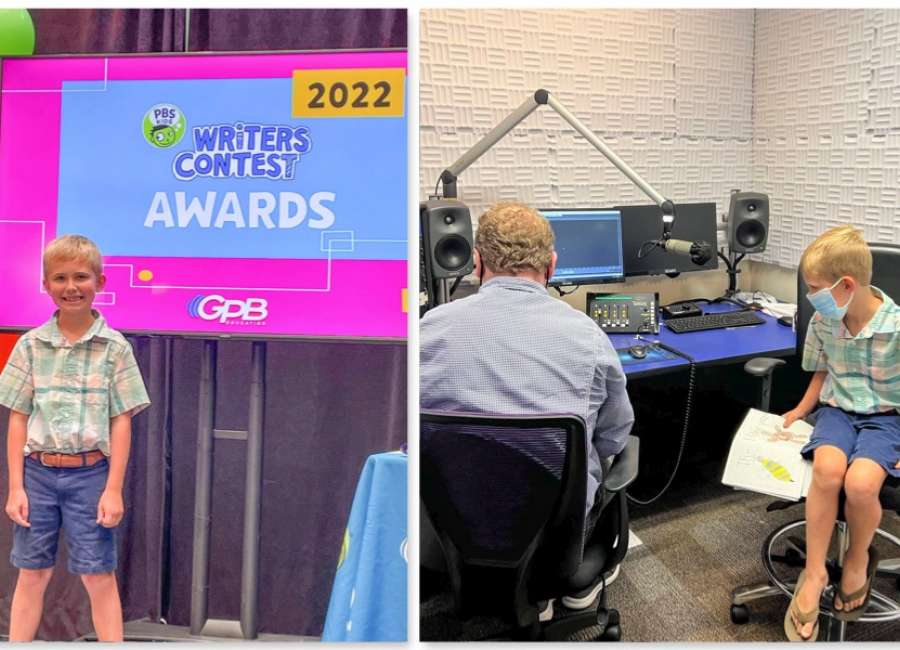 BY LAURA CAMPER / laura@newnan.com
Local first grader, Jack Workman, won first place among first graders in the Georgia Public Broadcasting annual Writers Contest for his story, "The Honey."
On Saturday, Workman, a first-grade student of Western Elementary, attended an award ceremony at the Atlanta office of GPB. He also had the opportunity to record his story in a radio recording booth while there.
His teacher Ciara Johnson said he had worked diligently writing the story.
"He worked on this story every day for a few weeks in class and was pulled during arrival to work on it the last week before it was due," Johnson said.
Workman was one of 16 winners out of hundreds of kindergarteners, first-, second-and third-graders from across the state who entered the contest, she said.
According to the GPB website, stories are chosen based on their creativity, originality, storytelling and illustrations. The stories had to be at least 50 words and no more than 200 words for kindergarten and first grade and had to include at least five illustrations.
The recordings of previous winners stories are available on the website, but this year's winners weren't uploaded as of Monday morning.
Johnson was unable to go to the award program, but retired writing teacher Cheryl Richardson attended with Workman.