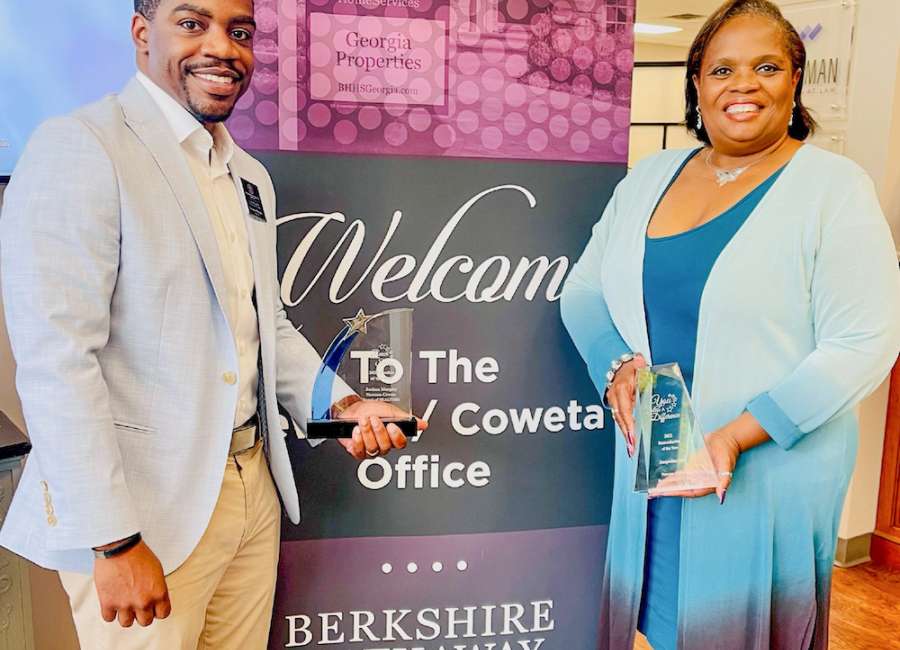 Two local Realtors were recently recognized for their service to the community.

Berkshire Hathaway Agents Jacque Hill and Joshua Murphy were recently honored on behalf of the Newnan Board of Realtors.
Hill, a former Marine, was honored with the Humanitarian Award.
Hill helped provide meals for first responders by supporting 714, a local restaurant.
She also donated money to Sunshine Kids, an organization that provides for kids with cancer, and is currently attempting to raise an additional $5,000 for the organization through a chili cook off.
She also helped raise over $15,000 for tornado disaster relief and has sponsored uniforms for underprivileged youth football.
Murphy was named "Rookie of the Year" and is a member of the Newnan Coweta Million Board of Realtors and made it to the Million Dollar Club for the first year in business.
He's a husband and father of two children, a daughter and a son.
He is a cheer dad and has volunteered for street cleanup through the NCBOR and assisted with cleanup during the tornado as well as contributing to the fundraiser for tornado relief and donating to Sunshine Kids.