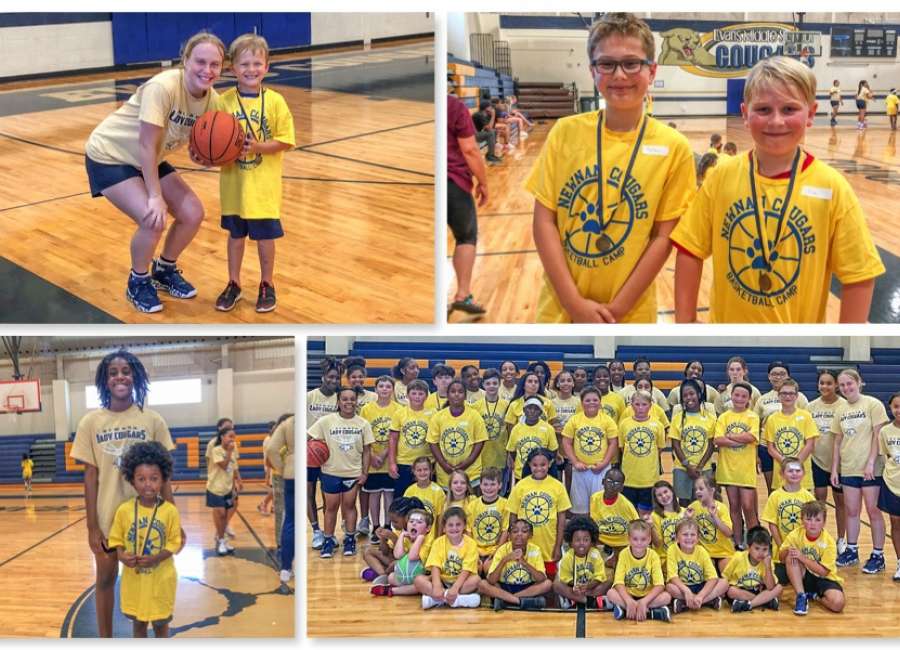 BY ASHLEY WYATT / sports@newnan.com
The Lady Cougars Basketball Booster club recently sponsored their annual three-day camp for students from kindergarten through eighth grade.
Members from both Junior Varsity and Varsity teams participated in teaching the campers new strategies. The camp started out at Smokey Road and ended at Evans Middle School.
Head of the Booster club Nancy Howell said the camp built interest in basketball for both boys and girls. They learned warmups, skills and then had scrimmages.
"This booster was organized by the girls as a fundraiser for other expenses such as uniforms and transportation costs," Howell said.
The camp was enjoyed by both the children who participated and the Lady Cougars who sponsored.
Lady Cougar Kate Howell said she and her teammates were amazed by the campers' passion for the game and how they were eager to learn and become better basketball players every day.
"Their personalities and skill sets made this camp enjoyable and successful for everyone involved," Howell said.
Photos by Nancy Howell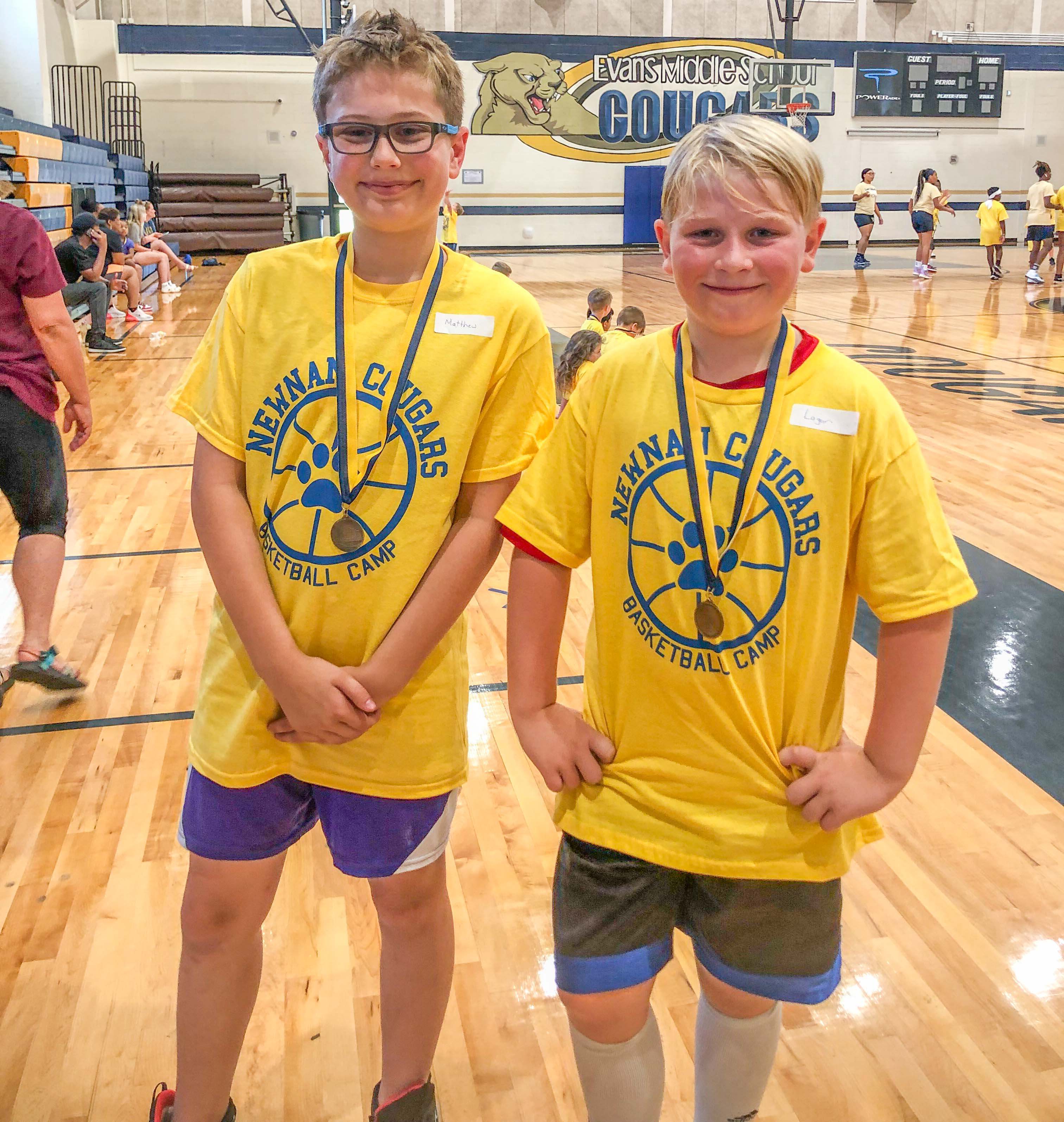 Campers Matthew Carlson and Logan Sherrer pose at the end of the basketball camp.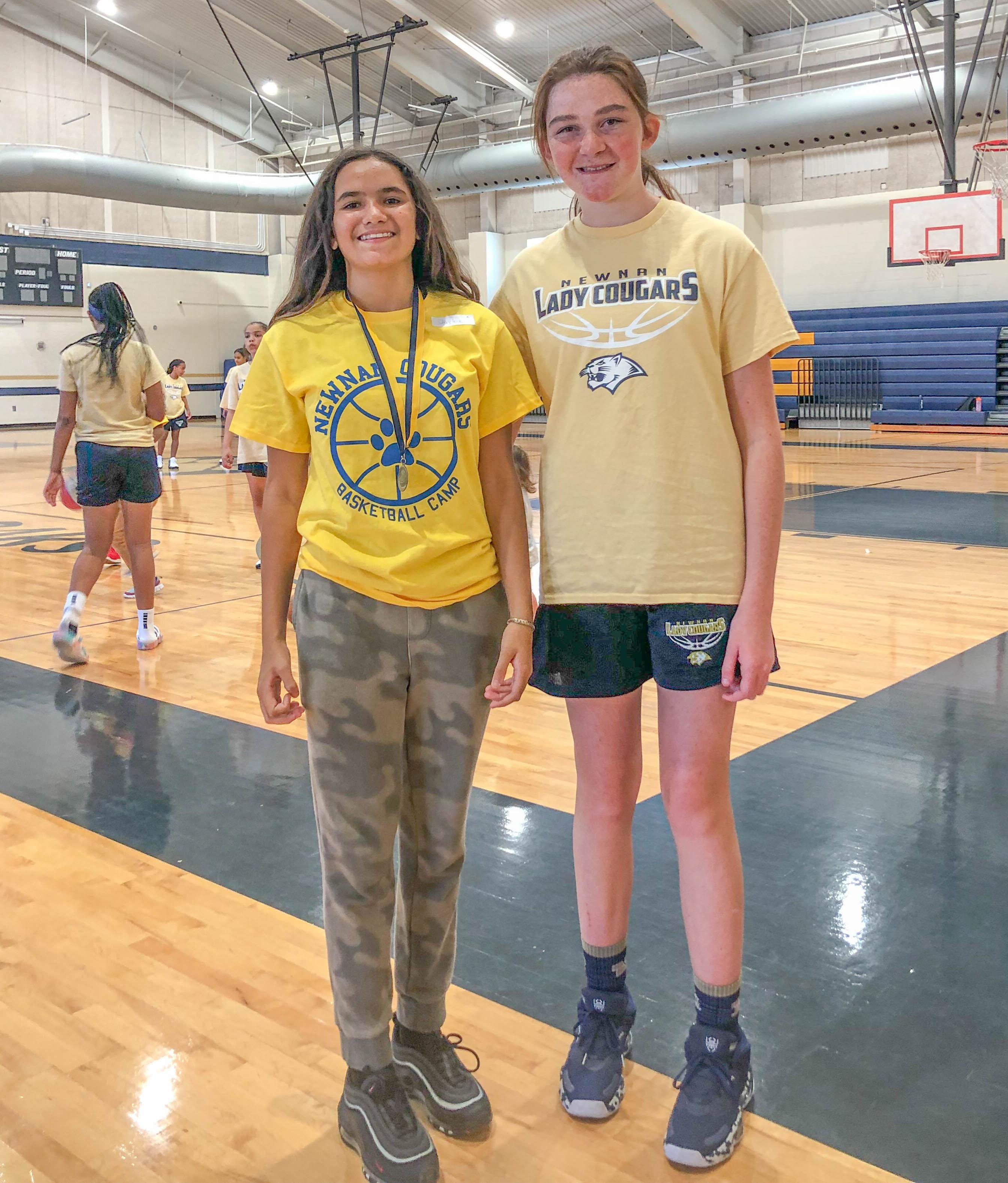 Camper Jaylene Castro and Lady Cougar Kate Howell pose for a photo.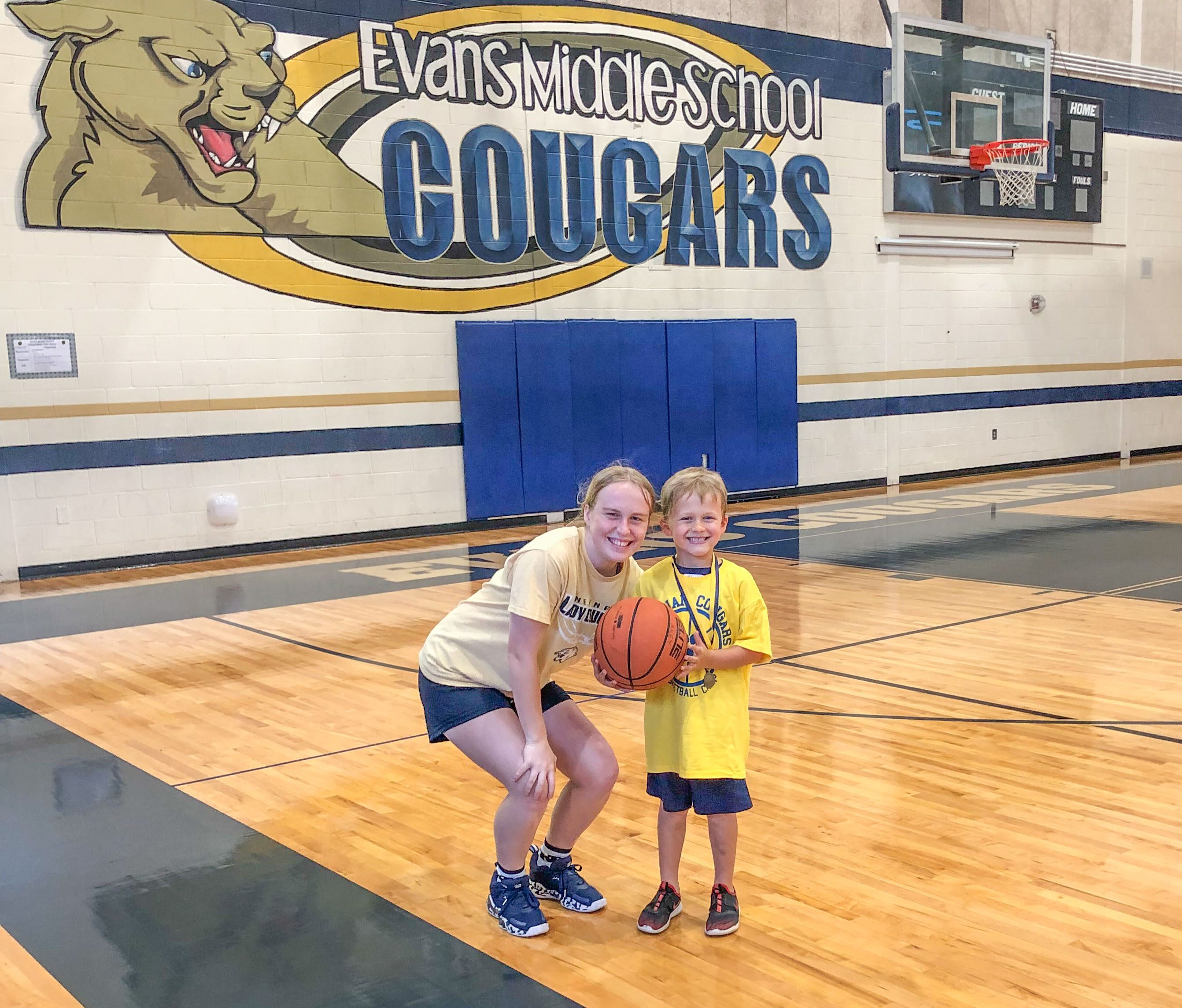 Lady Cougar Libby Frederick poses with camper Clark Johnson.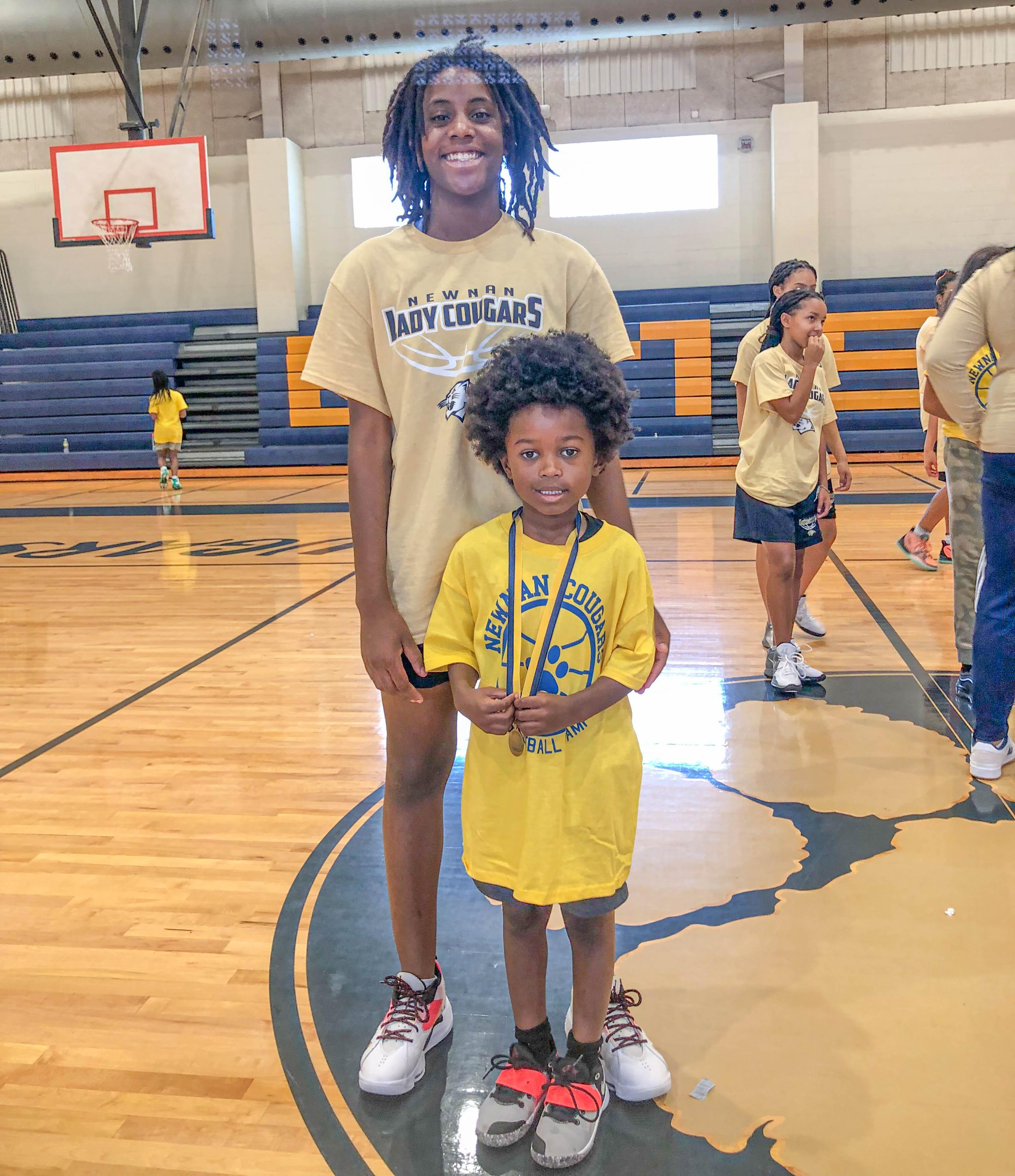 Lady Cougar Measia Washington stands with camper Shannon Leonard.
Lady Cougar Kate Howell and camper Julia Stanley share a smile.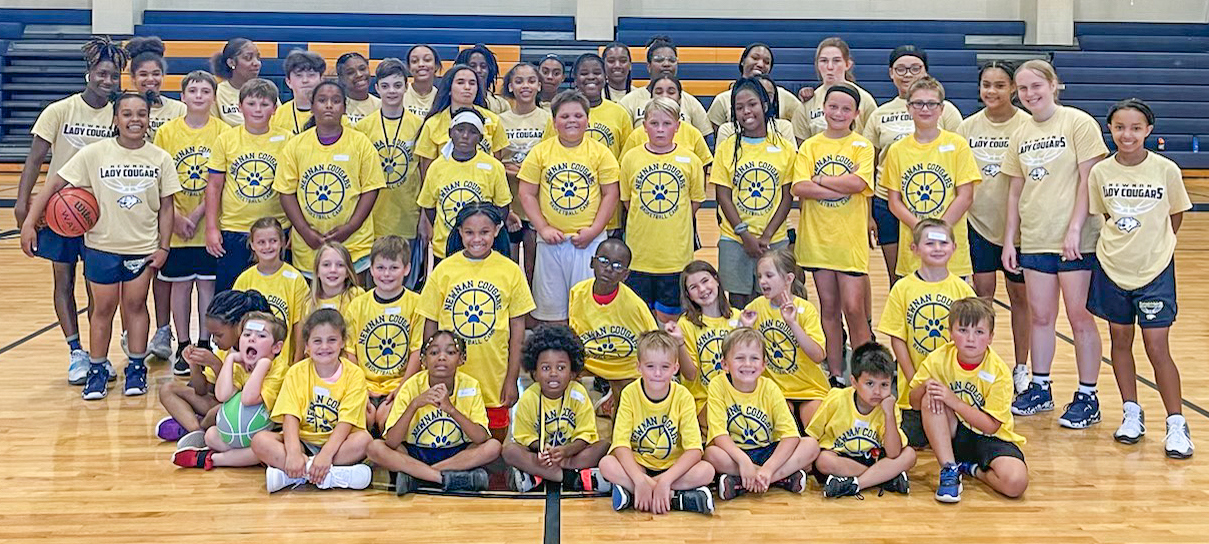 From left are, front, Clare Guyton, Knox Vorhees, Julia Stanley, Anslei Avery, Shannon Leonard, Jase Frazier, Clark Johnson, Easton Figueroa, and Asher Wellborn; second row, Cuyla Yarborough, Reynolds Stripling, Jack Zirkle, Leyah Glenn, Jace Cannon, Morgan King, Willow Holland, and Andrew Roberts; third row, Shermya Green, William McDonald, Grant Wellborn, Amiyah Barney, Steven McDonald, Jamarrius Reeves, Jaylene Castro, Nolan Mauldin, Sydney Usher, Logan Sherrer, Ava Gibson, Jamiya George, Eriyonna Turner, Kate Zirkle, Matthew Carlson, Libby Frederick, and Rachel Brooks; fourth row, Ty Bell, Destiny Colquitt, Destiny Carter, Ethan Goetzcke, Shaniyah Watson, Destiny Alexander, Measia Washington, TJ Boozer, Kensley Sewell, Brianna George, Aaliyah Reynolds, Ariel Reese, Kate Howell and Zarayah Hall. Not pictured is Kennedy Middlebrooks.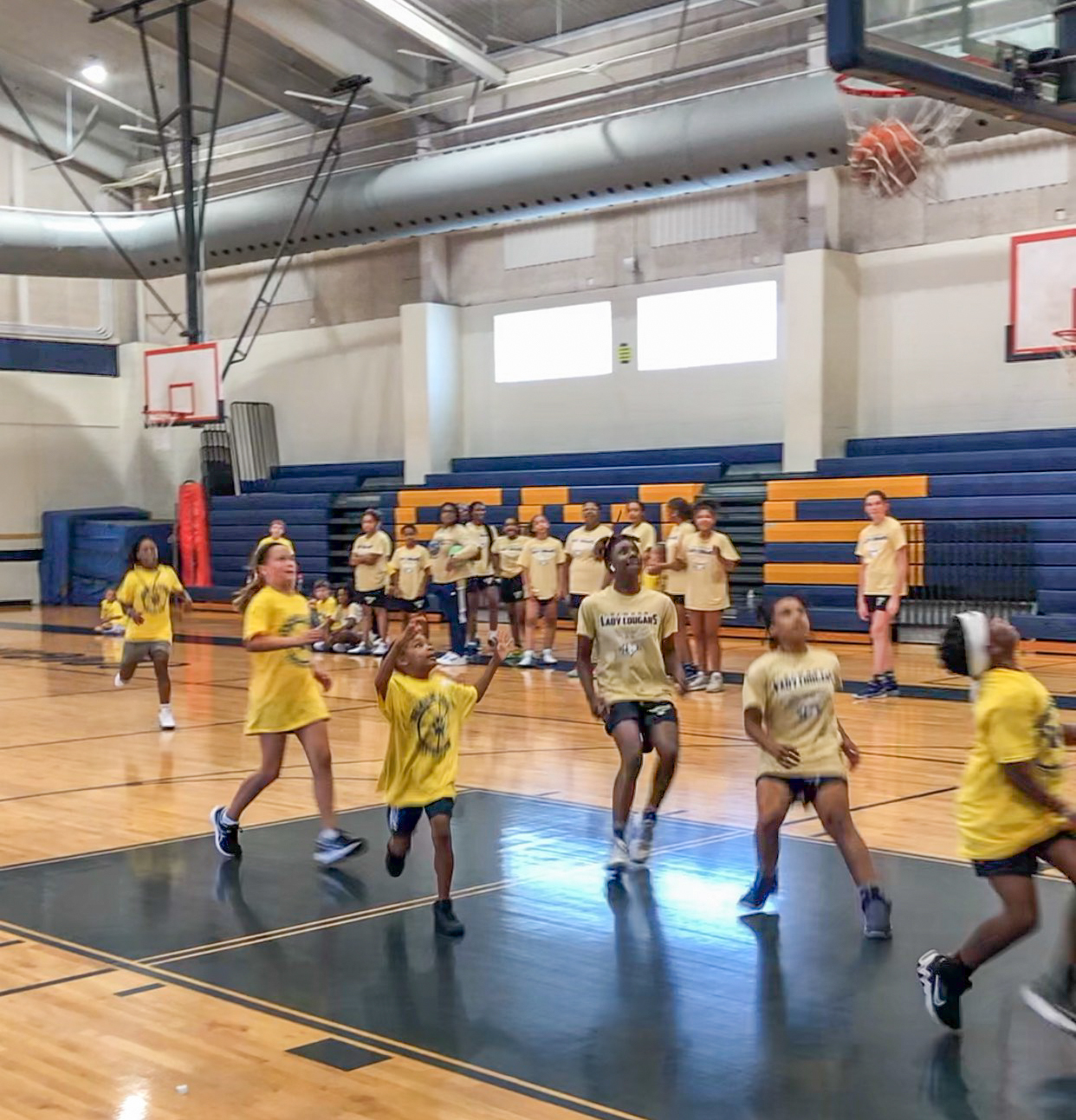 Campers take a moment to practice some new strategies. From left are Eriyonna Turner, Kate Zirkle, Anslei Avery, Shermya Green and Jamarrius Reeves.