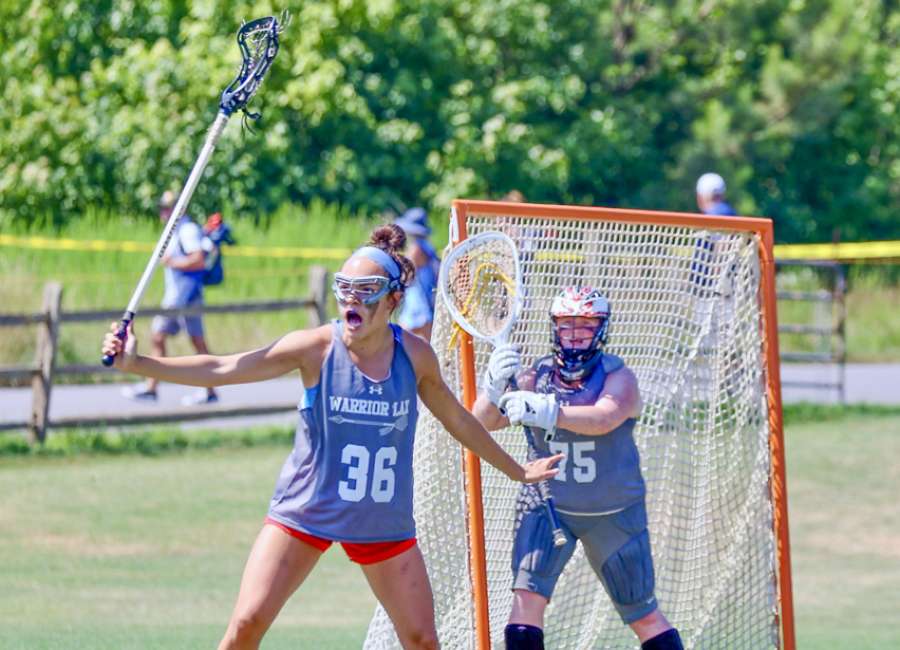 In the summertime, the focus turns from playing high school sports to playing club ball, especially soccer, lacrosse, softball and baseball.

It gives the athletes an opportunity to continue to hone their skills while school is out and provides the opportunity to play at a high level under the observation of college recruiters.

Three local girls' lacrosse players who play summer ball for the Peachtree City Warriors were back in action this past weekend at the Intercollegiate Women's Lacrosse Coaches Association Southeast Cup in Winston-Salem, North Carolina.
Included on the Warriors are Alyssa Holden and Daniela Garcia-Texidor from East Coweta and Mattie Comte from Northgate.
Garcia-Texidor shared, "The Red team, which is the elite team, is mostly made up of players from Starr's Mill and Whitewater, but we have a few players from East Coweta, Mcintosh, Northgate, Trinity, Ola and Woodward. We are either rising seniors or rising sophomores with a few freshmen and juniors."
The tournament in Winston-Salem was a huge showcase for the ladies to get recruited. Over 70 college coaches from all over the county attended to get a peek at some of the top high school players.
Garcia-Texidor concluded, "We will be playing in two more tournaments in Tennessee this summer season and will continue into the fall and winter as well."
For the high school athlete trying to get to the next level, the grind is an ongoing process. The lacrosse athletes will be back in their respective high school uniforms when the 2023 season starts in February.
Photos by Phyllis Tsarnas-Valadao

Alyssa Holden (No. 0) from East Coweta played in the IWLCA Southeast Cup in front of over 70 college coaches.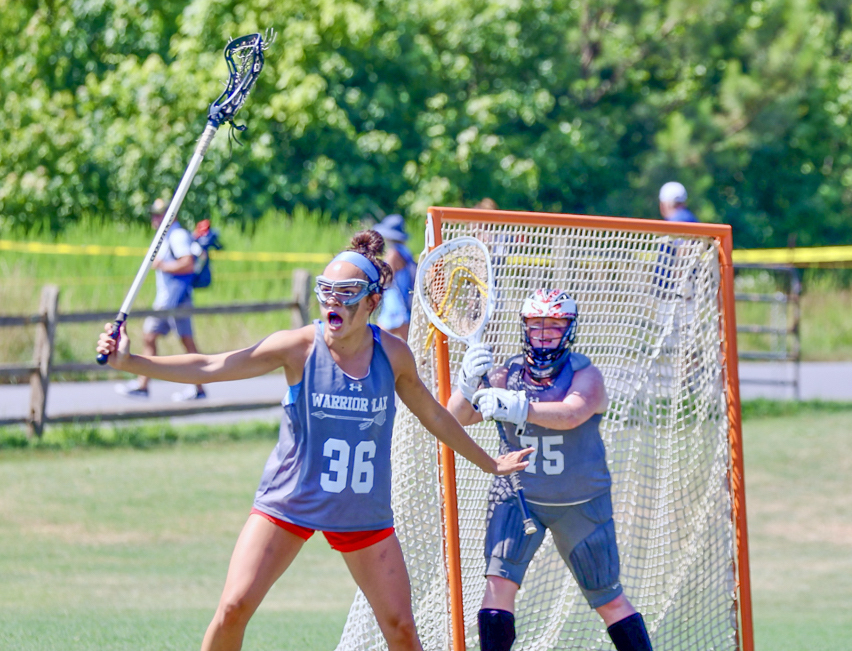 East Coweta's Daniela Garcia-Texidor (No. 36) with her club team, the Peachtree City Warriors, played in Winston-Salem, North Carolina, last weekend.
Mattie Comte (No. 15) will be a senior for the Northgate Lady Vikings this upcoming season.