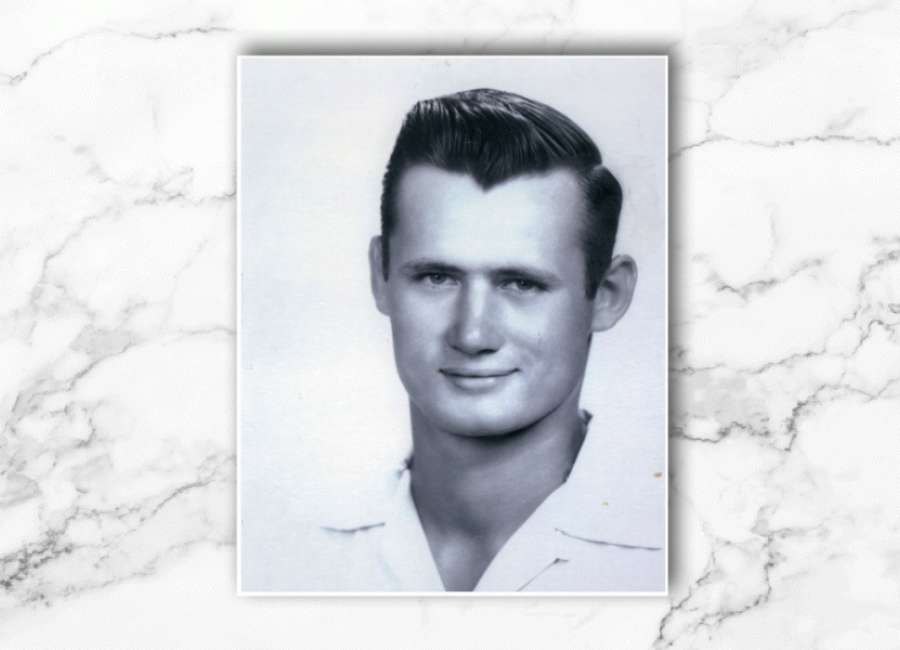 Kenneth Wayne Waller, of Newnan, Georgia, went to be with his Lord on June 23, 2022.

Kenneth was born on September 3, 1937, in DeWitt, Arkansas to the late George and Marjorie Waller, a farmer and a homemaker. He was a proud member of the DeWitt Dragons football team, where he was the first four-year varsity letterman in the history of the school. Kenneth attended Union Bible College in Westfield, Indiana.
Kenneth wore many hats in his lifetime, both literally and figuratively. He worked as a minister, a farmer, a carpenter, a truck driver, a welder, a car salesman, and a bus driver. His ball cap collection numbered in the hundreds and included hats inherited from his father. Those hats could not contain the vast knowledge accumulated over the years from his many experiences. He had an insatiable curiosity and could fix almost anything, except a broken heart.
Kenneth was preceded in death by the love of his life, Thelma Louise Waller, who passed away on May 24, 2022. Ken and Thelma were married on December 14, 1985, and they loved traveling. They visited almost every state and many other countries. They once danced at the World Square Dance Convention in Vienna, Austria.
Kenneth leaves behind a sister, Carolyn Watson (Dave) of Zionsville, Indiana, two daughters, Tammy Waldrop of Senoia, Georgia and Traci Moody (Tim) of Colorado Springs, Colorado, five grandchildren, Dawn Hersey (Ryan), Shannon Waldrop, Joseph Waldrop (Courtney), Samantha South (Donald) and Stephanie Waller, nine great-grandchildren and one great-great-grandchild. He also leaves behind bonus son Ron Groninger, bonus daughter Linda Mahoney (Jim), bonus grandchildren Jill Mahoney, Matthew Mahoney, Ashley Mayabb and Kendall Sterling, and eight bonus great-grandchildren. They will all miss his amazing, detailed stories and explanations.
Kenneth was preceded in death by his parents, George and Marjorie Waller, two brothers, George Waller Jr, and Roger Dale Waller, and two sisters, Mary Frances Lester and Elizabeth Ann Waller, and his only son, Timothy Carroll Waller.
Kenneth was a member of Grace Community Fellowship Church in Newnan and would like to request donations to be made to the church in lieu of flowers.
In lieu of flowers, the family asks that memorial contributions be made in Kenneth's name to Grace Community Fellowship Church. Condolences may be made to the family online at www.mckoon.com.
McKoon Funeral Home & Crematory 770-253-4580