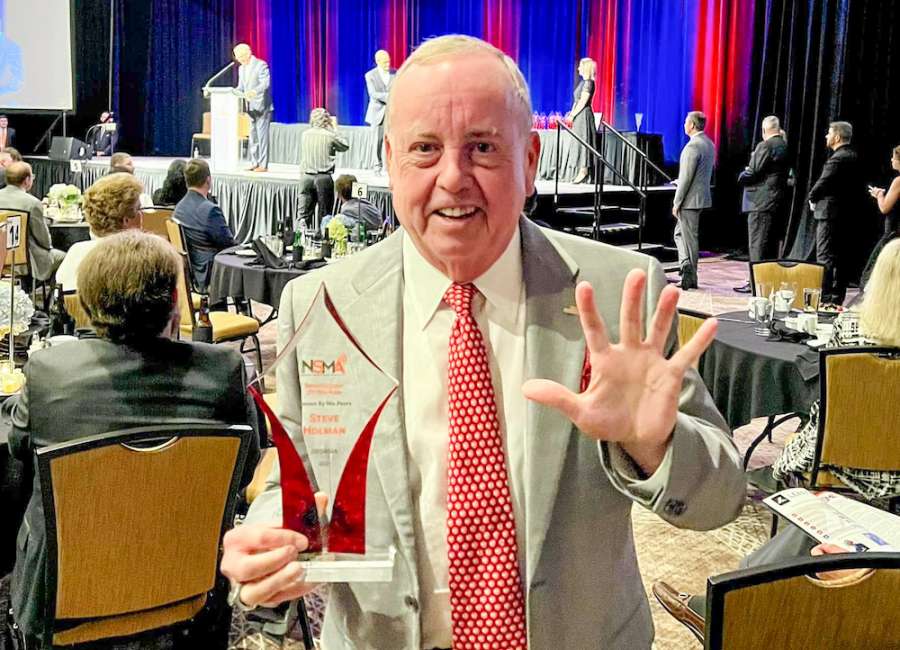 Steve Holman is headed into his 38th season as the Voice of the Atlanta Hawks, for whom he has broadcast an astounding 2,827 consecutive games.

Accolades have been pouring in over the past few months for the Newnan resident, who on Monday was named the 2021 Georgia Sportscaster of the Year by the National Sports Media Association.
The 2021 award is Holman's fifth. He also won for 2019 – presented last December because of pandemic-related delays – 2018, 2016 and 2014. Sandwiched in between his NSMA awards was the little matter of February's induction into the Georgia Sports Hall of Fame for Holman, who also is a member of the Georgia Radio Hall of Fame and the Georgia Association of Broadcasters Hall of Fame.
"It never gets old," Holman said. "In fact, I was thinking (Monday) night – the longer I've done this and the older I get, the more I appreciate these awards and accolades from my peers, from other people in the business."
Since March of 1989, he has not missed a single Atlanta Hawks regular season or playoff radio broadcast – even through a global health crisis.
"It was a little tricky through COVID," Holman said. "We had to do some road games at State Farm Arena off the big screen."
It was a "very strange" experience, being in a control room with just two other people in a vast, empty arena with just a TV crew broadcasting from below.
"We were the only people in the building," he said. "We had all the sound effects from the game, but it's not the same. We play off the crowd, feel the energy of the game – it's so much better to be there in person.
"I would not want to do that again," he added. "It will be so good to get back to 100 percent normal."
Holman's voice is synonymous with the Hawks, touching five decades and spanning the globe.
"One of the special things, I think, is that I've done it so long that people come up to me with their kids and ask for a picture," he said. "I get a kick out of it when people say, 'I used to listen to you when I was their age.'"
And while the emergence of social media makes Holman's face a bit more recognizable, it's his voice that usually gets people's attention.
"I'll be in (a grocery store), talking to someone, and they'll say, 'Is that you?'" Holman said. "I'll say, 'Yes, that's me!'"
The possibility of reaching more generations of fans is high for the 68-year-old, who said he recently signed a new contract.
"I have no plans to stop any time soon," he said.