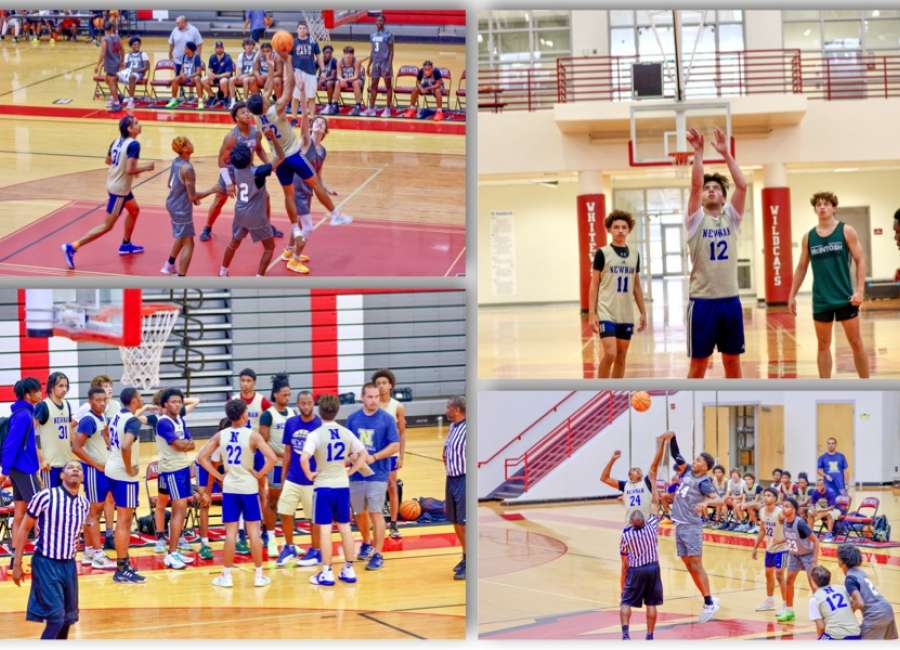 The month of June is busy for the high school basketball teams as they prepare for the upcoming 2022-23 season.

Teams play together on a limited basis to work on fundamentals, break in new players and work on chemistry for the road ahead.
Newnan, East Coweta and Northgate have all been playing competitive summer league games across the state.
The Cougars were at Whitewater this week, East Coweta went to Columbus, and Northgate played in LaGrange.
Newnan Head Coach Trent Gatzemeyer spoke about games they played against Whitewater and McIntosh earlier this week, saying, "We are getting a lot of new guys some experience. We create some adversity and see how the players handle it."
With all three schools losing some essential pieces to graduation, it is critical to start constructing what the upcoming teams will look like when they lace them up in the fall.
The Georgia High School Athletic Association calendar dictates a start of official practice for 2022 on Oct. 24, 2022. The first games can begin on Nov. 11.
Photos by Phyllis Tsarnas-Valadao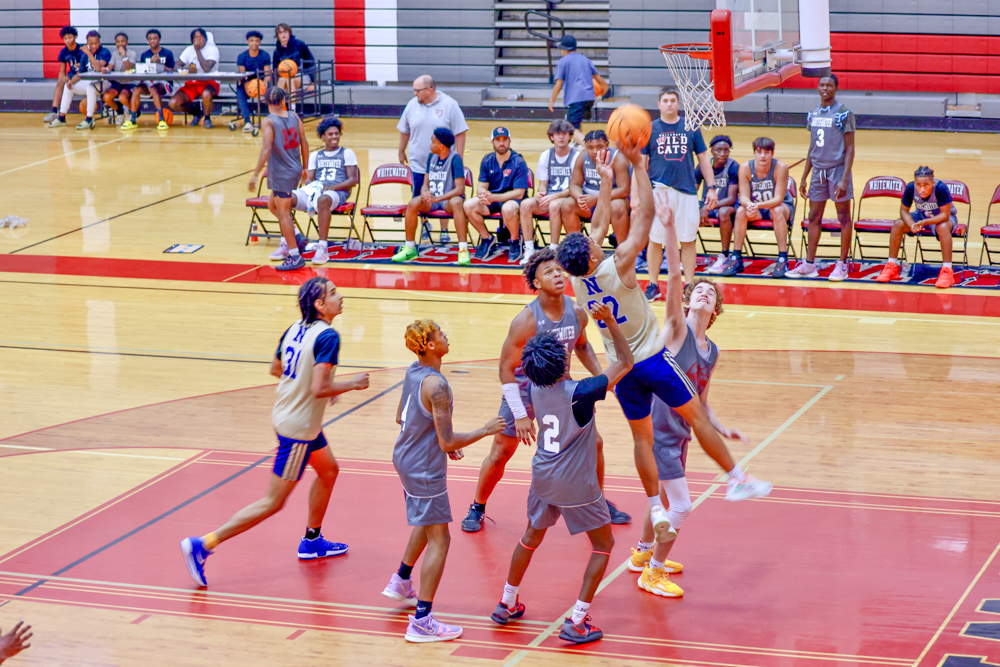 Cougar Senior Braylon Jackson goes up strong with an offensive rebound.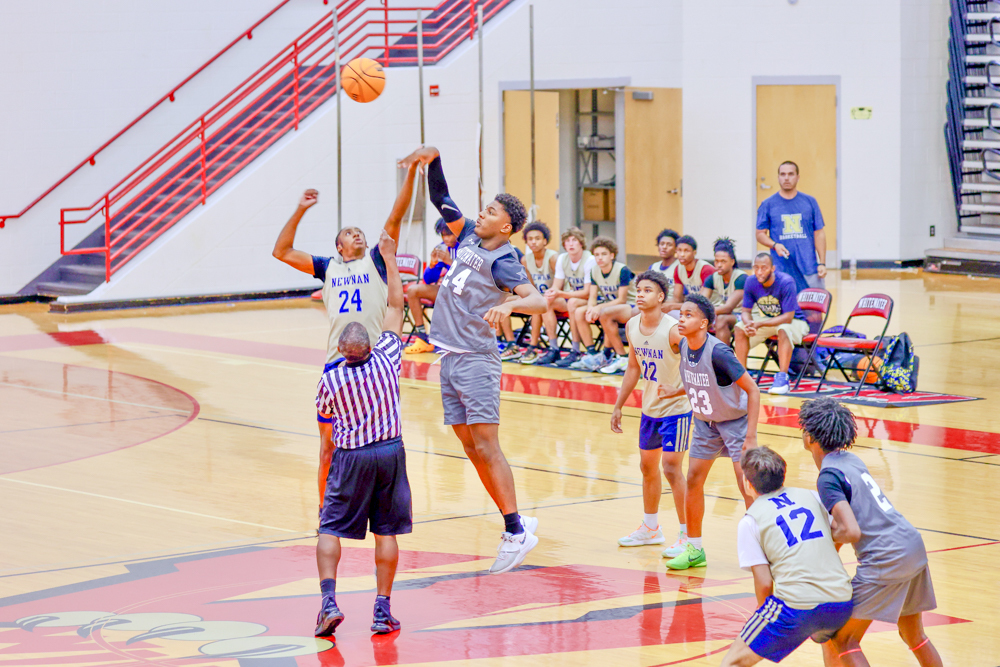 Derrius Teagle (Gold #24) and the Newnan Cougars tip-off against Whitewater on Monday night.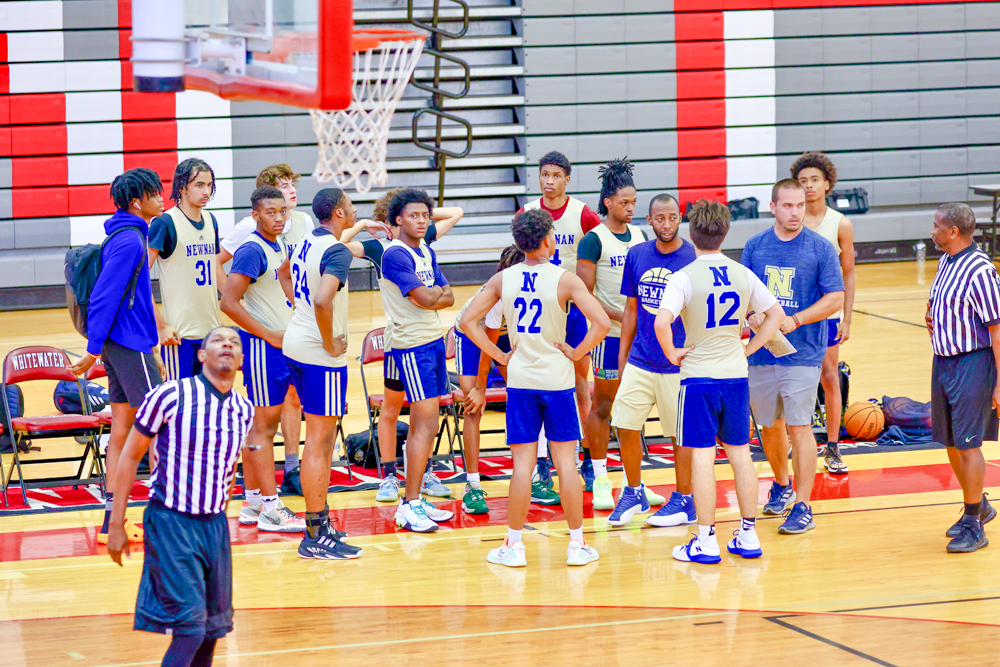 The Newnan Cougars are coming off a 17-9 season.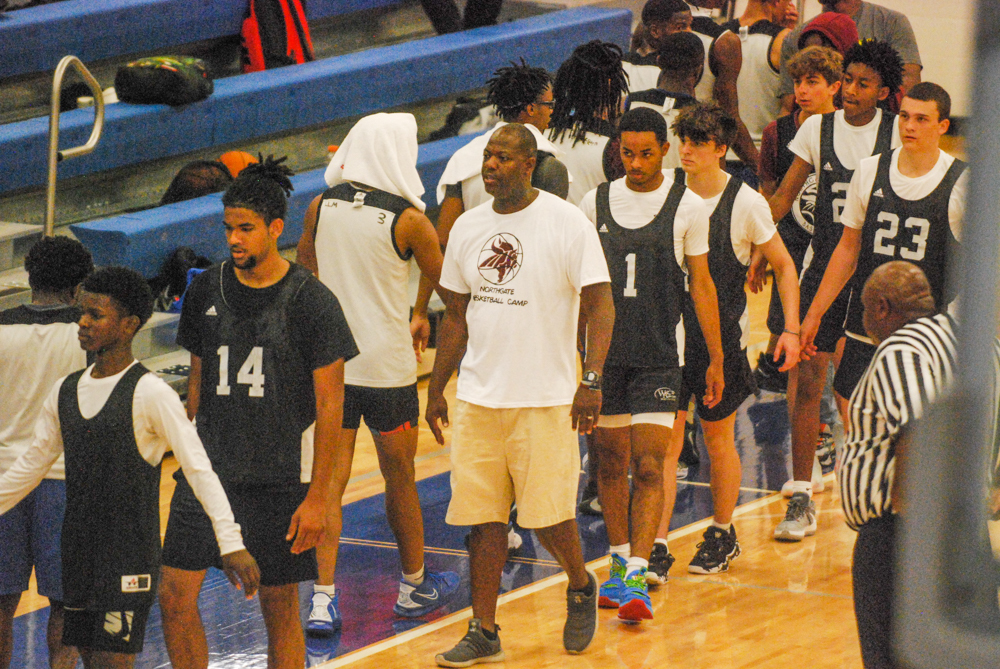 Northgate Head Coach LaVarrett Pearson and the Vikings were playing in LaGrange last week. (Photo by Ethan Strang)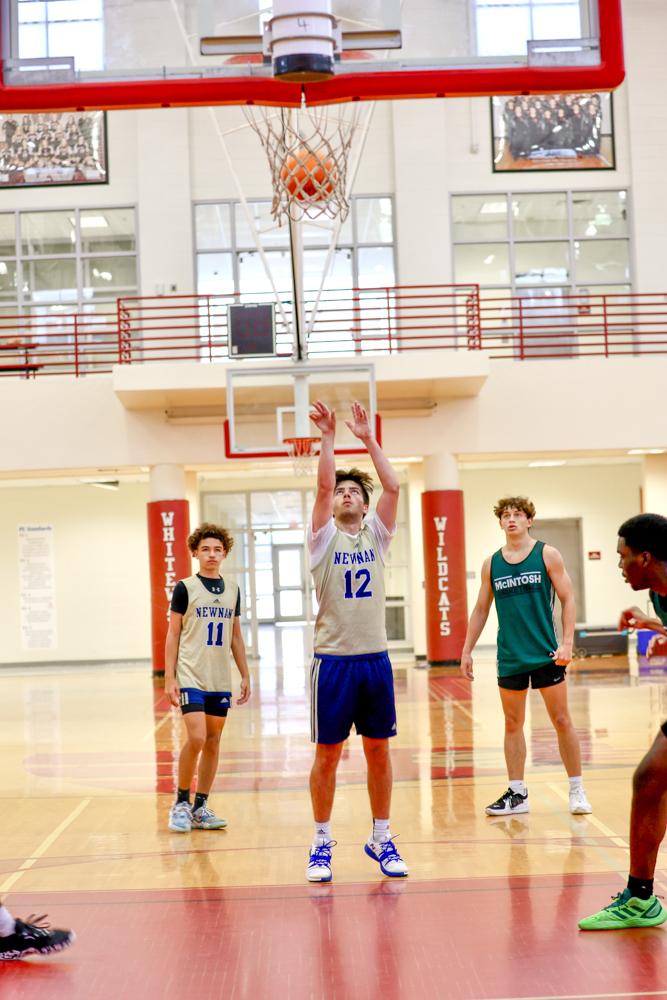 Wheeler Drake (No. 12) buries a free throw from the charity line.