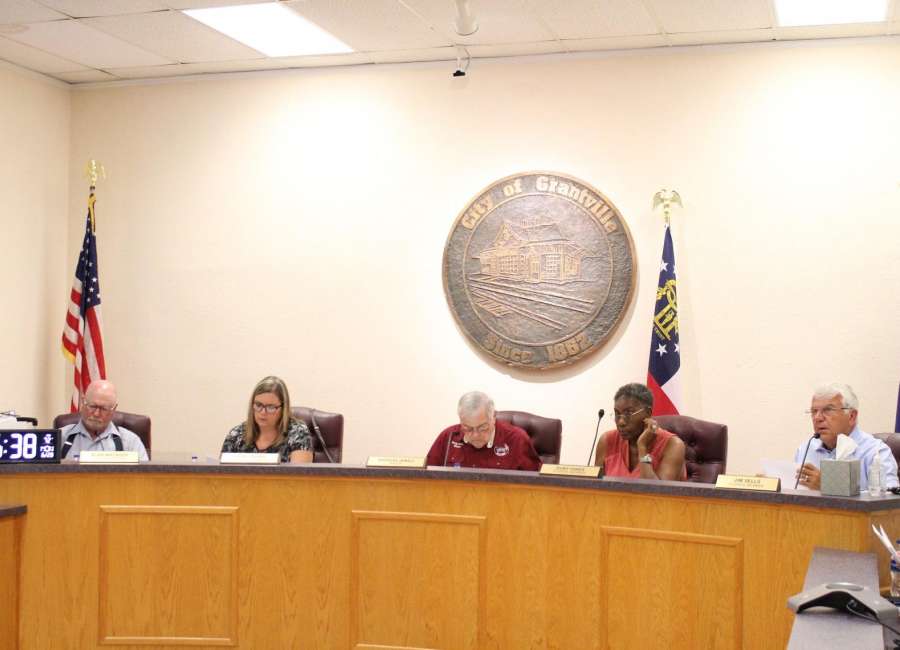 At its Monday night meeting, the Grantville City Council voted to reimburse Mayor Doug Jewell's expenses to travel to a recent conference.
Jewell's expenses cost $978.12.
City Manager Al Grieshaber said the item was added to the city's meeting agenda because of a mistake he made.
"I signed the purchase order for the registration without looking at the travel resolution," he said.
Jewell attended the Electric Cities of Georgia's Economic Development Conference. The conference was held April 27-29 at The Westin Jekyll Island Convention Center.
According to the city's travel policy, provided there is money available, the mayor and members of the city council are authorized to travel to Georgia Municipal Association conventions, legislative conferences, mayors conferences, Municipal Electric Authority of Georgia conferences and Municipal Gas Authority of Georgia conferences.
Other travel must be approved by the mayor and council.
In a previous Newnan Times-Herald article, Jewell said the conferences are for furthering education and finding new ideas to bring back to Grantville. The mayor added that he does not control where the conferences are held.
Council Member Alan Wacaser wanted to know what Jewell brought back from the conference, however, the mayor was reluctant to share.
"Mayor, I understood you learned of some hot projects they were working on. I'd like to hear what they are sometime. You wouldn't say the other day," he said.
"It involves real estate deals that haven't been completed yet," Jewell said.
Wacaser added that the city previously opted out of ECG's Community and Economic Development agreement.
The council also:
Appointed Selma Coty, Baron Lundy, Sandra Luttrell and Rodney Mowery as trustees on the Grantville Cemetery Trust. Marion Cieslik also serves on the trust as its chairman.
Approved the annual fireworks Fireworks Festival organized by the Grantville Police Department on July 3.
Voted to keep Griffin Street as the city's Local Municipal Improvement Grant project instead of changing it to Classic Road.
Decided not to take action on a request to move the Charlie Patterson Road railroad crossing approximately 850 feet east of its current location.