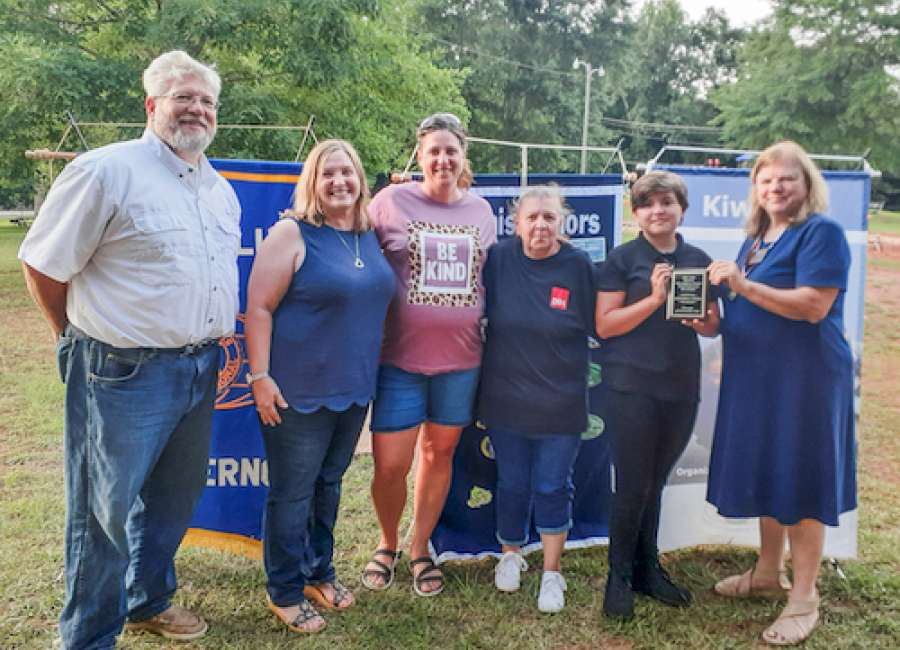 The Grantville Kiwanis Club honors Annabell Coker as Glanton Elementary School's most improved fifth grader.

The award is given to a student, selected by the fifth grade teachers, who showed the most progress during the school year.
Coker was given a plaque and a pizza party to celebrate her accomplishment.