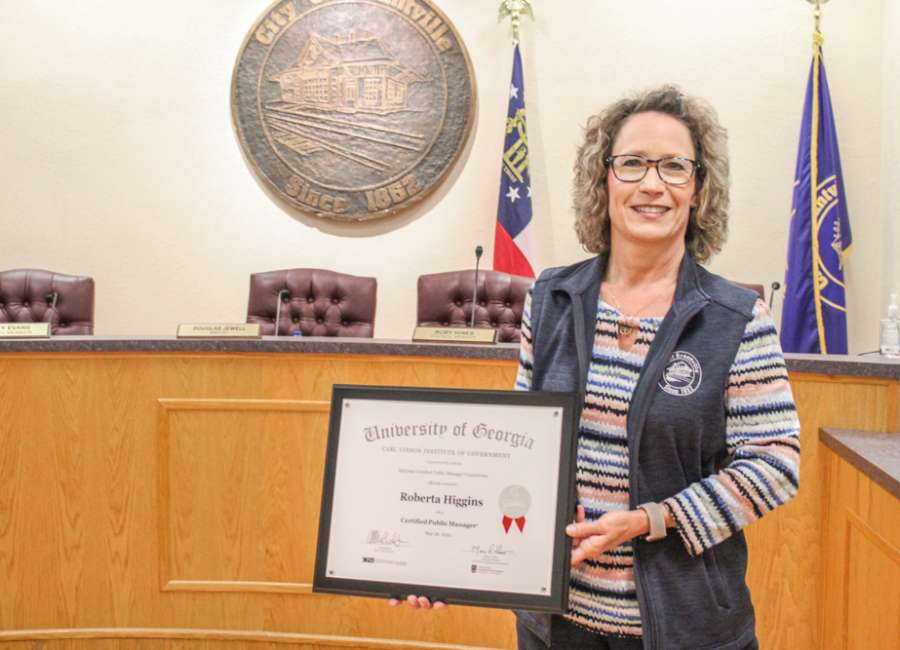 Roberta Higgins, the Grantville City Clerk, is now a Georgia Certified Public Manager.

Grantville's city manager Al Griesshaber announced her certification at the city's June 20 council meeting.
Higgins graduated on May 25 from the Carl Vinson Institute of Government at the University of Georgia by completing the 300-hour public managers' program.