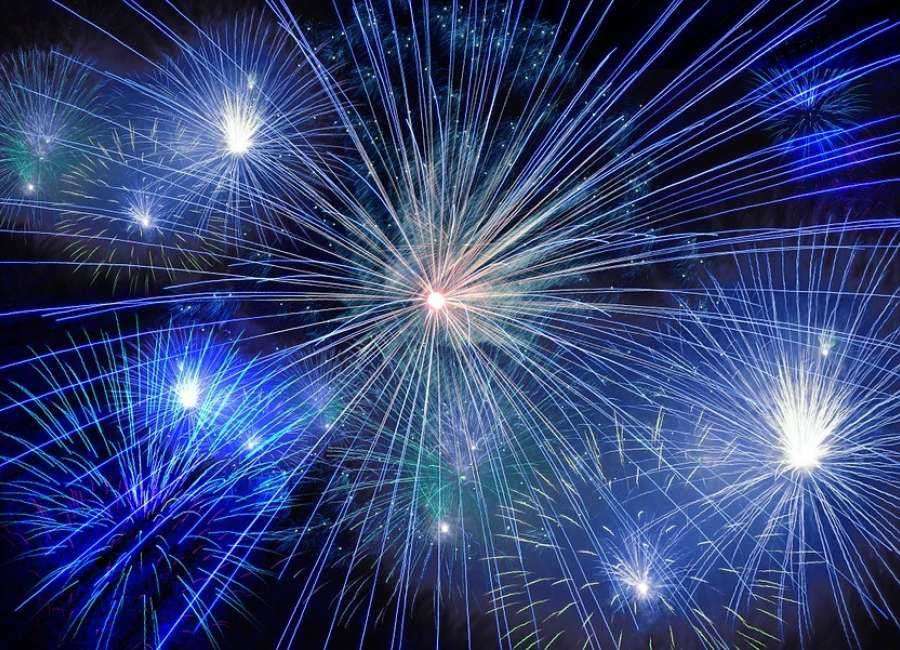 Final preparations are underway for the annual Fourth of July Fireworks display which will take place at the Coweta County Fairgrounds instead of Newnan High School this year.
This year's event will take place at the Coweta County Fairgrounds due to ongoing construction at the school.
Attractions at the fairgrounds will feature an assortment of food trucks and live music by The Doug Kees Band. Also appearing will be The Glory Quartet (formerly the Men of Cornerstone Quartet), a Southern-Gospel quartet from Newnan.
Gates open at 5:30 p.m and parking arrangements will be handled by members of the White Oak Golden Kiwanis Club of Coweta County. Free celebration gear will be available until supplies run out.
As always, the event is free and open to the public. Fireworks are expected to begin at nightfall.
According to County Administrator Michael Fouts, the fireworks will require the closure of the runway at the Coweta County Airport for around 30 minutes due to the runway's proximity to the fairgrounds.

Fouts said the plan is to launch fireworks from the back corner of the fairgrounds.
During the meeting, there was some concern raised over possible traffic issues at the fairgrounds. Commissioner John Reidelbach said that it took him an hour and a half to get out of the fairgrounds after the Alan Jackson concert last year.
"There's one way in, one way out," Reidelbach said.
Sheriff Lenn Wood said that his department has discussed traffic control concerning the fireworks.
"Well, it's still one way in and one way out," Wood said. "We've already discussed (it). We've made some determinations about moving people in and out. I don't expect the crowd we had at the Alan Jackson concert. Hopefully it won't take an hour and a half. I love the fairgrounds, it's a wonderful place to hold an event. Until we get another entrance and exit to get in and out of there, it's always going to be a problem."
Wood said people will have to be patient, and that those getting ready to go will have to understand it will take a while to get out.
"It's a matter of working the streets," Wood said. "We have Corinth Road and 29, and working through all that is going to be an issue, and we'll discuss it, but we'll have state patrol to help us, we'll have the city of Newnan help us. We'll work it as best as we can."
Typically, the Fourth of July fireworks are held at Newnan High School. However, that school will be undergoing construction after the school year, as new buildings at the Newnan High School campus are constructed to replace those that were severely damaged as a result of the EF-4 tornado that struck last March.