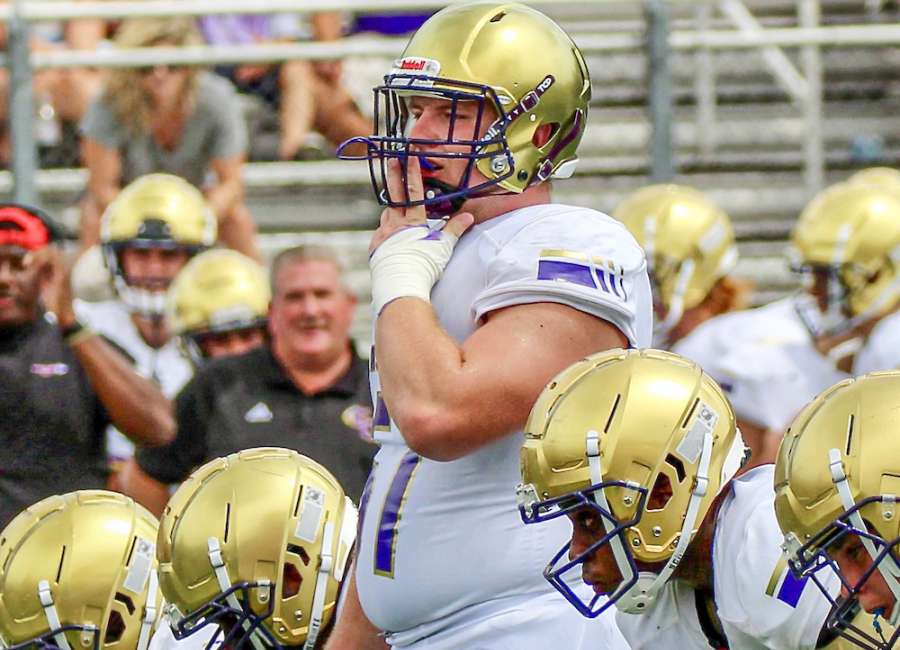 East Coweta offensive lineman Aaron Fenimore is poised for another strong season while he anchors the Indian offensive front.
He has been on the field a lot in his career under Head Football Coach John Small.

Fenimore made his college decision last week to put his entire focus on the team; he will be attending Coastal Carolina University in Conway, South Carolina.
Fenimore said team culture was important to him in the recruiting process.
"I was looking for a team that was a true family environment," he said. "I was looking for a school where I could build relationships with the entire staff and not just one coach. Another important thing was the location and atmosphere of the school outside of athletics."
His first visit to the campus was last year, on June 11, 2021. His initial thoughts were, "this place is top-notch."
"The facilities are incredible, and the location is perfect. I'm not sure if it was love at first sight, but it was pretty dang close."
The Coastal Carolina Chanticleers play in the Sun Belt Conference, which means Fenimore will regularly face Georgia State and Georgia Southern. The Chanticleers finished 11-2 last year and have won 22 games over the past two seasons under Head Coach Jamey Chadwell.
Fenimore said Chadwell is a faithful, fun, tough coach, and "it's been easy to build a relationship with him. When it's time to work, he expects his players to work hard."
With the decision complete, the focus has turned to the Indians as he prepares for his final year.
"Now that recruiting is over, I can concentrate on my senior season," he said. "I can't wait for fall so I can compete with my teammates and enjoy every minute of my senior season. This EC team is special, and I love my teammates."
The Indians open their 2022 season on Aug. 20 against the Starr's Mill Panthers in the Coweta-Fayette Classic.