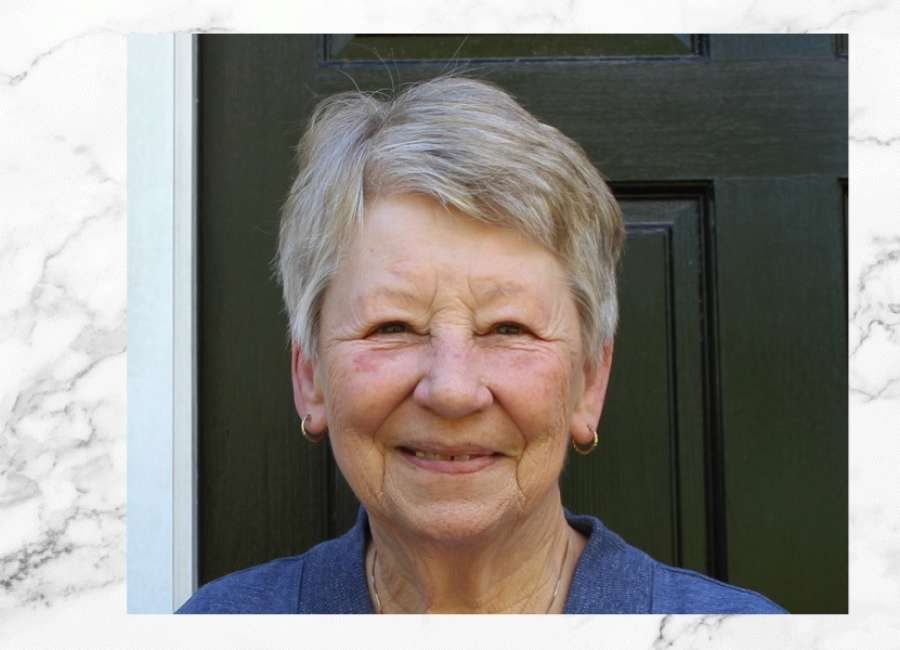 DiAnn Pamela (Mountcastle) Underwood, age 77, passed away peacefully on Monday, June 27, 2022, in Spartanburg, SC, surrounded by her family.
DiAnn resided in Newnan, GA until joining family in SC earlier this year. DiAnn was born on July 19, 1944, in Baltimore, MD to the late Robert J. and Anita Helen Mountcastle.
Along with her parents, DiAnn is preceded in death by her husband and veteran, Earl Reagh Underwood and brother, Robert J. Mountcastle, Jr. She is survived by her daughter, Jennifer Sandlin, of Peterborough, NH and sister, Claudia (Al) Post, from Pensacola, FL. She is also survived by nephew, Randy Duffy; niece, Penny Rea Bray; nephew, Tony Post; nephew, Chad (Rashel) Post; niece, Claudine (Daniel) Feig; nephew, Brad (Kelly) Mountcastle; and several great nephews and nieces who all loved her tremendously.
DiAnn graduated from Brooklyn Park High School in 1962 in Brooklyn Park, MD, and married Reagh in 1967, in Lithicum Heights, MD. In her early years, she worked as an X-ray technician at multiple hospitals in Maryland, and trained X-ray technician students, including her sister, Claudia. She and Reagh briefly relocated to Knoxville, TN, before moving to Newnan, GA, where she permanently resided until her death. In Newnan, DiAnn enjoyed working in an orthopedic surgery office with Dr. Scott Arrowsmith for many years.
In her retirement, DiAnn enjoyed traveling, including taking several trips to Europe with her daughter as well as many cruises with friends. Mostly, her travels were to nearby Lake Wedowee to spend time with Reagh and her friends. She was active at her local senior center in recent years and took delight in sharing meals and taking day trips to local points of interest. She loved her dogs, DeeDee and then Sugar, who both precede her in death.
DiAnn never met a stranger, and her genuine care for others made her a friend to many. DiAnn was a great listener, and her love was unconditional. She was truly adored by all that knew her.
There will be a visitation for friends and family on Thursday, July 7, 2022, from 10:00 -11:30 a.m. at McKoon Funeral Home, 38 Jackson Street, in Newnan, GA. The family will then hold a private burial service at Georgia National Cemetery in Canton, GA. In lieu of flowers, the family asks that memorial contributions be made in DiAnn's name to the Newnan-Coweta Humane Society, 608 US-29 N, Newnan, GA 30263.
Condolences may be expressed to the family online at www.mckoon.com
McKoon Funeral Home & Crematory (770) 253-4580.