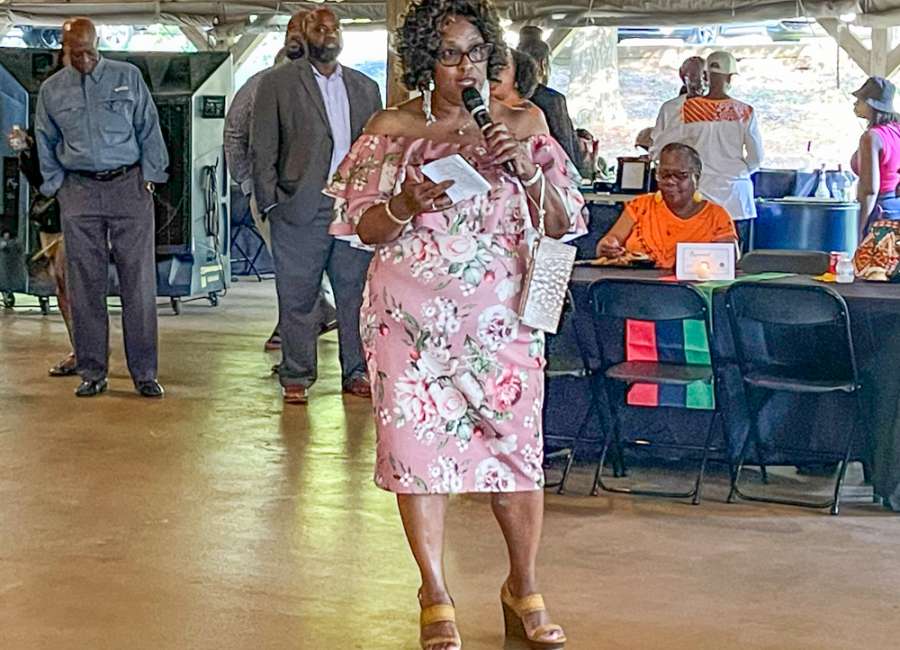 The Coweta County Chapter of the NAACP in partnership with local businesses, hosted a Night of Culture in remembrance of Juneteenth.

What is Juneteenth?
Juneteenth or June 19, marks the day enslaved African Americans in west Texas learned of their freedom. In 1863, during the American Civil War, Pres. Abraham Lincoln issued the Emancipation Proclamation, which declared more than three million slaves living in the Confederate states to be free, according to www.Britannica.com. More than two years would pass, however, before the news reached African Americans living in Texas. It was not until Union soldiers arrived in Galveston, Texas, on June 19, 1865, that the state's residents finally learned that slavery had been abolished, according to Brittanica.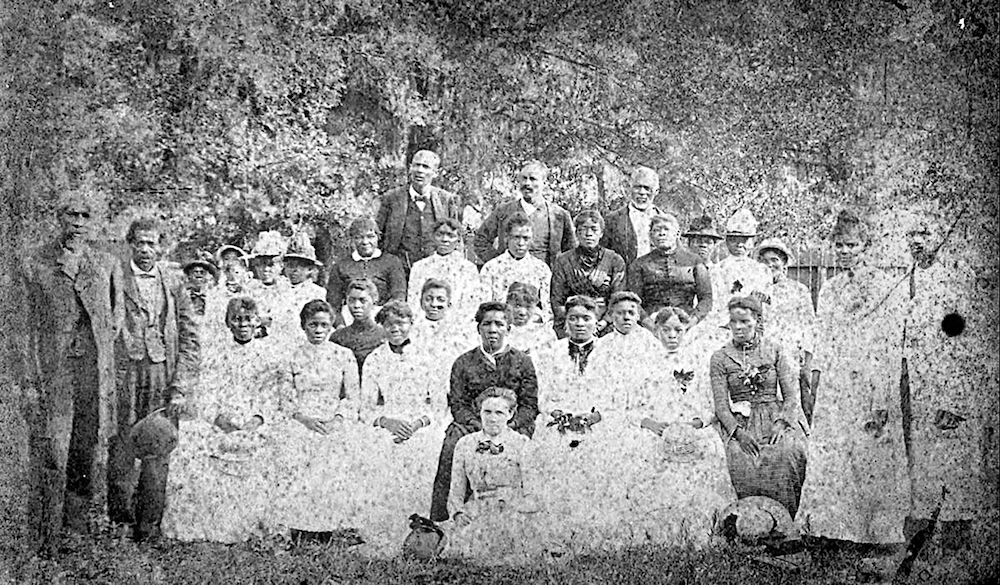 Juneteenth Celebration in Emancipation Park in Houston's Fourth Ward 1880.

An evening of culture
Dr. Cynthia A. Finney, president of the NAACP, Coweta County chapter, said the inaugural event is not the first time Juneteenth has been celebrated in Newnan.
"There have been local Juneteenth celebrations in Newnan for several years, however, the Coweta County NAACP wanted to give community members an additional opportunity to come together to celebrate," Finney said in an email statement.
Finney said it is important to remember and know history.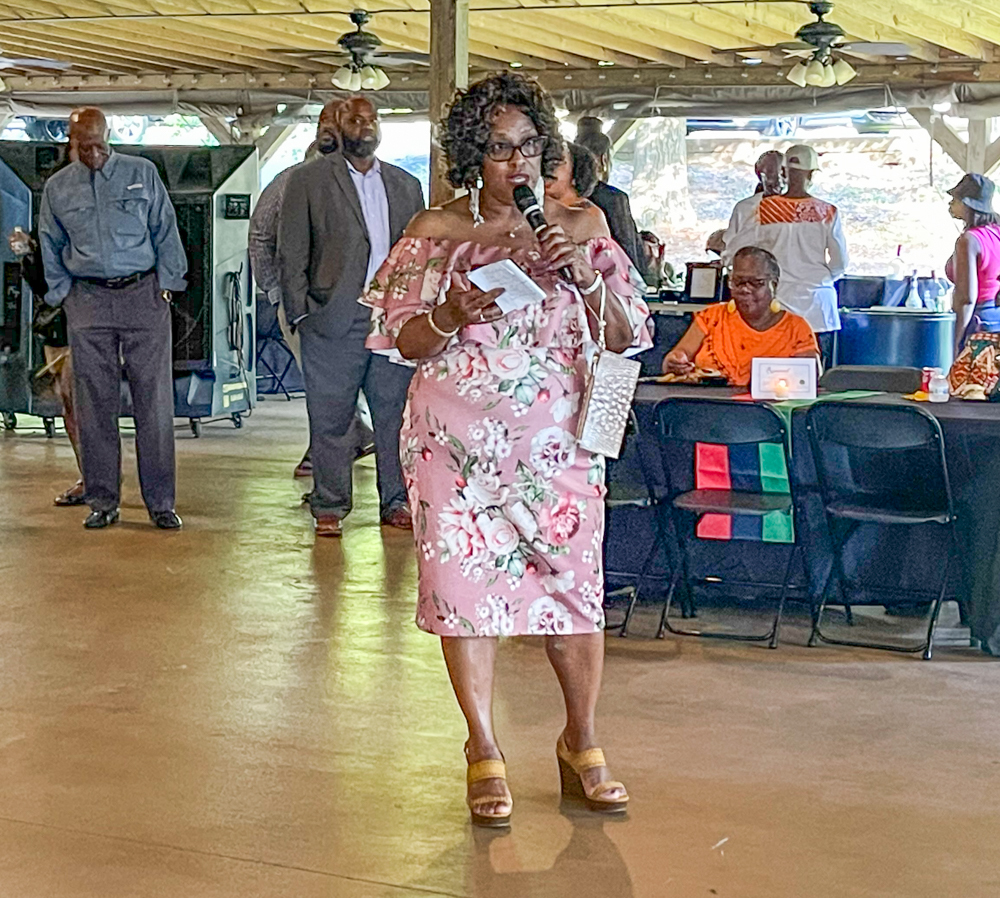 "As we remember our history, it heightens our awareness of the struggles and strengths and accomplishments of our ancestors and helps us develop a better understanding of who we are," Finney said. "We wanted to offer an opportunity for community members to become more familiar with the Coweta County NAACP and celebrate Juneteenth. With the support of our sponsors CTCA, Nissan of Newnan, Cook Brother's Funeral Home, Roscoe and Jenkins Funeral Home."
Finney said in addition to celebrating Juneteenth, the community will also be able to network and local artists will be highlighted. She said although the night will be fun and memorable, Juneteenth is an important holiday.
"Juneteenth is important because it symbolizes the true date of our emancipation.," Finney said. "The Emancipation Proclamation was signed two years prior to the emancipation of the last slaves in Galveston. We were not emancipated as a people until all African Americans were free. We celebrate because it is a part of our heritage, our culture, our values."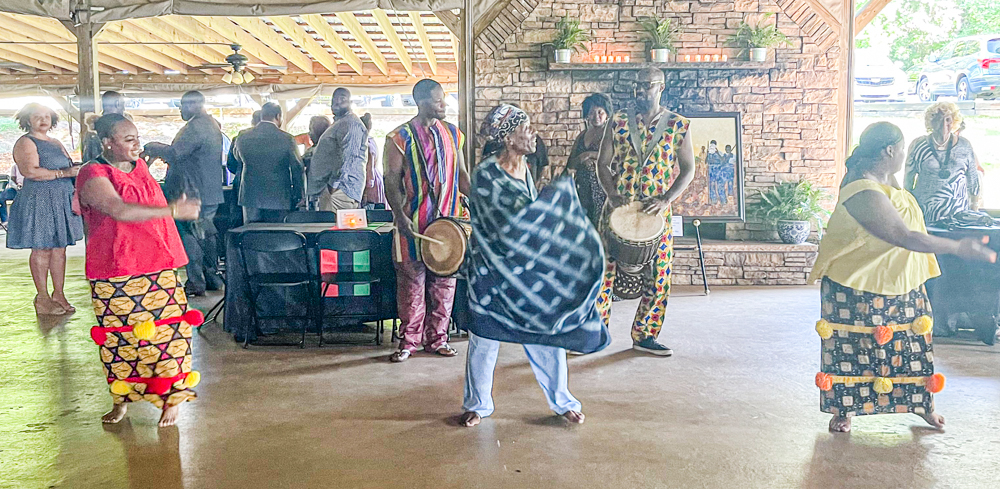 Dancers demonstrate traditional African dances during the Juneteenth event.

CTCA committed to inclusion, diversity
Jonathan Watkins, regional president, CTCA hospitals & clinics, said the CTCA is "proud to support the NAACP's work in Coweta County for our community members."
"This partnership is the intersection of support for the community we call home and our belief that Black Americans deserve equal opportunities and resources as a foundational human right," Watkins said in an email statement. "Juneteenth commemorates the emancipation of enslaved African Americans and celebrates African American culture. At CTCA we respect and proudly embrace all cultures, making our participation in such an event a natural and meaningful fit. This day is an incredible opportunity to reflect upon the hard-fought freedom and progress, generation over generation; and to look ahead into what more we can do for one another and our communities to ensure all Black Americans experience that freedom without prejudice."
Watkins said he hopes this event will make even more people conscious and aware of Juneteenth and why it matters.
Watkins said CTCA is committed to diversity, equity and inclusion as part of its value system within the entire organization.
"It is intentional and action-oriented—inside and outside our walls," Watkins said. " And it means we are leaning into opportunities to listen, learn and collaborate across our network and right here at CTCA in Newnan. This dedication will create an environment that, at its foundation, allows all of our staff to authentically belong, engage and thrive so we can better care for our patients with diverse backgrounds and improve access to, and the quality of health care for, all individuals."
The night of culture event featured food, live music, and a presentation of traditional African dances. Local leaders were also present and spoke about the importance of Juneteenth and remembering the holidays and its significance.