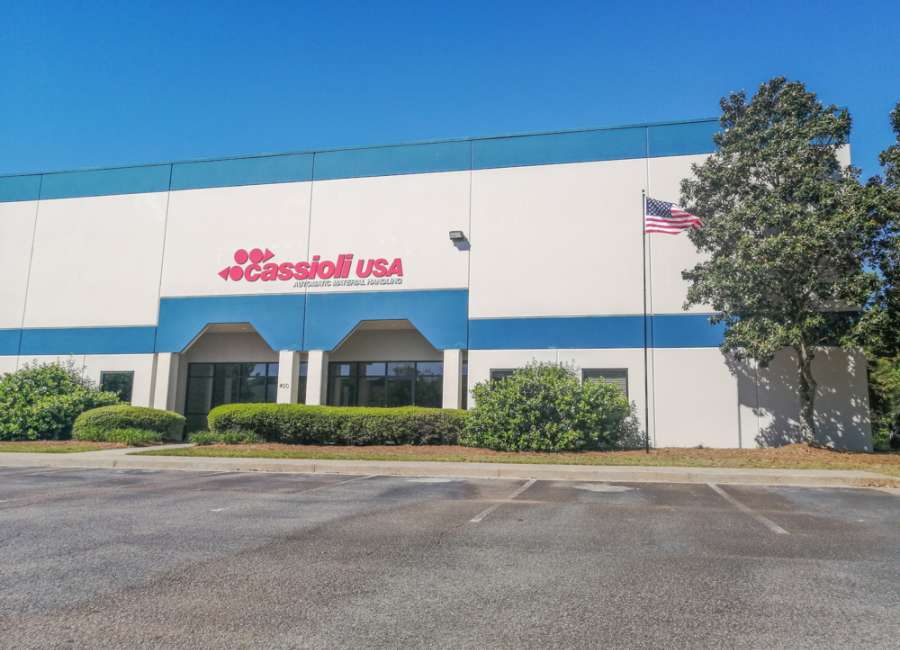 Cassioli Groups, the Italian producer of automated systems for material handling and intralogistics solutions, announced its expansion into the U.S. market with the new flagship manufacturing plant opening at Creekside Industrial Park in Newnan.

CASSIOLI, a leading European provider of high-performance industrial material handling solutions, recently opened its first production facility in Coweta, determined to expand its operational footprint in the U.S. to grow its market share in North America.
Founded in Italy almost 80 years ago, it has grown into a successful multinational firm with four manufacturing plants worldwide including Italy, Poland, Brazil and Newnan. The company features sales offices in more than a dozen countries and more than 320 employees worldwide.
Marco Cencetti, Cassioli USA president, said the company's decision to expand its presence into the North America area further, opening the first U.S. production plant in Newnan, was a logical step in its business growth strategy.
"One of the major trends in U.S. manufacturing over recent decades has been increased sector productivity. Global competitive pressures have forced companies to become leaner and increase output per worker. Automation is a major factor driving this trend," Cencetti said.
Since 1987, Cencetti said output per hour for manufacturing workers has increased by more than 2.5 times, a significantly higher rate than the U.S. private sector.
"The increase has been extreme in durable goods manufacturing, which has almost tripled labor productivity in that time frame," Cencetti said. "Having a new production plant in the U.S. allows us to expand company capabilities further, consolidate the reliability and solidity of our brand with onsite professional services and customer support departments, and improve the timing and services for current and future North American customers."
Since early 2021, the company has been investigating the new production plant opening in Coweta due to its favorable position and innovative businesses-oriented approach, according to Giada Tscholl, Cassioli USA operations manager.
"The facility is currently approximately 20,000 square feet of offices and warehouse, but we look forward to increasing the spaces in the upcoming five years while diversifying and growing our factory capability and productions," Tscholl said. "Newnan and the county have been valuable support for the company relocation and operations set up. Cassioli has always been deeply involved in the community, working to grow new talents with the local educational centers and universities and partnering with local institutions."
"The Coweta County Development Authority is excited to welcome our newest corporate tenant," states Coweta County Development Authority Chairman, John Daviston. "This strategic investment will enhance our strong and growing manufacturing industry. We are excited to again welcome and support a multi-national company that chose Coweta County as their first U.S. base location. I feel our county is very fortunate to possess the resources needed to attract and accommodate Cassioli as well as our other domestic and international partners."
"We are excited to welcome Cassioli to Coweta County as they begin their operations in the U.S.," said Chairman Bob Blackburn. "Being chosen as their new flagship manufacturing plant speaks to Coweta County's sound business practice and central location. We look forward to the jobs Cassioli will bring to our community along with the local impact they will make."