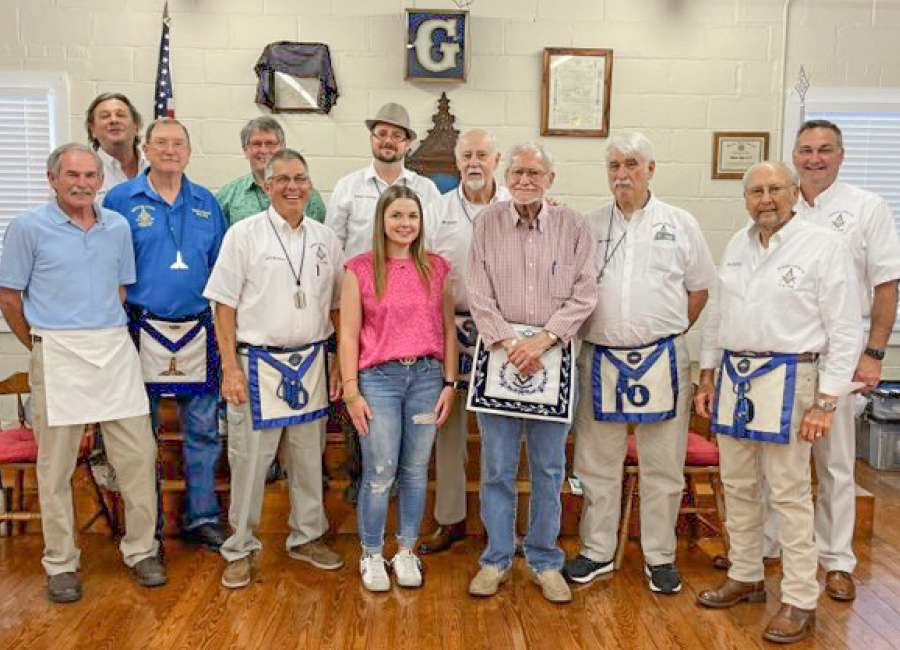 Caroline Sibley was the 2022 recipient of a scholarship from Bigham Lodge No. 53 in Moreland.
A family night at the Lodge on June 21 featured Caroline as the guest of honor. There was a large crowd including a number of her family and friends.
The occasion also honored Charlie Cooper, a long-time member of the Lodge for whom the scholarship was named.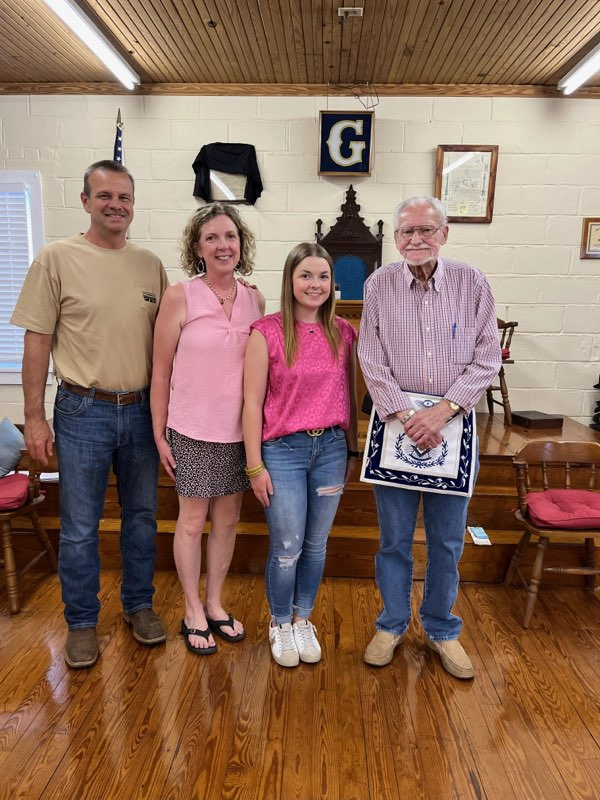 Caroline's parents Stephen and Stephanie Sibley, Caroline, and Charlie Cooper.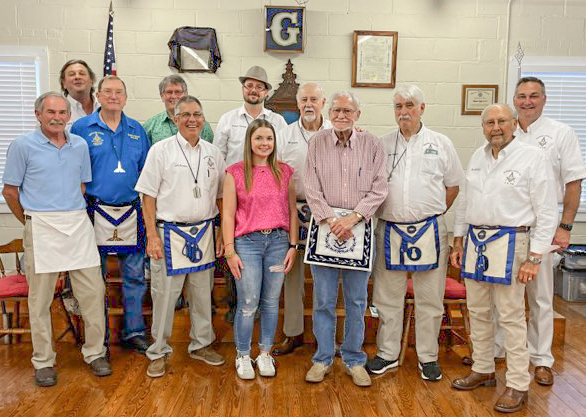 From left are, front, Phillip Walsh, Jeff Burgess, Caroline Sibley, Charlie Cooper, Jim Jones, Jim Mattingly; back, Greg Burgess, Roger Bennett (blue shirt), Jackie Madaris(green shirt), Robert Carswell, Bryant Collins and Bryan Blair.