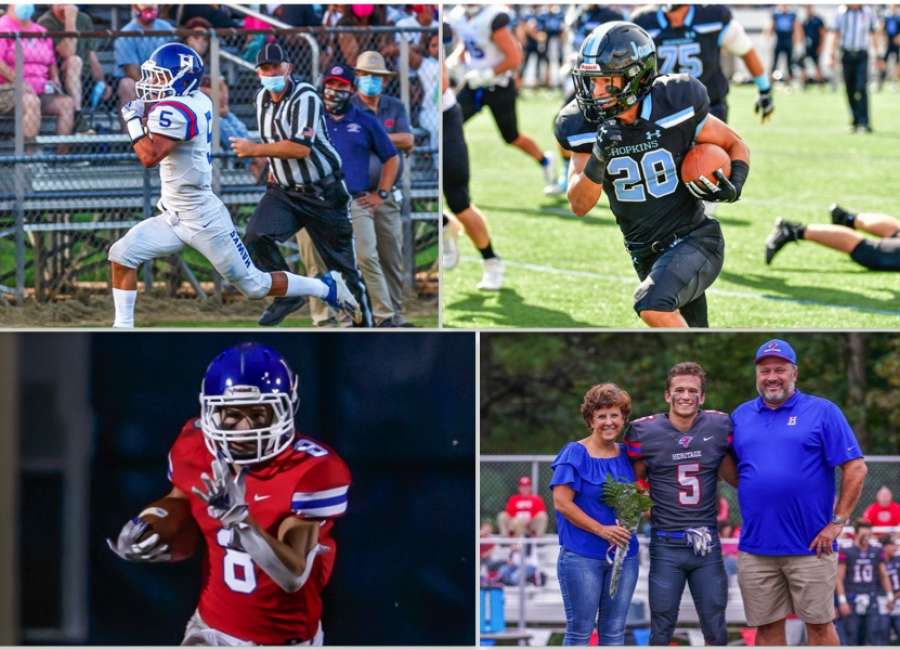 It was a difficult senior season for The Heritage School's Andrew Rich back in 2020.

While he excelled on the football field, his team struggled to transition into Georgia High School Association football. While they improved steadily throughout the season, they never could get over the hump.
The adversity he faced in 2020 helped build the character he packed with him to go to Baltimore, Maryland, for his freshman season as a running back for the Johns Hopkins Blue Jays football team.
Home for summer after his first season, Rich reflected on his journey in athletics and academics. Even though he is physically somewhat slight in stature, his mindset is that of a warrior, which played out through his first year.
"We ended up with a very deep running back room; there were six of us in there," he recalled.
Rich found himself lower on the depth chart that he wanted, but instead of complaining or looking elsewhere, he did what he knew best; he persevered.
While those ahead of him got more playing opportunities, Rich spent time on the scout team. But that work did not go unnoticed by teammates and coaches.
The Blue Jays were in the middle of a successful season. They finished the regular season with an 11-1 record and qualified for the Division-III playoffs. After defeating Salisbury in the first round, they traveled to Cleveland to face perennial powerhouse Mount Union.
Rich and the Blue Jays held the lead in the first half but succumbed to their high-ranked opponent by 10 points, 45-35. But as the games got more important during the season, so did Rich's playing time.
In their final game against their most formidable opponent, he got most of the work in the backfield.
When asked how he fought through the adversity, he said, "I understood what opportunities I had throughout the year, and I took advantage of them."
Rich rushed for 173 yards on 33 carries for the year and scored two touchdowns. Not bad for someone who was working with the scout team to start the year.
When asked about the most significant adjustment he faced, he said, "Those defensive guys hit hard, and they are just as fast as I am. So, I had to improve my game to deal with that."
While he heads back on Aug. 8 to begin preparation for the 2022 season, he has a season under his belt and a passion in his heart.
"No matter what, I love competition, and I love to be able to compete with my teammates," he said.
At a school like Johns Hopkins, competition is not only on the athletics fields; it extends to the classrooms as well.
When asked what he would share with those who have the dream to play in college, he concluded with, "Do not take anything for granted, just always give your best, your 100 percent in everything, and focus on the team's success more than your own."
The Blue Jays return to action on Saturday, Sept. 3, in Cleveland against Case Western. They have a running back from Newnan who will be more than ready.