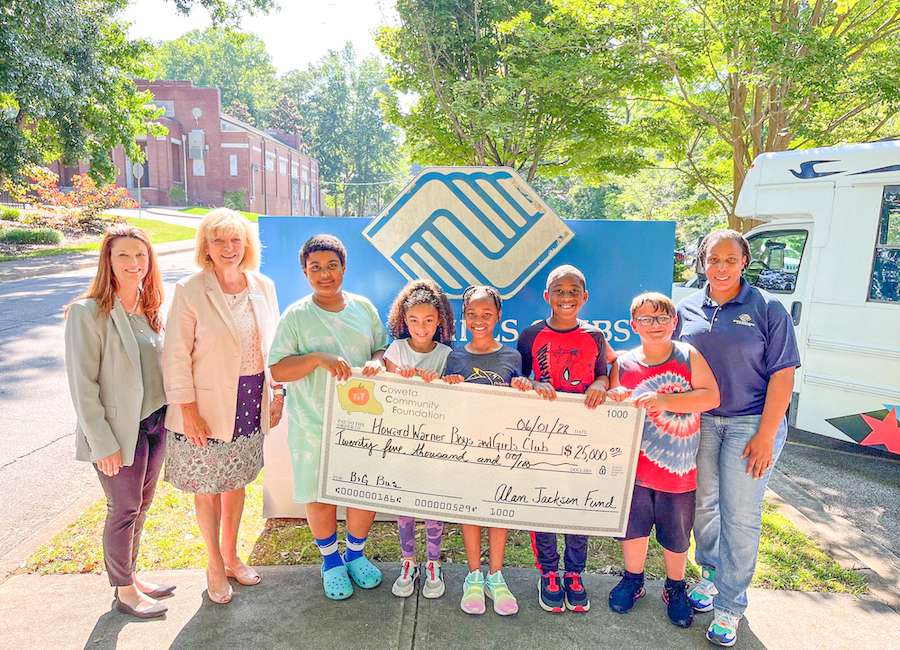 Disaster relief funds donated to the Coweta Community Foundation following last year's tornado continue to have an impact locally.

Last fall, the Howard Warner Boys & Girls Club was awarded a grant from the Alan Jackson "Where I Come From" Tornado Relief Concert fund.
The grant was given to the organization to purchase a van to replace one that had been damaged by the tornado. Thanks to that grant, and after months of searching, the Boys & Girls Club finally has its new van.
"We are delighted to fulfill this directed grant from the Alan Jackson Team. It was the first example we were given of a specific need they want to meet with concert funds," said CCF Board Chair Cynthia Bennett. "We knew from the outset that tornado recovery was going to take up to three years in our community, and this is one example of how that recovery effort continues to proceed."
Since the tornado, more than $1,097,000 has been awarded in grants to organizations and schools, individual grants, donor-advised funds and case management.
The Coweta Community Foundation's mission is to enhance the community's quality of life by encouraging philanthropic interaction to provide a catalyst to help focus local philanthropy on the community's ever-changing needs. As a Foundation, it manages individual gifts and bequests that enhance and support the quality of life in Coweta County.
For more information, visit cowetafoundation.org.