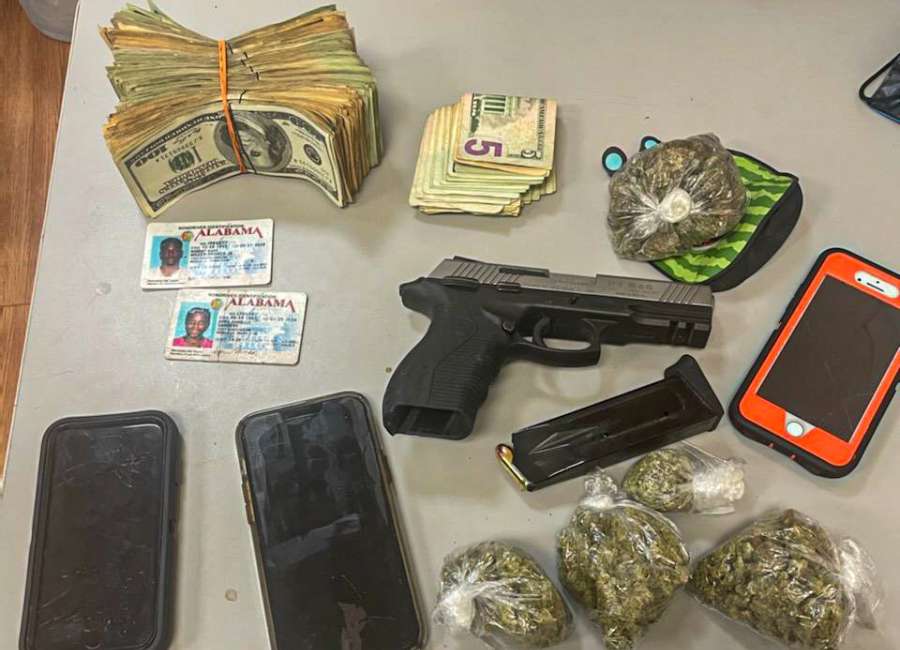 Two people were arrested, and over $9,000 was seized after a traffic stop.

The incident occurred on June 5 when officers with the Grantville Police Department were conducting traffic enforcement along Interstate 85. An officer spotted a car traveling 96 mph and conducted a traffic stop.
When speaking to the driver, the officer reportedly noted a strong odor of marijuana coming from the interior of the car, according to Lt. Cliff Schriefer of the Grantville Police Department.
During a search of the car, police found approximately four ounces of packaged marijuana, over $9,000 in cash, along with a firearm, Schriefer said.
A female deputy performed a search on the passenger and located additional marijuana and $300 cash.
The two were reportedly coming back from Atlanta to Mobile, Alabama.
Robert Kary Miller-Brisker, 28, was charged with marijuana possession, possession of a firearm during the commission of a crime, speeding and driving on a suspended license.
The passenger, identified as April Danielle Sanders, 34, was charged with narcotics possession with intent to distribute and possession of a firearm during the commission of a crime.