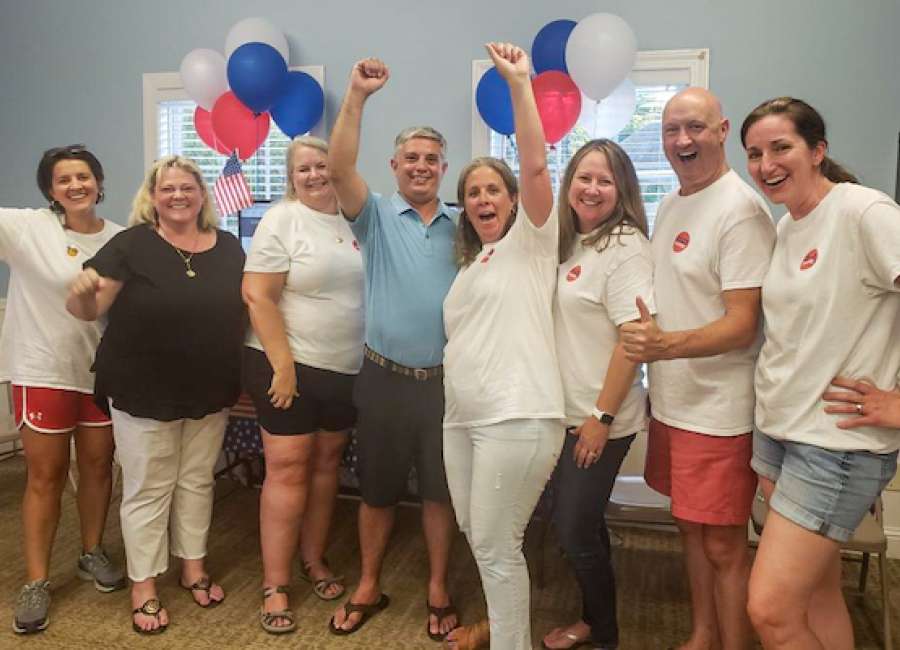 Rob DuBose earned 79.5 percent of Tuesday's runoff election vote to emphatically unseat District 4 incumbent Linda Menk from the nonpartisan Coweta County Board of Education.
DuBose narrowly won the popular vote May 24 but failed to meet the more than 50 percent threshold required by Georgia election law, forcing the runoff.
Coweta voters ultimately rejected all four candidates on a slate that had the full support of a national political action committee, the 1776 Project PAC, whose stated aim is to "take over" local school boards. Menk was the only incumbent on the slate.
The PAC also supported a four-candidate slate in Cherokee County, where two were defeated in the May 24 election. In Tuesday's runoff, Erin Ragsdale and Susan Padgett Harrison were declared winners over PAC-supported Sean Kaufman and Ray Lynch.
Several Democratic candidates were statewide runoffs Tuesday as well, including Cowetan Janice Laws Robinson, who earned more than 65 percent of the vote to secure the nomination for Georgia Insurance Commissioner. She will face incumbent Republican Jon King in the Nov. 7 general election.
Other Democratic nominees selected Tuesday were Charlie Bailey for lieutenant governor, Bee Nguyen for secretary of state and William "Will" Boddie Jr. for commissioner of labor.