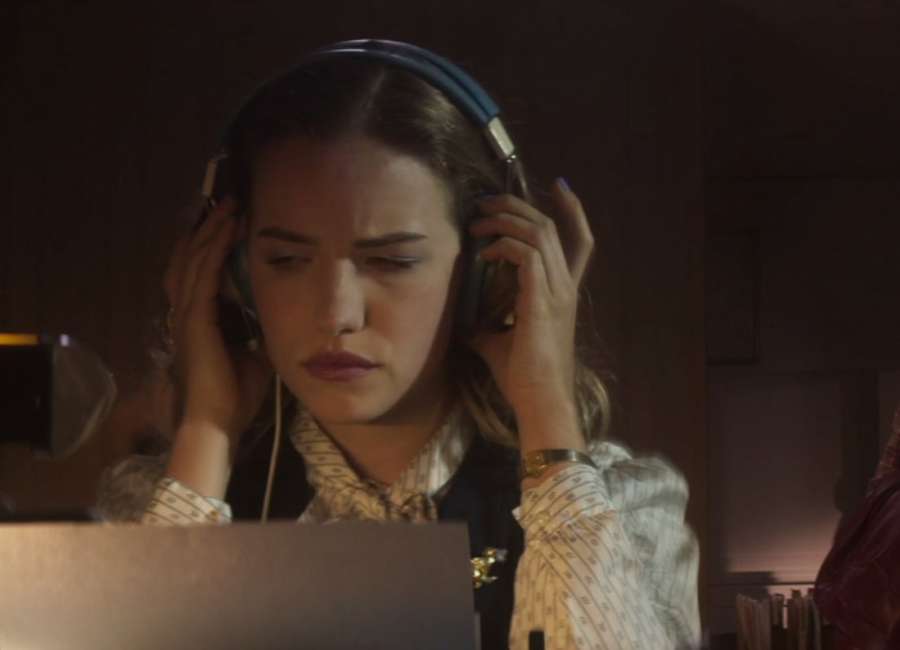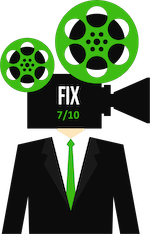 ******

Review By: Jonathan W. Hickman
Film Details:
Director Dan Mirvish
Cast: Willa Fitzgerald, John Magaro, Lloyd Kaufman, Richard Kind, Jon Cryer, Ted Raimi, Bruce Campbell, Vondie Curtis-Hall, and Catherine Curtin
Running Time: 1 hour 28 minutes
Available on video on demand
******

You have to hand it to indie directing auteur Dan Mirvish, "18 1/2" is a model of low-budget filmmaking. Made during the pandemic's beginning, what he's done with so little must be celebrated and studied.
"18 1/2" takes place in an alternate 1974. The Watergate scandal is raging. A White House transcriptionist named Connie ("Reacher's" Willa Fitzgerald) discovers a copy of the infamous 18-and-a-half-minute gap in the Nixon tapes.
Knowing that the recording is significant, Connie contacts journalist Paul ("First Cow" star John Magaro) in hopes of getting the word out without revealing her identity. Connie has "borrowed" the tape for the weekend, planning on returning it to her job on Monday.
Paul tries to convince her to give the tape to him, but she resists. So, the two decide to rent a room at a local vacation hotel and listen to the evidence together. Their best-laid plans are interrupted by several odd characters, including a busy-body hotel clerk (played with all thumbs by the always funny Richard Kind), a collection of hippies whose mind-expanding activities beckon Paul and Connie to join in, and a strange older couple who might be swingers.
Working from a screenplay he wrote with collaborator Daniel Moya, Mirvish infuses his gonzo narrative with many colorful players. And he gets a lift from his cast, led by up-and-comer Fitzgerald and Magaro, who hefts a bit of chemistry even while bizarre happenings transpire around them.
And Mirvish takes maximum advantage of his indie film connections. As the co-founder of the influential Slamdance Film Festival that runs alongside the Sundance Film Festival every January in Park City, Utah, Mirvish has made contacts at every level in the film industry. With "18 1/2," he populates his film with exciting casting choices, including Troma Films president Lloyd Kaufman, in a rare straight role, playing Connie's dismissive boss.
Mirvish also gets a trio of well-known talents to lend their voices to the mysterious tape at the center of the film's conflict. So, Jon Cryer (of "Two and a Half Men" fame) can be heard playing H.R. "Bob" Halderman, Sam Raimi's talented brother Ted is General Al Haig, and "Evil Dead" star Bruce Campbell is well-cast as the voice of President Richard M. Nixon.
This is a brilliant casting decision because audio recording (remotely done) was something that could be completed during the pandemic. Mirvish's film is a sleek, well-constructed production.
Digital Bolex co-creator Elle Schneider lenses "18 1/2," and while I don't think she uses that influential early 16mm replicating digital marvel, the images here have a unique film-like quality. Colors replicate the 1970s feel, and choices smartly keep the viewer on edge. In one pivotal moment, violence is mainly captured off-camera, and this decision aptly sells the clumsy aspects of awkward hand-to-hand combat.
The thriller aspects of the story are fun, and the actors appear to relish their roles. Curtis-Hall and Curtin have loads of fun as an unnerving married couple. The choices up and down the credits feature many professionals associated with the indie filmmaking industry.
"18 1/2" should be watched by prospective filmmakers. Mirvish's use of locations, most of the film takes place at a sleepy hotel where guests rent cottages, is an authentic highlight. And by controlling the setting, Mirvish and his team capably sell the period with limited resources.
"18 1/2" is an unusual, topical film of interest to indie film fans and folks interested in an alternate view of a dark moment in American history.