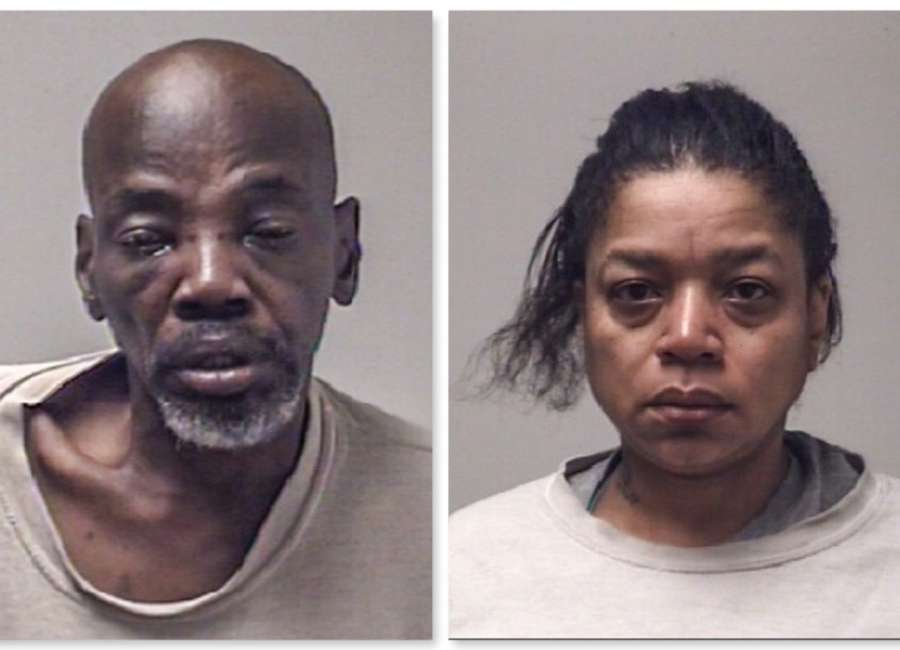 Some mid-afternoon shoplifting at the Newnan Walmart ended in a high-speed chase and two arrests.

Ardell Young, 67, and Regina Davis, 46, both from Decatur, Georgia, remain behind bars at the Coweta County Jail after their arrest.
Young was charged with theft by shoplifting, obstruction with injury to officer, fleeing or attempting to elude, reckless driving, speeding, failure to signal lane change, driving in the emergency lane, and hit and run.
Davis was charged with possession of cocaine, xanax, ecstasy and marijuana, drugs not kept in original container, theft by shoplifting and obstruction of officers.
When a Coweta County Sheriff's Office deputy arrived at the Walmart on May 20, both Young and Davis ignored his orders while he attempted to detain them, according to the arrest report.
Young reportedly got into his vehicle and the deputy "closed his right hand into the offender vehicle's driver's side door," and injured his hand.
In the report, the deputy said both Young and Davis selected merchandise inside the store and exited the Walmart together with the stolen items.
According to the report, the deputy requested additional assistance, and officers from the Newnan Police Department arrived at the Walmart, as Young and Davis were fleeing in their car.
As they fled, the pair reportedly struck a parked vehicle and fled without stopping.
The vehicle was driving off the roadway and onto the public sidewalk to avoid traffic as it drove toward the Interstate 85 North ramp. Officers attempted a traffic stop, but Young and Davis continued on the interstate at speeds of approximately 120 mph.
According to the arrest report, Georgia State Patrol troopers joined in the chase and performed a PIT maneuver on the fleeing vehicle.
The vehicle lost control, struck the interstate guardrail and came to a stop.
During the arrest, Davis reportedly said she helped Young load the stolen merchandise into the vehicle, but she did not know the merchandise was stolen and denied having knowledge of the illegal drugs found inside the vehicle.
Officers searched the vehicle and found an EverStart jump starter and a BlackMax pressure washer. The arrest report stated the pair also had a 50-inch TCL TV, but they were unable to load it into the car.
Young and Davis were treated for injuries before being taken to the Coweta County Jail.
According to the arrest report, when Davis was brought to the jail, she informed officers that she had "meth" concealed inside her underwear. Detention officers reportedly retrieved the "meth," which was later identified as cocaine.