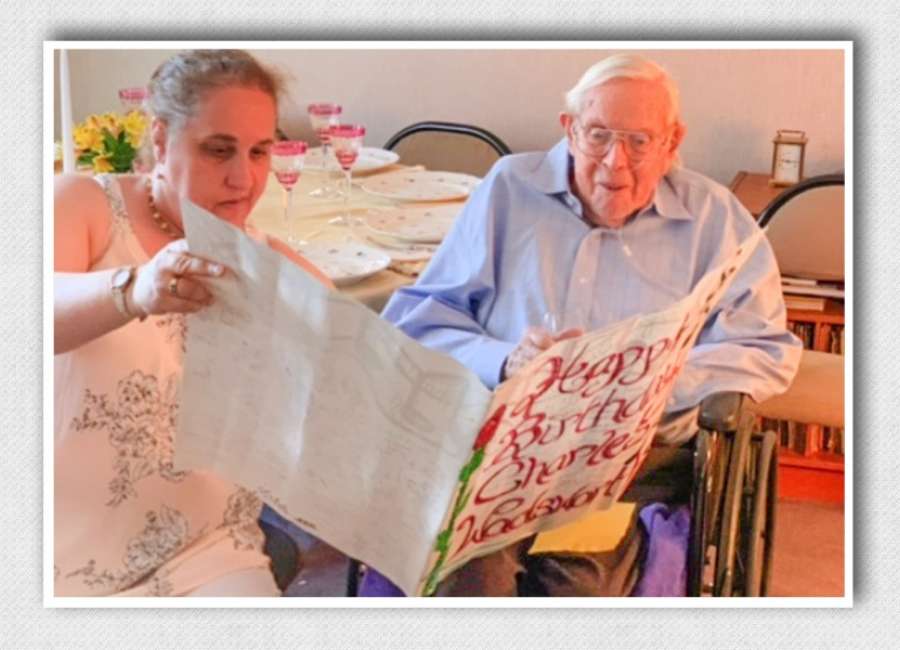 Charles Wadsworth and his daughter Rebecca read the sentiments from a special birthday card, signed by patrons and attendees during the May 6 Wadsworth Chamber Music Concert.
The special card wishes Charles a happy 93rd birthday.
The card was created by Bette Hickman who serves on the Newnan Cultural Arts commission which presents this annual event.
The Wadsworth Auditorium is named in his honor.