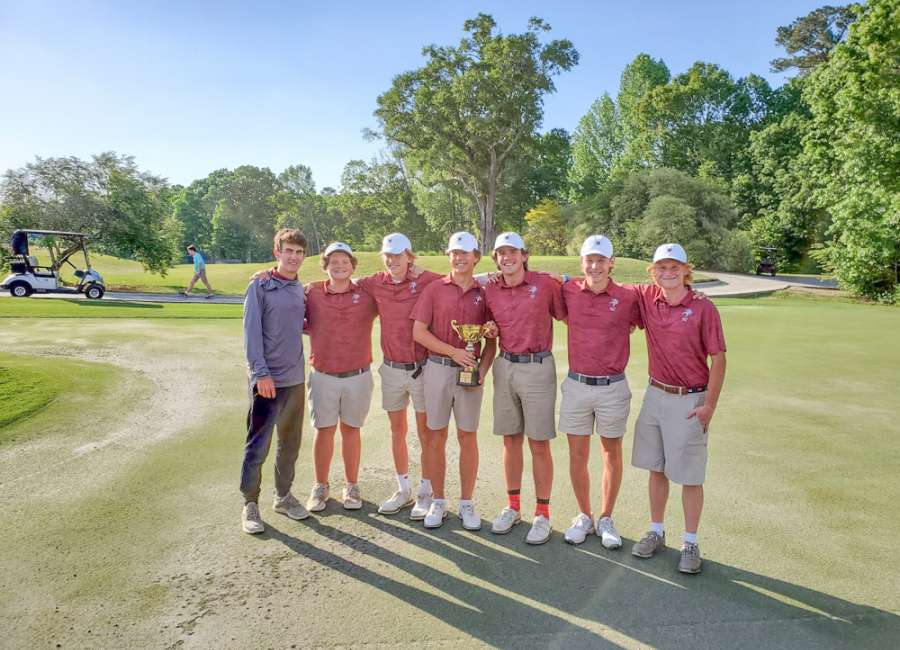 It has been a successful season for the Northgate Vikings men's golf team.
They were undefeated in the regular season and won the Area 2 Championship with a team-record score. All eyes are focused on the state championship on May 16 and 17 at Okefenokee Country Club in Blackshear, Georgia.
In addition to the regular season, the Vikings also claimed titles at the LaGrange Classic, the LaGrange Shootout, the Cougar Classic, and the Coweta Cup.
The team consists of:
Will Coffman, a sophomore, who is in the #1 and was All-State honorable mention as a freshman last year
Landon Noble, a freshman, shot a low score of 69 at the area tournament
Jackson Cavanaugh, a sophomore, who made the All-Tournament Team at the Lagrange Shootout
WIll Buckhotlz, a junior - a three-year starter on the varsity golf team and anchors the number 4 spot on the team

Senior Tyler Coffman, a four-year starter and the senior class president
Senior Kevin Bauma, a three-year start on the varsity and playing his best golf of the year
Alternates Price Burdette and Conrad Dearing
"This group of guys deserve all their success this season," said Head Coach Kelsey Dalrymple. "They are an extremely close group that spend time together on and off the golf course. They are extremely supportive of one another, and I think that is what has played a significant role in their success this year. They all have a desire to do their best, but they have an even bigger desire to not let their teammates down. The best thing about this group is their character, which is a testament to their parents. They are a great group of kids."
The team also wanted to acknowledge Eddy Young from Canongate Golf Club and Brandon Lovelady for their contributions.
"Our main goal at the state tournament is to do our best and only worry about what we can control," Dalrymple said. "If we do that, no matter the outcome, I will be happy."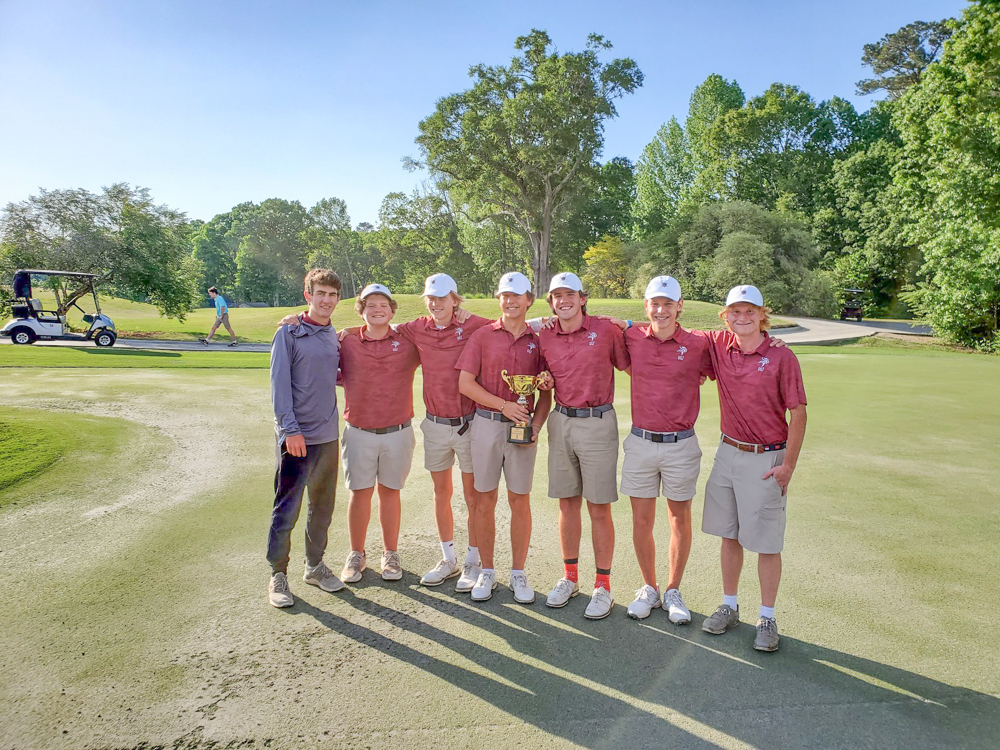 The Northgate Golf team will be competing for the state championship on May 16 and 17 at the Okefenokee Country Club in Blackshear, Georgia.