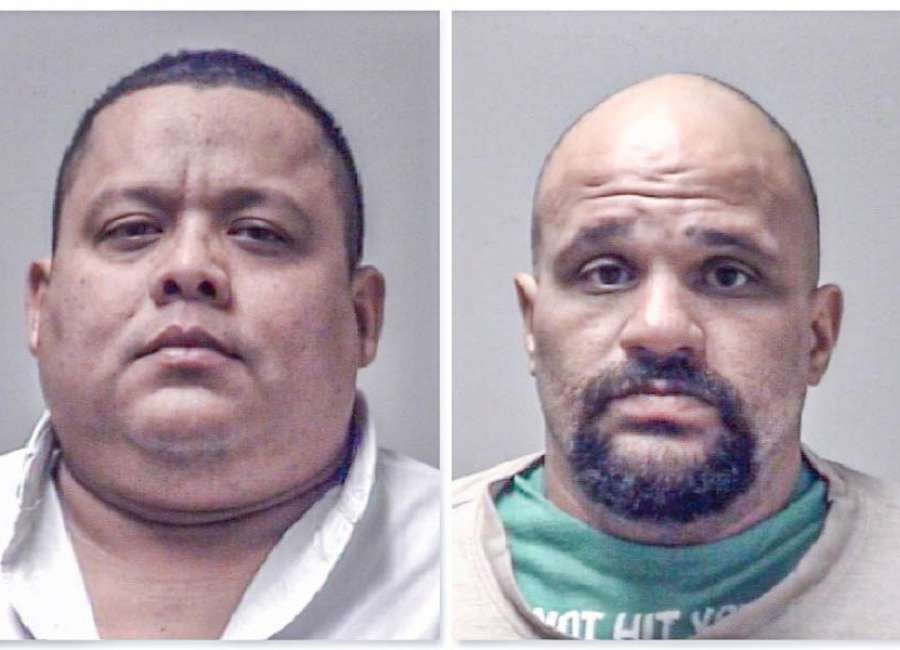 A man who tried to help police capture a suspected hit-and-run driver also found himself in the back of a police car.

The incident occurred in the early hours of Sunday morning when police were called to the area of Cougar Way and Sewell road after a private property accident where the driver fled.
The victim in the accident, identified as Kornicki Hendrix, followed the driver to the area where he found the suspected hit-and-run driver's Ford F-250 sitting on top of the curb spinning tires in an attempt to flee the scene after he ran over a metal gate and chain link fence near the soccer fields at Newnan High School, according to the police report.
The driver of the truck, identified as Golmer DeJesus Navarez-Meza, reportedly told police he'd had six beers to drink that evening.
Police said Navarez-Meza returned a breathalyzer with a blood alcohol content of .192 and found an open beer inside his truck, according to the police report.
Navarez-Meza, 39, was charged with criminal damage to property, open container, DUI and duty upon striking fixture, according to jail documents.
After placing Navarez-Meza into the police car, it was determined that Hendrix had two outstanding warrants with the Coweta County Sheriff's Office and was placed into the custody of another Newnan police officer.
Hendrix, 40, was charged with narcotics possession, going inside guard line with weapon/liquor/drugs and fraud, according to jail documents.