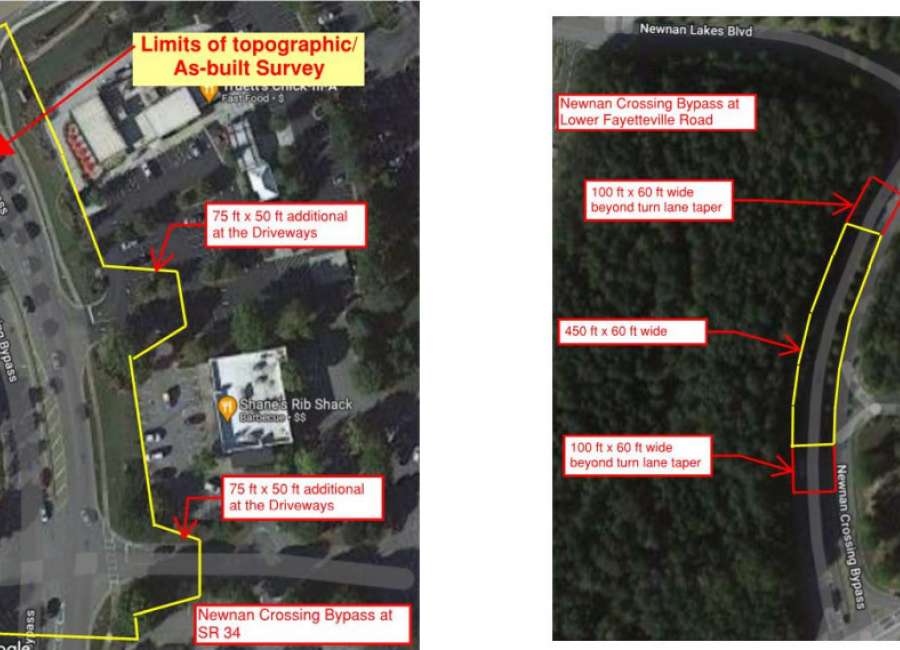 The Newnan City Council unanimously approved two proposals for professional engineering services for expansions of turn lanes on the Newnan Crossing Bypass.
The council approved services to possibly expand the northbound right-turn lane from Newnan Crossing Bypass onto Bullsboro Drive, and extend a southbound left-turn lane from the Newnan Crossing Bypass onto Lower Fayetteville Road.
Both projects will be paid for with local funding, using SPLOST 2019 funds. The Newnan Crossing Bypass/Bullsboro extension will cost $92,285, while the Newnan Crossing/Lower Fayetteville extension will cost $45,968.
The Bullsboro extension is set to cost more largely due to right of way acquisition.
"There is going to be some right-of-way acquisition at these locations, and there is some conflicting issues with the exit at Burger King, so this is going to help alleviate some of that with the left-hand turn," said Sam Henriques with the city of Newnan. "This is only providing additional capacity for the right-turn lane along the Chick-Fil-A and the Shane's properties."
"I have specifically asked the question what do you anticipate the right-of-way impacts being?" said Newnan City Manager Cleatus Phillips. "We've had that discussion in this exact location several times in front of this body. And what we're talking about with lane and capacity, we don't anticipate them being major right-of-way acquisitions or major impacts. We don't anticipate business loss or things of that particular nature here."
"The traffic coming out of the two driveways on the right, the Shane's, the Chick-Fil-A, if anyone's tried driving it, traffic going in and out of it really jiggers that up," said Councilman Dustin Koritko. "It's an absolute mess."
Koritko asked if the expansion was meant to solve some of that congestion, and Henriques said that was the case.
According to city documents, bids for construction are set to be opened at the end of March 2023. Right of way acquisition will run for six months ending that month.
The second extension came with far less discussion than the first, except with Mayor Keith Brady stating that everyone was familiar with that "particular bottleneck," and was also approved unanimously.
There will be no right of way acquisition for the Lower Fayetteville Road turn lane, as all work will be done in city-owned right of way. According to city documents, bids for construction are set to be opened in September.