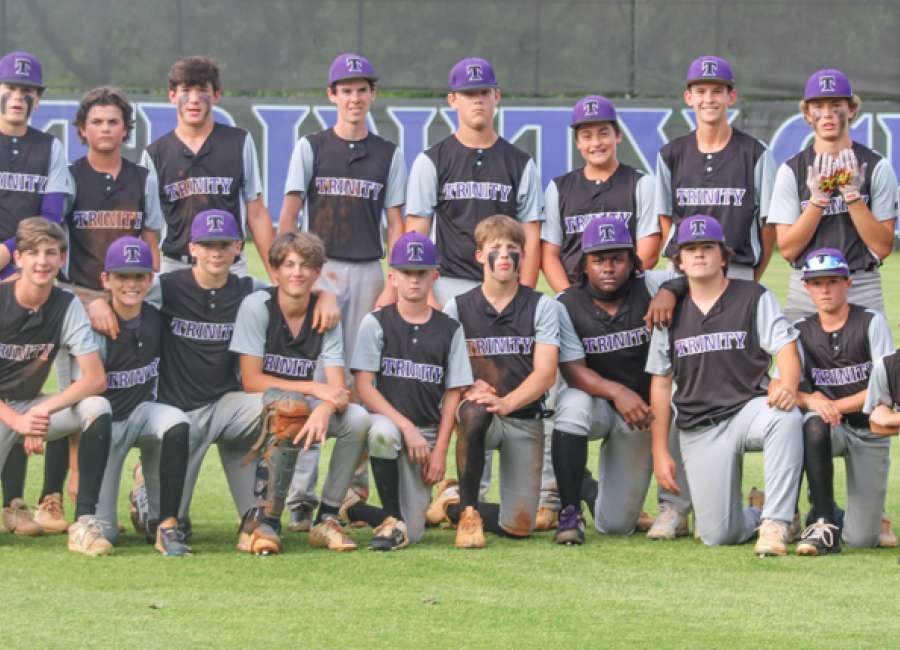 The Trinity Christian Middle School baseball team swept through the Georgia Association of Private & Parochial Schools (GAPPS) playoffs to claim the 2022 league championship.

They defeated Harvester Christian and Heritage to get to the championship game, where they defeated Pinecrest Academy 14-1 to claim the title.
Trinity Christian pitchers Brady Rainwater and Thomas Strickland combined to no-hit Pinecrest Academy, and the offense did the heavy lifting in the fifth and sixth innings for the victory.
Bakari Hamilton started the offensive onslaught with a triple in the fifth inning that opened the floodgates.
The Lions finished the season 8-4 and were also champions of GAPPS Region 3 of District 1.
Photo by Rob Grubbs