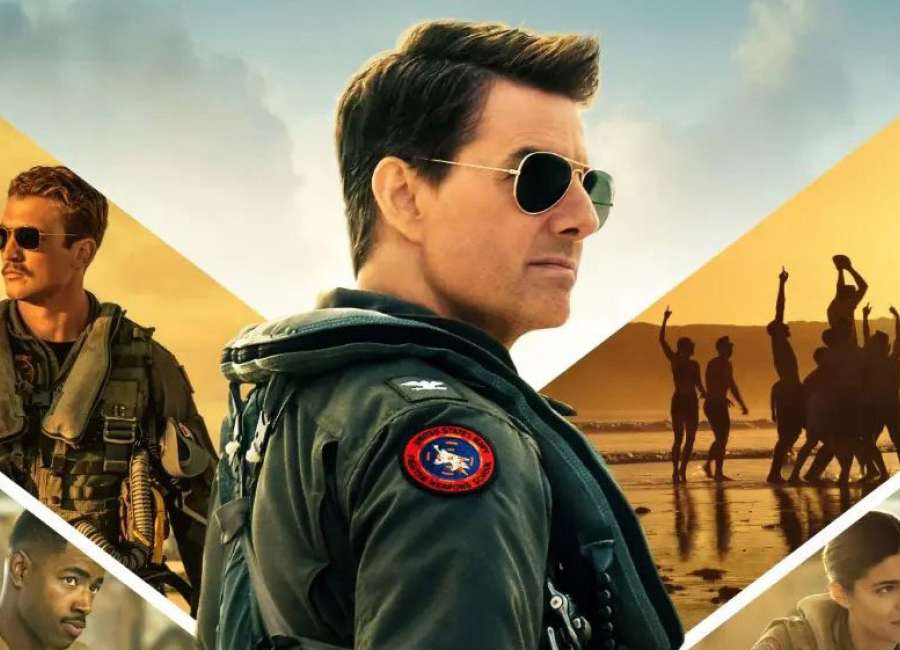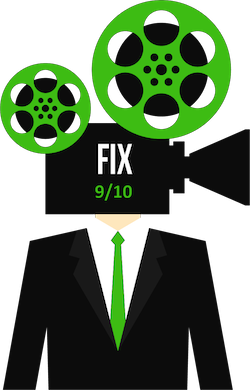 Review By: Jonathan W. Hickman
Director: Joseph Kosinski ("Tron Legacy," "Oblivion," "Only the Brave")
Cast: Tom Cruise, Jennifer Connelly, Miles Teller, Val Kilmer, Monica Barbaro, Glen Powell, Lewis Pullman, Jon Hamm, and Ed Harris
Running Time: 2 hours 11 minutes
Available in wide theatrical release
"Top Gun: Maverick" is great! Without wallowing in nostalgia, director Joseph Kosinski resurrects a 1980s-era relic, making the thirty-plus-year-old property relevant with thrilling aerobatic action and engaging drama. And Tom Cruise is terrific.
Nearing the end of his Navy career, Top Gun pilot Pete 'Maverick' Mitchell (Cruise) remains devoted to his need for speed. In the film's exciting opening segment, Maverick reminds us of his unparalleled abilities in the cockpit. We meet the middle-aged flyer as he heads up an experimental program focused on a new airplane, a ship with an uncanny similarity to the now decommissioned SR-71 Blackbird.
While this sequence is excellent, it's more than a little ridiculous. The speedy plane Maverick flies in this film does bear the Skunk Works logo, which will likely amuse aviation fans. But the speed he hits is pure fantasy. If you're interested, the fastest jet aircraft ever was the Blackbird, which officially reached Mach 3.3.
Of course, after breaking a speed record and angering the top brass, Maverick is given a promotion—kind of. He's sent to the Navy Fighter Weapons School, where he is to serve as an instructor. Of course, this is the place known as TOPGUN. But Maverick doesn't fancy himself a teacher; he'd much rather be in the air piloting missions.
Reluctantly following his orders, Maverick immediately runs afoul of the base commander Beau 'Cyclone' Simpson (Hamm), who delivers the perfunctory chewing out. And before this encounter, Maverick was raked over the coals by a real admiral (a fit and trim but suitably grizzled Ed Harris). Even at his relatively advanced age, Maverick still can't play by the rules.
Seeking the solace of a beer at a local bar, he reunites with an old love interest named Penny Benjamin (Connelly). She owns the establishment and embarrasses Maverick by insisting that he follow her instructions in her place. Noticing the TOPGUN pilots who arrive at the watering hole, one strident flyer named Bradley 'Rooster' Bradshaw (Teller) saunters in, reminding Maverick of his troubled past.
It's not a spoiler to reveal that Rooster is the son of Goose, Maverick's former radar intercept officer (RIO). And fans of the first film will remember the tragic accident that resulted in Goose's demise.
Rooster holds Maverick responsible for his father's death, and Maverick doesn't entirely disagree with that assessment. Of course, this is the central emotional conflict in the film. Will Rooster forgive Maverick? But, more importantly, will Maverick forgive himself?
What could have been a melodramatic soap opera turns into a compelling thriller. The dramatic pathos is credible as Maverick and Rooster butt heads while training to pull off an impossible top-secret mission. And the emotional link to the first film extends to a touching reunion with Tom 'Iceman' Kazansky (Kilmer).
How the "Maverick" screenwriting team manages to balance all the potentially forced relationships is a remarkable feat of creative writing ingenuity. But somehow, it all hangs together by following a similar structure to the original film. And as the action kicked in, the audience surrounding me responded audibly with claps and even a few gasps.
Credit goes to Oscar-winning cinematographer Claudio Miranda (see "Life of Pi") for putting viewers into the pilot's seat. The innovative camera work is top-notch. And while there is a measure of visual effects on display in this movie, everything that transpires feels like it has substantial weight. One wide-angle shot of planes involved in a dogfight of sorts blew me away.
And then there's Tom Cruise. Seventeen years after becoming a national punch line for jumping on Oprah Winfrey's couch, Cruise has effectively rebuilt his career. Sure, he's been making solid movies over the years, including the "Mission: Impossible" franchise, but "Top Gun: Maverick" was an undeniable risk. Failure for Cruise was not an option.
Few sequels in history match, let alone exceed the quality and financial return of the film that inspired it. But "Maverick" is appreciably better than "Top Gun" on many levels. Before you denounce me as a heretic, revisit "Top Gun (1986)" and then see "Maverick." I watched them both and can attest that the 1986 movie holds up very well. "Maverick," on the other hand, is a superior film with gripping action and a redemption story that ironically mirrors the journey of the movie star at the top of the marquee.
Cruise does many things well in this movie. First, he looks the part and generates convincing chemistry with the consistently superb Connelly. But second, his character's strained bond with Rooster will move some viewers to tears. These two men grapple with their feelings of regret and loss while also retaining what top pilots refer to as "the right stuff."
Ultimately, Miles Teller and Tom Cruise make a good team. It's a kind of father/son bromance sure to be revisited in another outing. And sign me up for that movie because the need for speed hasn't slowed down one bit.