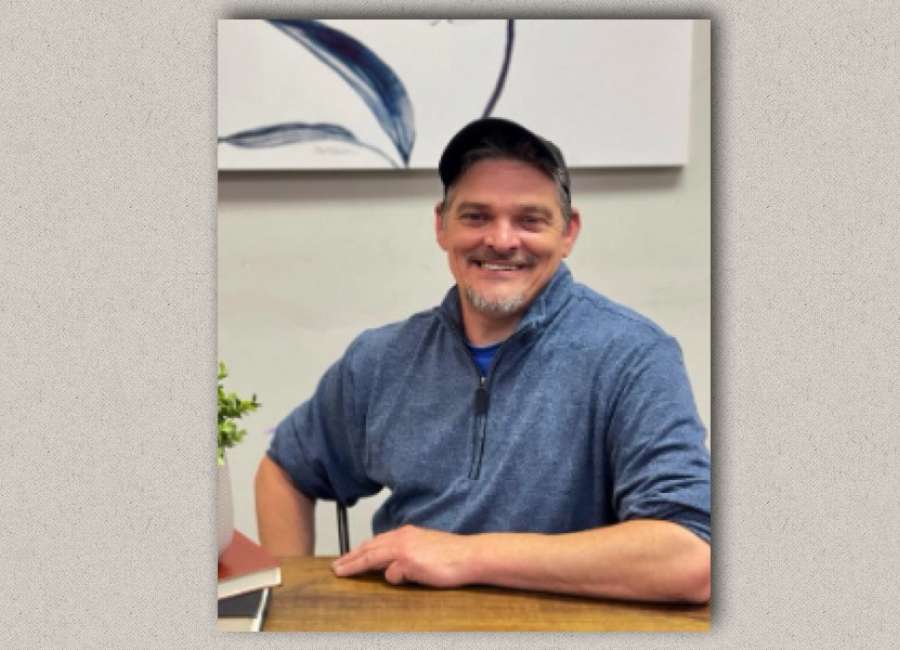 (Author's Note: In the very near future, Coweta F.O.R.C.E. – Friends Of Recovery for Community Empowerment – will be relocating from its current residence on East Washington Street to its new location at 36 Salbide Ave. To commemorate the occasion, for the next three weeks I will present the profiles of four people whose lives are a living testament to the impact the recovery center has had on our community.
***
Wayne Jones' parents were both alcoholics. They divorced by the time Wayne was 3 years old.
Eleven years later, Wayne started using marijuana – just because he was curious.
Shortly after that, Wayne's father gave him a shot of whiskey. Wayne asked for another because he wanted to find out what it was like being drunk, just like dad. Only his father refused to give him another, and his curiosity had to wait.
Only it didn't have to wait for long, because soon Wayne came across a bottle of wine. He didn't let a drop go to waste.
And he was only 14 years old.
***
Wayne Jones never wanted his parents to divorce. And he certainly never wanted to struggle with addiction.
But sometimes, to borrow a phrase from the Rolling Stones, you can't always get what you want. Sometimes you just have to accept what life throws your way. Then, you have to just roll with the punches.
As a teenager, Wayne struggled with addiction. He quit school at 16 and started working at the cotton mill.
If his mother didn't have any money for him, which she often did, he supported his addiction by huffing gasoline. Soon, he was introduced to crack cocaine.
When Wayne couldn't afford drugs, he learned from the "right people" – who, looking back on them now, were actually the wrong people – which mushrooms would get him high. Wayne sniffed spray paint until, he says, "they removed the ingredient that got me high."
At the age of 19, Wayne became involved in church and had a steady girlfriend. He stayed clean for nine months, only to relapse into addiction. He was institutionalized a total of 16 times to address his drug abuse and various mental issues. Throughout his 27 years of addiction, it's almost miraculous that he was able to avoid jail: to this day, the only blemish on his record is a citation for running a stop sign.
After 27 years of addiction – and just a couple of years after his mother passed away – Wayne was living with friends when, on Christmas morning, he came to a sobering realization: "Christmas had no meaning: I wasn't with my family, I didn't receive a present or have anyone to give a present to."
Wayne knew something had to change.
He volunteered at a senior center, where he was blessed with a revelation about what his life could be like. It wasn't sleeping on the floor of a trailer, going days without food, and being walked on at night by cockroaches that he knew all too well. There had to be something more; something just for him, and he was determined to find it.
Now 41, he stayed clean for four years, had a sponsor, was working the 12 Step Program and had a new girlfriend – who regrettably welcomed Wayne into her world of alcohol and drugs. Wayne had the sense to break up the relationship, but not before the damage was done: he was using again.
Soon, Wayne was living with some friends in Luthersville. Only they weren't really friends, because friends don't ask you to drive for a drug ring. Fearful of what might happen, he called Hank Arnold, the Executive Director of Coweta F.O.R.C.E. because he "knew what he was doing." More importantly, he called because he knew Hank could help.
On Memorial Day in 2021, Wayne walked the 14 miles from Luthersville to Newnan, and the very next day attended a meeting at F.O.R.C.E. for people in recovery.
Less than two weeks later, on June 5, he made the same walk a second time – only this time at night to avoid the heat of the day, but more importantly so he wouldn't be seen by anyone involved in the drug ring. He arrived in Newnan at 3:30 in the morning, where he found a care package from Hank waiting for him. It was at that moment that Wayne says he "felt the love."
For a while, Wayne slept outside the F.O.R.C.E. building, got his meals from a neighboring church and Bridging the Gap, a local food bank and showered at a nearby gym.
In short, he survived. He now claims June 6, 2021, as his "clean date" – his first day without using drugs or alcohol.
Wayne now attends recovery meetings regularly, as both a participant and occasionally as a leader. The support and encouragement he has received has been invaluable in his recovery, and has given him a clear vision of the revelation he had while volunteering at the senior center. Today, he is living in his own room in a house with six bedrooms and two bathrooms recently donated to F.O.R.C.E. The house is called "Wayne Manor" for two reasons: (1) Wayne was the first occupant and (2) Wayne is a die-hard Batman (aka Bruce Wayne) fan.
Wayne aspires to join the staff of Coweta F.O.R.C.E. after he has completed two years of recovery. For now, Wayne says he "feels like Job, because he lost everything and got it back 10 times over." He hopes to one day fulfill a lifelong dream of producing his very own comic, based on characters he has created from the vivid imagination he's had since childhood.
Today Wayne, 48, is in a good place. He is grateful to the open doors – and open arms – of the people at F.O.R.C.E. He refers to Hank Arnold as his hero, and Hank feels the same way about Wayne. He has cultivated a close bond with a woman who provides him with encouragement and support.
Best of all, Wayne's life is now full of hope and promise. "I'm recovered mentally, physically and spiritually."
It's been a long, long road to recovery for Wayne Jones. But now, he is – at long last – on the right path.
Wayne Jones
****
Scott Ludwig lives, runs, and writes in Senoia. His latest book, SOUTHERN COMFORT is his second collection of 101 columns. His first, SOUTHERN CHARM, and all of his other books can be found on his author page on Amazon. He can be reached at magicludwig1@gmail.com