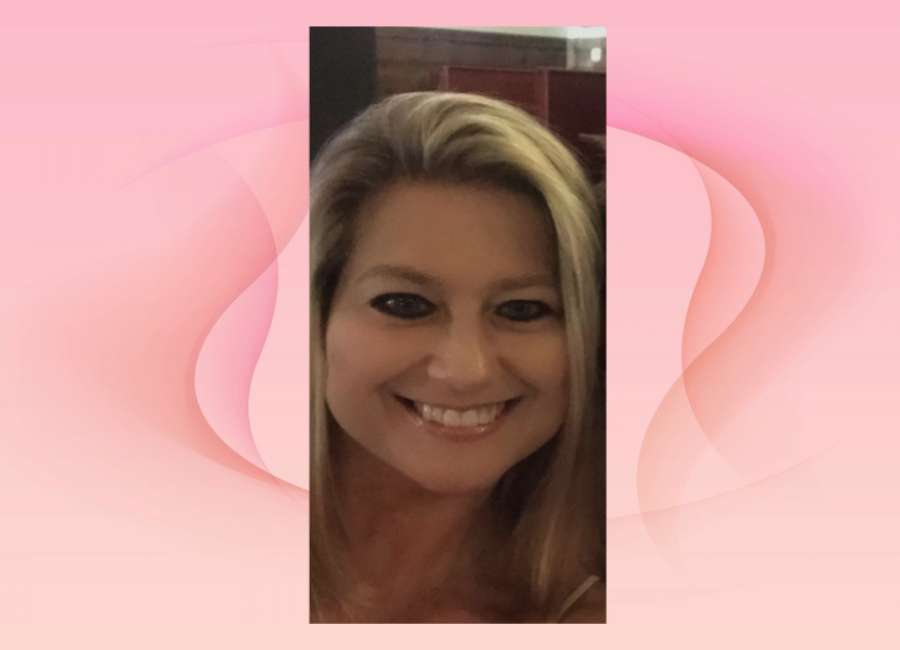 This is the second of a three-part series to commemorate Coweta F.O.R.C.E. as it moves into its new location at 36 Salbide Avenue.
***
JJ Myers had a normal childhood, the kind you read about and that every girl could appreciate. She got along with her family, had plenty of friends, and did well in school.
When JJ became an adult, she was employed as a business process analyst in the corporate world. She was married and had two children; first a boy, then a girl.
JJ appeared to be living the dream life you read about in books. That is, with the exception of that extra chapter in JJ's story where her addiction begins at the age of 15 and she becomes a functioning alcoholic by the time she is an adult.
***
By the time JJ Myers was 45, she had been arrested nine times, experienced six overdoses, attempted four suicides, and failed at two marriages – the second one of them 'toxic.'
Perhaps the worst thing of all, however, was that despite everything she had been through, she still couldn't admit to struggling with addiction.
JJ started drinking in high school, for social reasons more than anything else. By the time she was holding down a steady job, she drank alcohol seven days a week. The drinking didn't seem to affect her work performance, since being drunk was the norm rather than the exception. So, in 2014, she needed something more: hard drugs. It wasn't long after that she lost her job as an analyst. Then it went further downhill after that.
In 2016, JJ was introduced to the 12-step program. Although her drug and alcohol abuse had already cost her not only her job, but both of her children and her home as well - and despite losing her dignity and everyone around her - she still couldn't admit that she had a problem.
Two years later, JJ again found herself in jail – and this time no one knew where she was. And even if they did, JJ thought they probably wouldn't care anyways. She called her mother, and through her tears finally admitted to the truth.
After yet another relapse, she was behind bars for the ninth time when she came to the realization she was always putting the blame on others for what happened to her. She was utterly incapable of accepting personal responsibility. It was then she had a moment of clarity and knew she had to do something different.
It was during this time JJ tried yoga in a class taught by some of the women working with Coweta F.O.R.C.E. When she was released from jail, she started making connections with people who weren't using and developing relationships with people whom weren't using. She was learning how to live her life in a fresh, new, and invigorating way.
JJ found a sponsor, became more and more involved in F.O.R.C.E. events, and started working the 12-Step Program. She did whatever she felt was necessary to put her life in order and make things right again.
And now, her efforts appear to have paid off. JJ has her children back, formed an amicable relationship with the children's father, and re-established a bond with her mother – as well as her other family members - that was absent for much too long.
JJ recently left a position as a case manager with the Georgia Addiction Treatment Center in Peachtree City to join the F.O.R.C.E. recovery staff in April 2022 as a peer counselor. She is involved in a healthy relationship with a man who is also in recovery, and has budding relationships with both of her children as well as her mother.
JJ admits everything she has today she attained through her involvement with people in recovery. She is proud of her clean date: October 6, 2019 - her first day without drugs or alcohol.
Today, JJ has a message for people struggling with addiction:
'Recovery is possible. Addictions doesn't have to be a life sentence.
Addiction doesn't discriminate. Recovery doesn't discriminate, either.
Remember: the opposite of addiction is connection.'
She goes on to say she is 'beyond grateful for my recovery, it has given me a freedom I never knew existed, and an awareness about myself I didn't think was possible.'
It's been a long, long road to recovery for JJ Myers. But now, she is – at long last - on the right path.
JJ Myers
***
Scott Ludwig lives, runs, and writes in Senoia. His latest book, SOUTHERN COMFORT is his second collection of 101 columns. His first, SOUTHERN CHARM, and all of his other books can be found on his author page on Amazon. He can be reached at magicludwig1@gmail.com