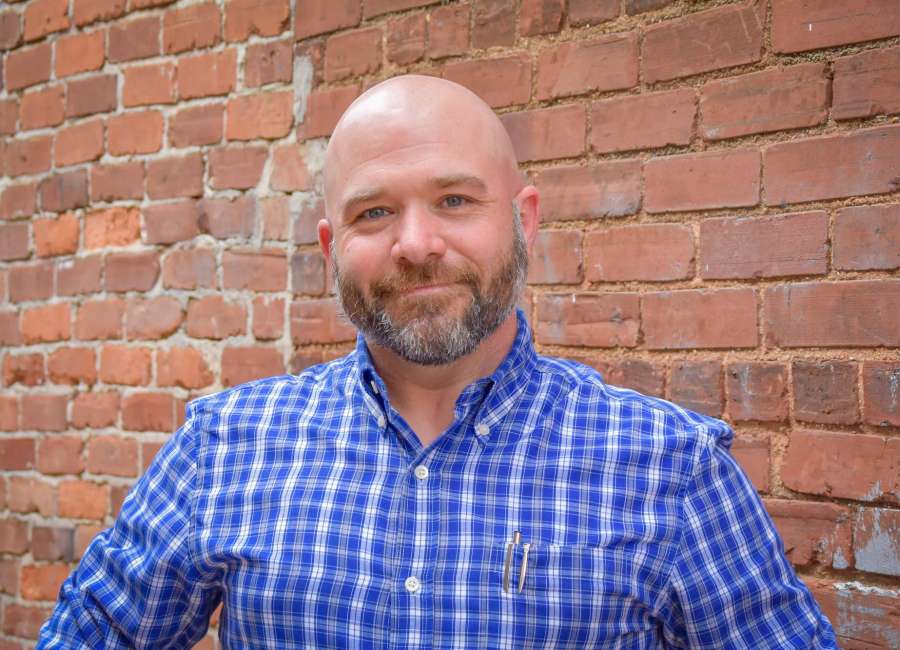 In my late 30s, I began looking into habits that would benefit me in my attempt to "age gracefully."

So in my quest to gather no moss, I became a regular attendee of both church and my local gym.
I grew up in a church and played team sports, so it wasn't too broad a stretch for me. But as I got older, found myself pursuing these things alone.
So getting back into doing this kind of stuff among strangers required me to get outside my comfort zone.
Walking into a brand new church and Sunday School class at 38 wasn't easy, but I soon found myself surrounded by a group of like-minded folks who represented what I was looking for in a church home.
Meanwhile, the gym became my happy place during the week, where I could walk in grumpy and leave with a smile on my face and a pile of sweaty clothes in my gym bag.
Like the rest of the world, I was quite happy with my routine until the barriers came down in 2020 and we began our long, drawn out hunker.
However, I didn't use this time to slack off but made the pivot to going online to get my spiritual and physical fix.
With the help of a Peloton bike and online Sunday school, my "plan B" kept me in pretty good shape.
Eventually, my gym was no longer declared a COVID-19 hotspot. But at that point, I didn't see a pressing need to exercise indoors since I spent ample time mountain biking and walking my dog.
Spiritually, I found myself reading various books on my faith more than I ever had, so surely skipping a few weeks of Sunday school wouldn't make an impact. I felt spiritually connected, even if I was doing it alone.
But I recently realized my "plan B" had turned into my "plan A." So when I learned my favorite Sunday school substitute teacher was scheduled to teach our class, I knew there was no way I could miss it.
It was time to get back on track.
Last week, I returned to my Sunday school class where I was treated to Mr. Holland's opus, who delivered a 32-minute lesson of genuine, heartfelt wisdom that spoke directly to my heart.
It was everything I had hoped it would be.
As I sat there with a grin on my face and coffee in my hand, it didn't take long to realize that nothing compares to this experience. If someone asked me why I love Central Baptist Church, this would be Exhibit A.
But it's funny how his same message, perhaps written or delivered on a podcast, might not resonate as fully as it did sitting among friends.
His class did what it was supposed to do, and I left church reaffirmed that no matter what changes lie ahead, I still live in a community with people who reflect my core values and beliefs.
Two days later, I packed up my bag and returned to the gym where I immediately ran into an old friend and one of the best souls I know. We chatted about our lives, what's changed and our hopes for the future.
After breaking a good sweat, I left an hour later, feeling just as good as I'd hoped.
It later dawned on me that doing our physical and spiritual work alone, we're not getting the full benefit.
Did you ever notice that working out with a buddy pushes you further? Maybe it's a competitive thing, or maybe you motivate each other.
Or it could be that same phenomenon that happens when you watch something funny with a friend. Ever notice you don't laugh as hard watching the same thing by yourself?
As we age, our need for fellowship and connection means more than ever. True friendships are dear, and a strengthened social network lifts everyone up.
Many folks, including myself, often feel God's presence outdoors, alone, rather than sitting inside a church.
But if we're fortunate, a good church is where we see God's handiwork manifested through our friends and their actions, which keep pushing us forward.
While God is the subject, people are the practice. And practice makes us … well, better than we were.
***
Clay Neely is co-publisher and managing editor of The Newnan Times-Herald. He can be reached at clay@newnan.com