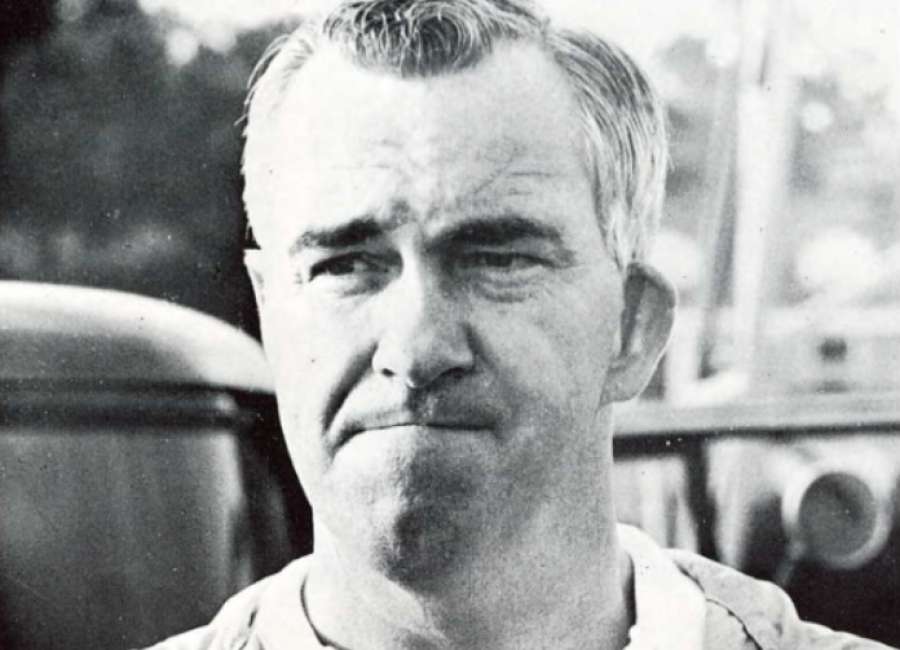 By Richard Proctor

To continue in the decade of the 60s I would be remiss if we did not take a look at the Florida Gators.
The 1960s Florida Gators would provide two very important things to college football and the sporting world as well
From 1960 to 1969 Coach Ray Graves took the Gators to five bowl games where they won four. He also compiled a record of 70-31-4.
It was his 1966 season that showcased a player who would go on to win the Heisman Trophy and would later come back to Florida and wreak havoc with the SEC as well as College Football.
Stephen Orr Spurrier was born on April 20th, 1945, in Miami but grew up in Tennessee. He attended Science Hill High school in Johnson City and played football, baseball, and basketball. Spurrier was a star at all three sports but preferred football.
In his junior year, he became the starting quarterback, and the coach changed the offense to utilize Spurrier's passing capability and even started allowing his young quarterback to start calling plays. After his senior year, he was named All American and the colleges came calling.
Just about every SEC school and both Army and Navy wanted Spurrier, but a late entry, the University of Florida. closed the deal. Coach Ray Graves wanted to open up his offense to more passing and Spurrier, being a throwing quarterback, liked the idea. Steve Spurrier was off to be a Gator.
By his sophomore year, he was the co-starter and took over for the 1965 and 1966 seasons. He led the Gators to a 16-6 record with a 1966 Orange Bowl win over Georgia Tech 27-12.
In his senior year, he was known for engineering great comebacks and during a 1966 game against Auburn, after leading the team down the field on a two-minute drill, he waved off Florida's regular kicker and kicked a forty-yard field goal, giving the Gators a 30–27 win.
Plays like this won him the Heisman Trophy that year.
Steve would go on to play football in the NFL but would come back to make his mark in coaching. After assistant jobs at Florida, Georgia Tech, and Duke, he would be a head coach in the USFL for the Tampa Bay Bandits. After that league went under, he accepted the head coaching job at Duke and in 1989 won the ACC.
In 1990 home came calling and he was named the head coach at the University of Florida. Between 1990 and 2001 he would win six SEC championships and the National Championship in 1996.
His style of the "Fun and Gun," offense played havoc and changed the course of football for many teams. He would go on and coach in the NFL again and then finish out his coaching career at South Carolina.
But talking about the Florida Gators in the decade of the 60s would not be complete without talking about what they brought to sports and frankly the world. Playing in Florida in the fall is a hot and humid task and after the first half, hydration is key to second-half performance.
In 1965 Coach Graves asked the school's college of medicine to come up with a formula to help replace lost electrolytes. The early version consisted of a mixture of water, sodium, sugar, potassium, phosphate, and lemon juice. It was tested on ten players and the tests were reported as successful.
After the Florida 1967 Sugar Bowl win over Georgia Tech coach Dodd was asked why they didn't win. Coach Dodd replied, "We didn't have Gatorade. That made the difference."
Today Gatorade is widely used to help athletes replenish fluids and electrolytes and serves as the liquid of choice when dousing head coaches after memorial wins. Next time you have a Gatorade thank Coach Ray Graves and the Florida Gators.
Richard Proctor, born in Newnan, recently moved back from Denver, Colorado, and is an avid college football fan as well as a published author. He is the son of Dr. Ernest Proctor PAPP Clinic.