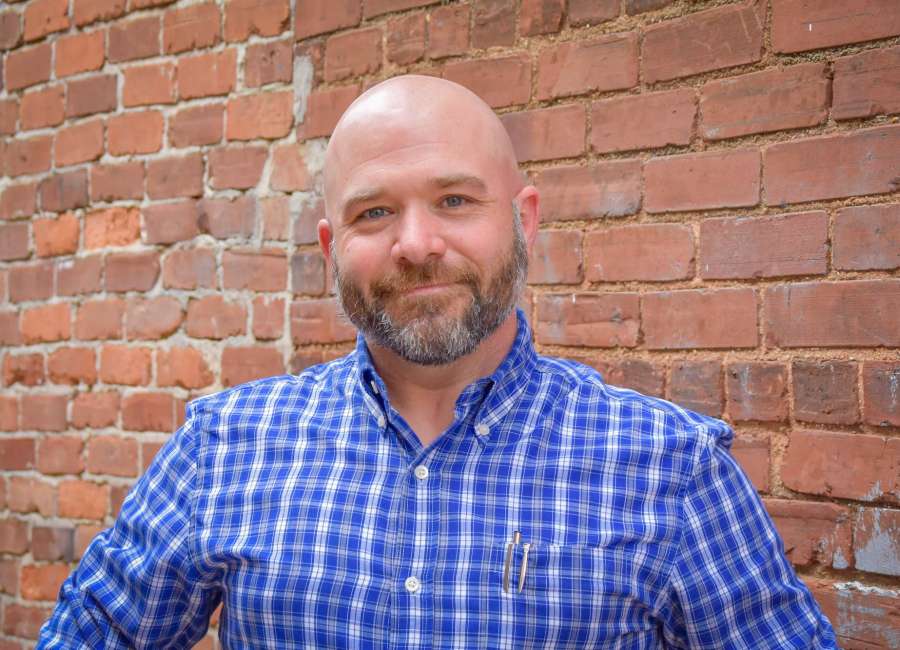 I recently turned 45.
Personally, I didn't feel much different when I woke up that day, but it did give me a little perspective.
When I think about what's most important or valuable to me these days, "time" probably ranks really high.
And lately, worrying about how I'm perceived ranks pretty low. That seems to be the ever-evolving gift after entering your 40s.
I'm not wearing sweatpants in public yet, but now it's my son's turn to recoil in horror when I strike up a conversation with the cashier in the drive-thru window or ask a stranger a question.
When every day means something, you quickly learn what matters and what doesn't.
Around adolescence, folks spend a lot of time trying to figure out "who they are." Eventually, it might boil down to your career, your social circle and the pursuits you're passionate about.
That also coincides with "being cool," or at least your version of what that looks like.
But the sooner I realized that "who I am" doesn't matter nearly as much as "what I do," that really helped put things in perspective.
This year, my birthday fell on a Monday and the weekend before was a busy one with volunteer work with the bike events around town.
A combination of great weather and a busy weekend made the decision to take Monday off work an easy one.
My wife was kind enough to give me the gift of time – a whole day to myself.
Grabbing a pillow, I headed to my hammock with my dog by my side and enjoyed the view from under a canopy of trees.
There, I pontificated on the mysteries of life and growing older. With a 90-pound dog lying on the ground beside me, I wondered if I'd be one of those guys who would end up liking tiny dogs once I reached a certain age.
Because when you look back on the things you swore you'd never do, it's pretty easy to keep an open mind about what comes next. That is, if you're lucky enough to make it to your next birthday.
A few months ago, I saw a possibility for a weekend in Asheville at the end of April.
I called my mom and begged her to watch the kids for the weekend while my wife and I escaped to the mountains.
She agreed, and as soon as work was wrapped up, we shoved some clothes, deodorant and toothbrushes into a backpack and hit the road.
We're definitely mountain people, and the drive to Asheville is a beautiful one. We keep hoping to wake up one morning with mountains surrounding Newnan, but that hasn't happened yet.
Upon arriving in Asheville, the next 48 hours were a blissful mixture of great food, live music and hanging out with some Newnan friends doing the same thing.
I'm not getting old, per se. I'm just getting more "particular" about what constitutes a good time.
Having a band begin at 6:30 p.m. and wrapped up by 10 p.m. was a dream come true.
The band, Joe Russo's Almost Dead, are masters of recreating the music of The Grateful Dead with fresh energy.
During the set, my wife and I apparently had the same epiphany. As teenagers, we definitely weren't into the Dead, but here we were, singing along to songs we never thought we knew so well.
But we're in a much different place now. We're no longer angst-ridden teenagers. We're happy and plan to stay that way for a while.
So maybe it was being cooped up for the last few years, but witnessing a band that could fully unleash their talents on the Dead's catalog in a live setting was good for the soul.
This year, my two favorite women celebrated their first Mother's Day without their own moms. There's not much I can do about that but let them know how much they mean to me.
When I think about good times both past and present, they're always in the mix somehow because no matter how much I set out to achieve, none of it gets done without them.
Those are the things that still matter, and always will.
And unconditionally loving those who give so much of themselves will never go out of style.
Clay Neely is co-publisher and managing editor of The Newnan Times-Herald. He can be reached at clay@newnan.com