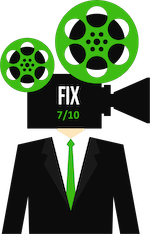 Review By: Jonathan W. Hickman
Series Details:
Creators: Matt and Ross Duffer
Cast: Millie Bobby Brown, Finn Wolfhard, Winona Ryder, David Harbour, Gaten Matarazzo, Caleb McLaughlin, Natalia Dyer, Charlie Heaton, Joe Keery, Noah Schnapp, Sadie Sink, Maya Hawke, Matthew Modine, Paul Reiser, and Brett Gelman
All episodes are now streaming on Netflix
Back after several years, the top-rated horror/action series "Stranger Things" delivers the first half of its fourth season this Memorial Day weekend. A perfect binge, viewers might want to do their homework before diving into this somewhat new story.
This latest season of Netflix's blockbuster series needs three deliberately paced episodes to reacquaint viewers with the "Stranger Things" universe. After all, the last season dropped way back on July 4, 2019. Therefore, it will take time for viewers to fully embrace and remember the events in Hawkins that brought the kid heroes to season 4.
Following season 3's "Battle of Starcourt," the team splits up with Eleven (Millie Bobby Brown), joining Joyce Byers (Winona Ryder) and her sons Jonathan (Charlie Heaton) and Will (Noah Schnapp) in California. Once there, Eleven has problems assimilating into everyday teenage life without her superpowers.
The high school trauma she experiences is akin to something from the pen of Stephen King (see "Carrie"). She's helped by the sensitive Will, who walks around on tenterhooks. These exaggerated sequences are where I feared the story would be derailed as the teenage melodrama was a bit over-the-top. Thankfully, the other story elements concerning troubles in Hawkins dominate this season.
And back in Hawkins, a new supernatural threat from the Upside Down world has emerged. This new terror is one of the most horrifying creations yet from show creators and writers Matt and Ross Duffer. And in keeping with their throwback to the 1980s approach, this season features some of the most gore-infused moments to date.
Horror fans will be joyous over clever casting choices. And the nature of the murders that perplex and terrorize the small town pay homage to similarly themed films of the 80s. This level of violence does mean that parents should be cautious when deciding whether to watch with their younger children. Of course, terrifying images are nothing new to the series, but the bloodletting is a little more pronounced in this installment.
The Duffers' more mature approach is consistent with the story arc of the characters, who audiences have followed since 2016. Viewers, too, have grown up with Eleven, Mike Wheeler, Dustin Henderson, Lucas Sinclair, and Max Mayfield. And while they are dealing with some distinctly adult situations, they still retain much of their newly minted teen sensibilities.
This relative immaturity makes the kids' reactions to impossible conditions and circumstances feel authentic while still a part of the more considerable supernatural experience. These young faces still manage to engage us (me as a parent) with their dangerous plight.
I especially appreciated the diversity of the cast and how little is mentioned about race or racism. In "Stranger Things," black and white children occupy the same space with little said about the color of their skin. It's a refreshing place to visit, even if you must contend with evil forces that might viciously take your life.
As spoiled in the trailers, Hawkins's sheriff and selfless protector, Jim Hopper (David Harbour), is still very much alive, having been assumed dead in a previous season. His return is gritty and sets the stage to expand "Stranger Things" to an entirely new location outside the United States. The Duffer brothers take advantage of nostalgic elements, including the Cold War conflict of the time.
"Stranger Things" season 4, part 1, gives us seven episodes that help to explain more about Eleven's origin and purpose. The episodes are nearly feature film in length, with episode 7 clocking in at 98 minutes. Look for the second part to drop on July 1, 2022, with what is likely two feature films that should help to pull together the somewhat disjointed narrative threads introduced in this season.