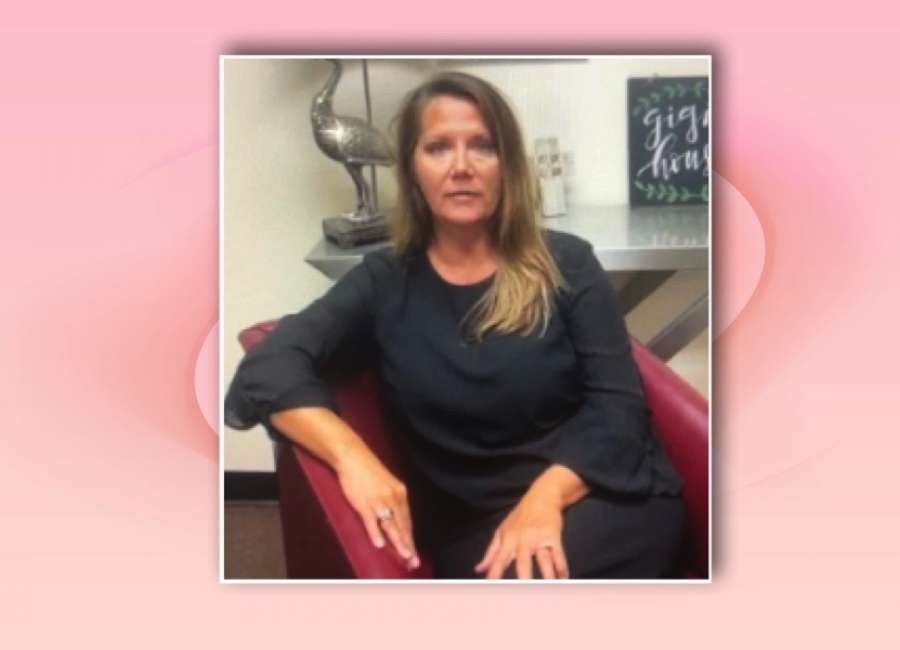 The following was written with Mother's Day in mind.
Every mother everywhere is someone's daughter.
In 2020, there were almost 17,000 victims of trafficking in the U.S. Almost two-thirds of them, mostly children, were specifically targeted and recruited for sex. Worldwide, over one million children are trafficked for the sex trade every year.
Sex trafficking is a very real problem in today's world; a problem most people would probably rather not talk about. However, it's one they need to talk about, because everyone's child is at risk.
There are numerous organizations and government agencies in our country currently engaged in the fight against sex trafficking, with the intention of bringing the parties responsible to justice.
There are also organizations invested in the recovery and rehabilitation of the victims. Gigi's House, located on eight acres somewhere in Clayton County, Georgia, is one of them.
***
In the state of Georgia alone:
The average age that a girl is sold for sex is 14.
One hundred girls are sold 10 to 12 times every day.
One in every four girls will be sexually exploited by the age of 18.
7,200 men pay for sex from a minor every month
***
Sabrina Crawford is the Founder and President of Gigi House, so named because that's what her six grandchildren call her. Several years ago while working with various non-profit organizations dealing with human trafficking, Sabrina prayed for guidance. She says it was "a God thing" when the Holy Spirit said she should open up a home of her own. So she went to work researching how to do just that, and in 2016, the foundation for Gigi's House was established. From the initial planning stages to seeing the light of day, the entire process took three years. Meanwhile, Sabrina continued to work her full-time job, as she does still to this day. (It's worth mentioning that her work at Gigi's House is entirely voluntary.) By the end of 2017, the first 10-bedroom house was constructed.
The mission of Gigi's House is to create a safe culture for girls between the ages of 13 and 19 who are victims of sex trafficking to come and heal at their own pace. A safe home in a faith-based, loving environment is provided, and includes individual and group-trauma informed therapy with a licensed therapist, home-schooling (a school will soon be added to the eight-acre campus, as well a second 10-bedroom house and plans for two more after that), mentoring, life skills, and daily activities designed to build self-confidence. Additionally, the girls receive instruction in practical and emotional life skills so they may function as healthy adults and build the futures they deserve.
Gigi's House welcomed its first resident in May of 2018. Today, almost four years later, 100 young women have passed through their door and graduated, "graduate" being the term used when the girls are deemed ready to "step down" from the program and be out on their own. That decision is made either by a judge or the Division of Family and Children Services case manager overseeing a particular resident.
Sabrina doesn't do it all alone, however. Gigi's House has a staff of 20 full-time employees, and the support of a 12-member board, all of whom are volunteers. The facility is staffed around the clock, with all the employees working 12-hour shifts. The majority of the residents are from Georgia, coming from all over the state. There have been several residents who have come from as far away as New York and Jamaica. Sabrina wants it known that Gigi's House reaches far beyond just the counties south of Atlanta. (It's worth noting that there are only three other licensed facilities like it in Georgia.) The girls find their way to Gigi's House through law enforcement agencies, DFCS, and from the girls' parents themselves, many of whom learned about it through the Internet or simply by word of mouth.
Every girl has a case manager as well as access to a therapist who comes on-site. The girls receive an education, attend classes on independent living, and receive instruction from community partners about how to write a resume, dress for success, and navigate a job interview. Each girl has a room to herself, and collectively they participate in various recreational activities such as bowling, skating, and their favorite, shopping (they all receive a weekly allowance for such excursions). They attend church on Sundays and enjoy three meals a day, seven days a week – not to mention snacks!
But what, you might ask, led the girls to Gigi's House in the first place? That comes next, but it comes with a warning: this is the part you're not going to like.
***
(Note: Though none of the names are not real, their stories are very much so.)
Abby arrived at Gigi's House hating God. She was beaten so badly by her trafficker that even her parents didn't recognize her. Abby's mother was so fearful that her trafficker would return to inflict more damage that she flew her daughter down to Atlanta from New York to become a resident. After two years at Gigi's House, Abby returned home, attained her GED, and is now attending cosmetology school. Before she graduated, she was even baptized.
Bess arrived at Gigi's House also hating God. A fellow 16-year-old classmate, a "recruiter" in the Henry County school system, became her "best friend" – and subsequently turned her over to a trafficker, who subsequently stuck her in a warehouse in Atlanta filled with soiled mattresses lying wall-to-wall. It was there that she was sold and raped, often as much as 10 to 15 times a night. She was beaten and starved. Her trafficker – formerly her "boyfriend" – played Russian roulette with her brandishing a loaded gun simply to instill fear and exert control. He handcuffed Bess to a radiator, pumped her with drugs, and denied her food. He left her for dead, but by the grace of God she was found, rushed to a hospital, and later taken home to recover from her trauma. In time, she arrived at Gigi's House, graduated and is now enrolled in college.
Abby and Bess have one other thing in common, something they share with every other girl that passes through the front door of Gigi's House: they are all someone's daughter.
***
Gigi's House exists on an annual budget of $700,000 that is derived from state funding as well as through fundraising efforts and campaigns. The money primarily covers the costs of the staff salaries, insurance, and food. The largest fundraiser is their annual golf tournament on a golf course somewhere in the Atlanta area.
Naturally, donations are always welcome. The biggest contributors to Gigi's House have been the Community Bible Church – in both Stockbridge and Senoia, the Relevant Church in Locust Grove, the First Baptist Church in Jonesboro, the Glen Haven Baptist Church in McDonough, and Bubba and Cindy Cathy of Chick-fil-A through the National Christian Foundation. (You're always welcome to be added to the list!)
Volunteers are welcome as well – in a variety of areas:
Life skills coach, in activities such as cooking, sewing, arts, crafts, pottery, painting, dance, financial planning, budgeting, credit building, and buying a home or car.
Mentor, meeting one-on-one with residents to assist with their overall transformation.
Career mentor, meeting one-on-one with residents to teach workplace skills.
Administrative, assisting with the staff with filing, running errands and organizing.
Chaperone, assisting with outings and special events, assisting house managers and supervising residents inside and/or outside the home.
Maintenance, both around the home and on the property.
Providing a meal: home-cooked, takeout – you can either drop it off or stay and eat!
People can make a monetary donation or offer their time to Gigi's House through their website:
gigishouseatl.org
If you would like to have Sabrina present information about Gigi's House to your organization or group, you can find what you need there as well. She's always willing to oblige.
Sabrina also appreciates your prayers for their continued success. "Gigi's House needs community behind them," she says. She is also quick to add this about the girls who have graduated: "I'm so proud of how far they've come and how hard everyone has worked."
As for the graduates themselves here is what some of them had to say about their experience at Gigi's House:
"Gigi's House showed me how to accept love, and that my past will never define me."
"Without Gigi's House I would still be on the streets."
"I was finally able to feel what it felt like to be loved."
"Had it not been for Gigi's House I think I would be dead."
As for Sabrina, she offers her thoughts on the girls who have gone on to graduate:
"I'm so proud of how far they've come and how hard everyone has worked."
Speaking on behalf of an entire community: Sabrina, you certainly should be.
Sabrina Crawford
****
Scott Ludwig lives, runs, and writes in Senoia. His latest book, SOUTHERN COMFORT is his second collection of 101 columns. His first, SOUTHERN CHARM, and all of his other books can be found on his author page on Amazon. He can be reached at magicludwig1@gmail.com