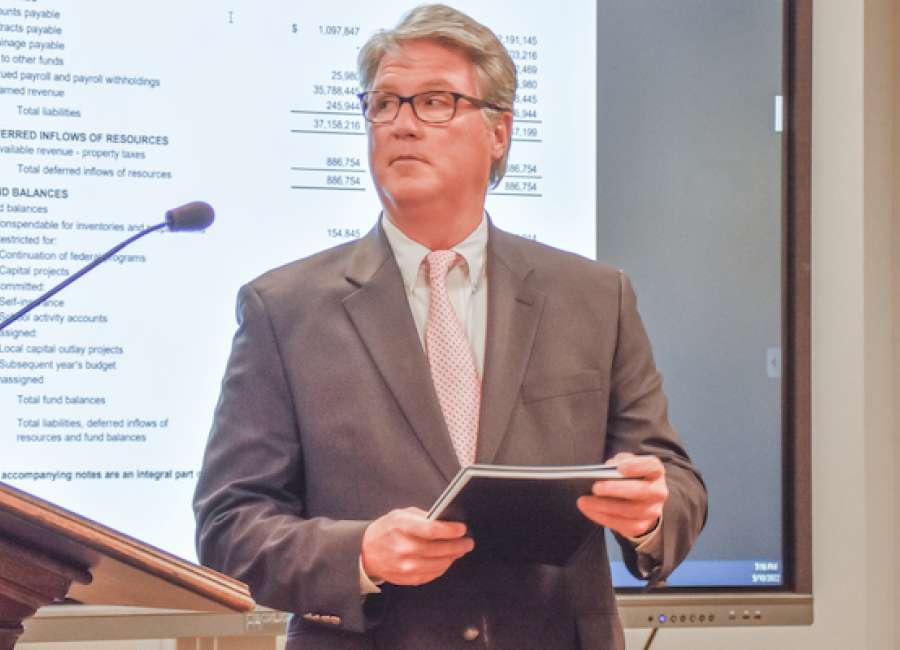 Tens of millions of dollars are handled by the Coweta County School System each fiscal year, and those millions are being handled correctly, according to financial experts.

"I think you've got a good situation here that you should be quite proud of," said Miller Edwards of Mauldin & Jenkins, an Atlanta-area accounting firm that has conducted the school system's outside audits for the past several years. "Let's hope that you all continue to be able to invest in yourself and continue to improve the school district the way you already have."
Edwards presented information from the 2021 audit report during the May meeting of the Coweta County Board of Education. He said his firm has issued a clean opinion of the school system's financial accounting.
"We call this an unmodified report," Edwards said. "We believe that what you have in front of you here presents fairly, in all material respects, the financial results of operations, your financial position, etc."
Edwards praised the diligence of Superintendent for Finance Keith Chapman and Controller Chris Latimer, as well as the rest of the financial staff.
"They're always on top of the game," he said. "I can't say that about everywhere we go. We currently serve about 60 school systems in this state, and (Coweta) is probably one of the better managed ones that I've seen. I thought I'd just open up by telling you that, because that's not something you necessarily hear every day when you look at a system this size."
Edwards said many people may not realize that the school system is a sizeable employer with a large balance sheet and a large income statement and "a lot of things happening here." He said the school system's balance sheet shows about $615 million in assets, with about $370 million of that as facilities and other hard assets.
"You've also got about $109 million in cash and investments, which (was) a great place to be on June 30 of 2021," he said.
Liabilities across the entirety of the school system were about $515 million.
"Most of that is very long-term, and most of it is having to do with the state's proportionate share of the pension and the post-employment benefits that you all play a role in," Edwards said.
The clean audit opinion extends to the firm's supplemental reports as well, he said, including the more than $22 million the school system received in federal funding. He also said the SPLOST fund is being well managed.
"I do think you've got a good situation here, one that you should be very pleased with," Edwards said.
To view school system budget and financial information, including the 2021 fiscal year audit report, visit www.cowetaschools.net and click on the "Financial Information" tab.